High Temperatures Tax Firefighters At Two Major Fires In Sunset Park And Brownsville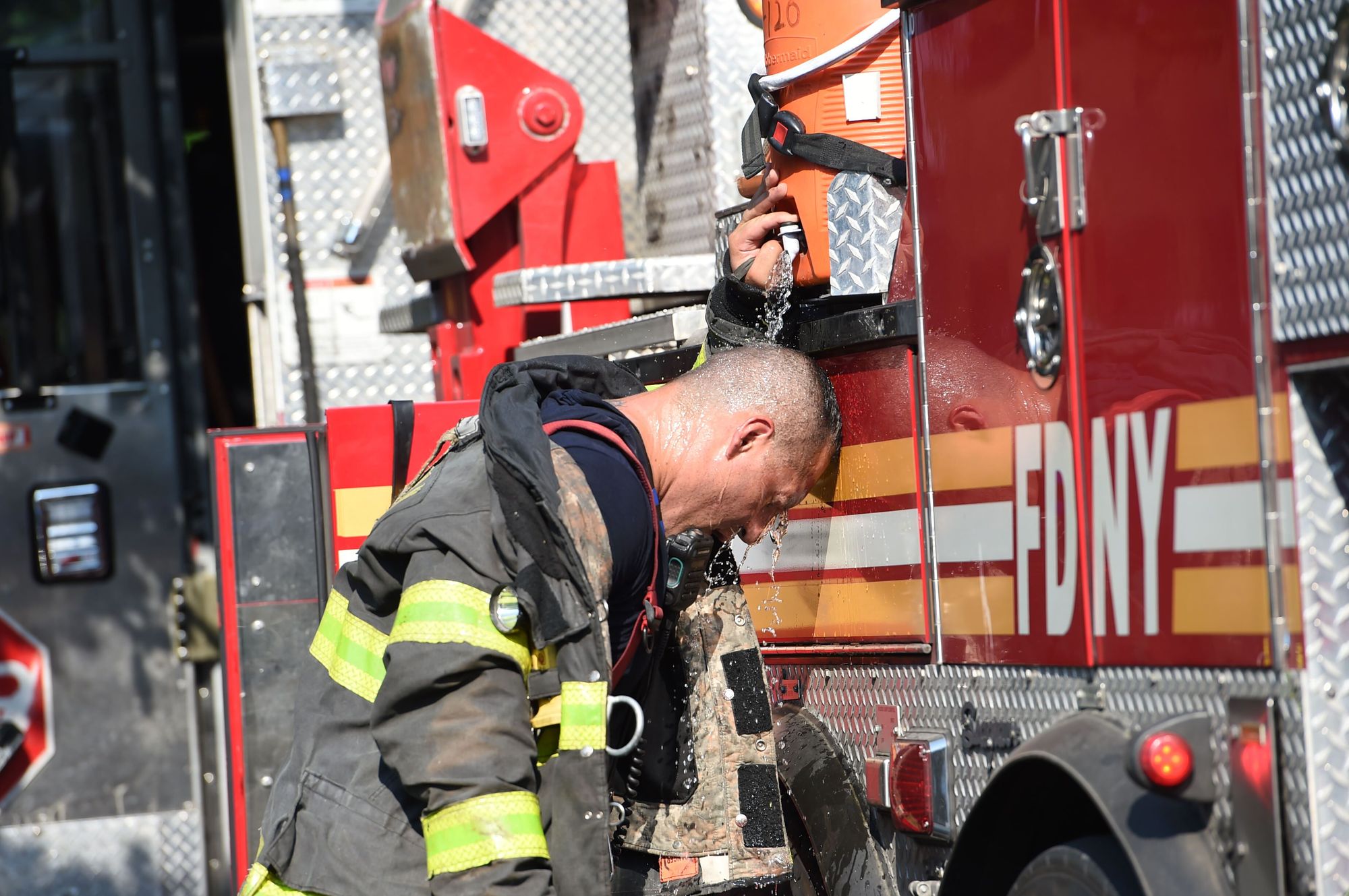 SUNSET PARK/BROWNSVILLE – High temperatures made fighting a pair of two-alarm fires in two Brooklyn neighborhoods much more difficult this morning, injuring six people and leaving numerous homeless, fire officials said.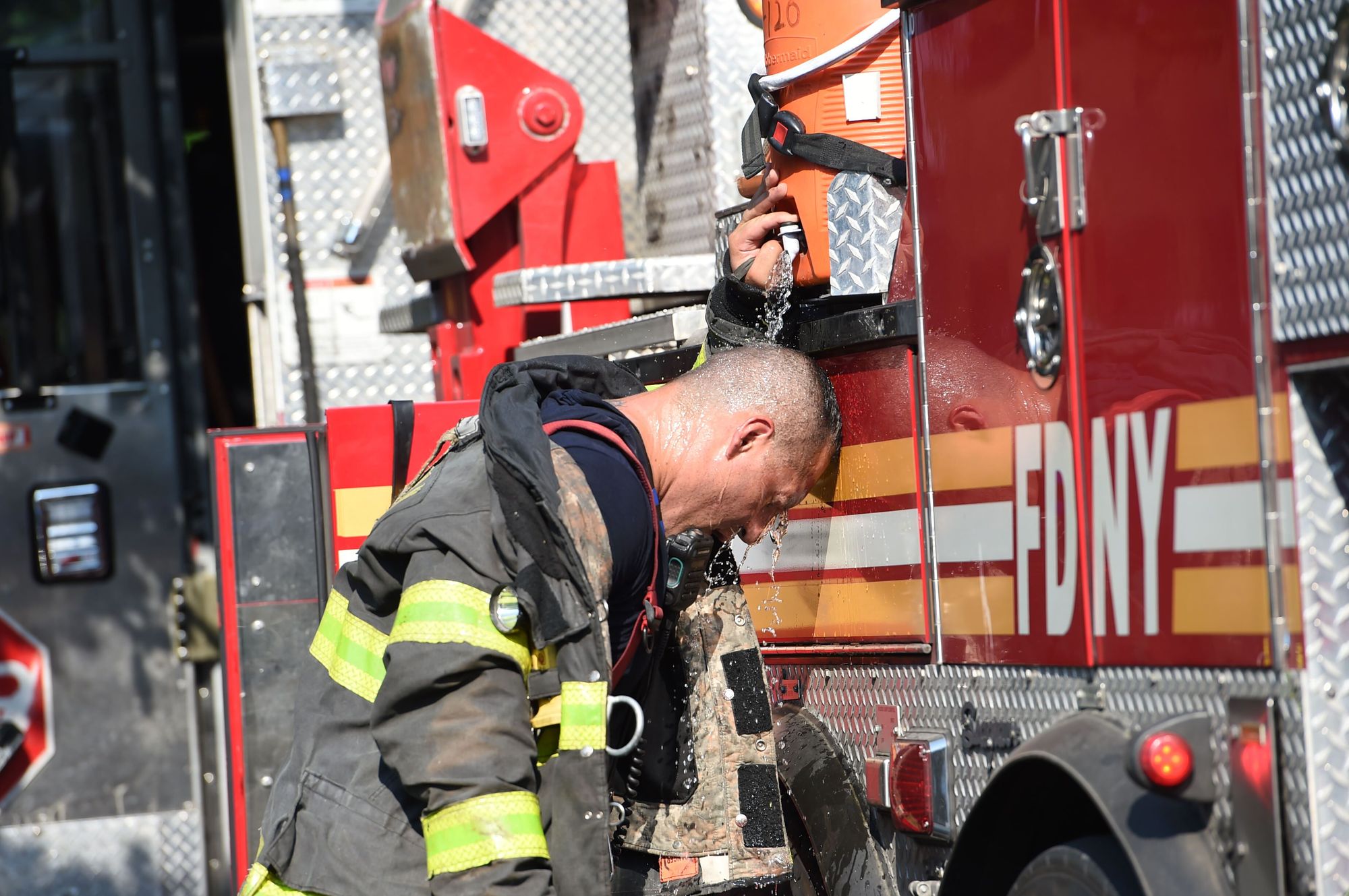 Most of the injuries were to firefighters who suffered from record temperatures and 90 degree heat in the morning. None of the injuries are considered serious, FDNY officials said.
The first fire broke out shortly before 3 a.m. at 368 50th Street in Sunset Park, bringing in nearly 100 firefighters for a blaze that seemed to be in the top floor and roof of the attached three story homes.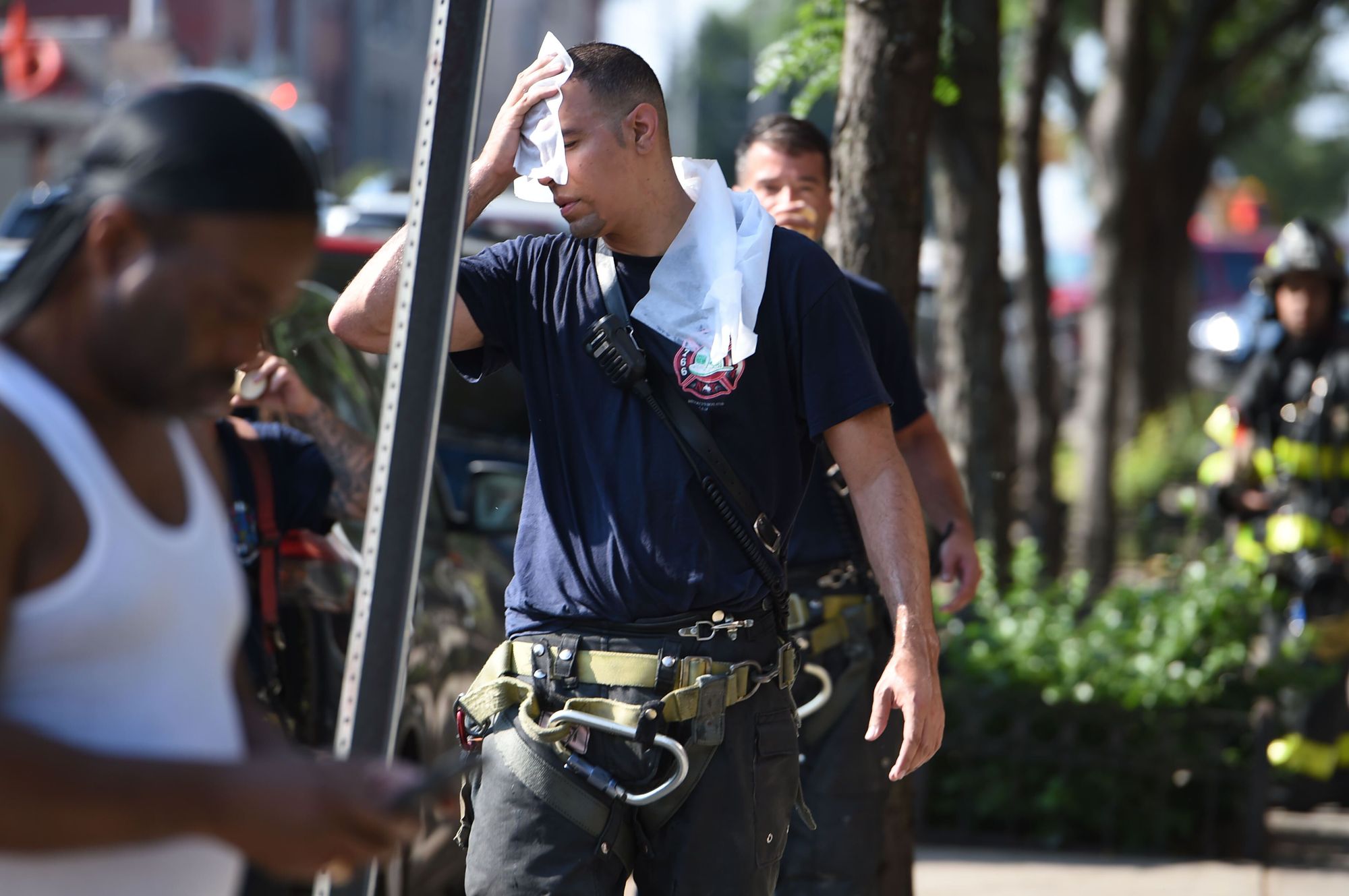 One civilian was treated for smoke inhalation while three firefighters and an emergency medical technician were treated for heat exhaustion and smoke inhalation. Firefighters were taken to NYU Langone Hospital—Brooklyn, but their conditions were not serious.
The cause of the fire was not immediately known, but according to Red Cross officials, teams provided temporary housing for nine families including 16 adults and six children. They also provided emergency financial assistance, food, water, and relief items including diapers, clothing, shoes, and toiletries, officials say.
The cause of that fire is under investigation by fire marshals, the FDNY said.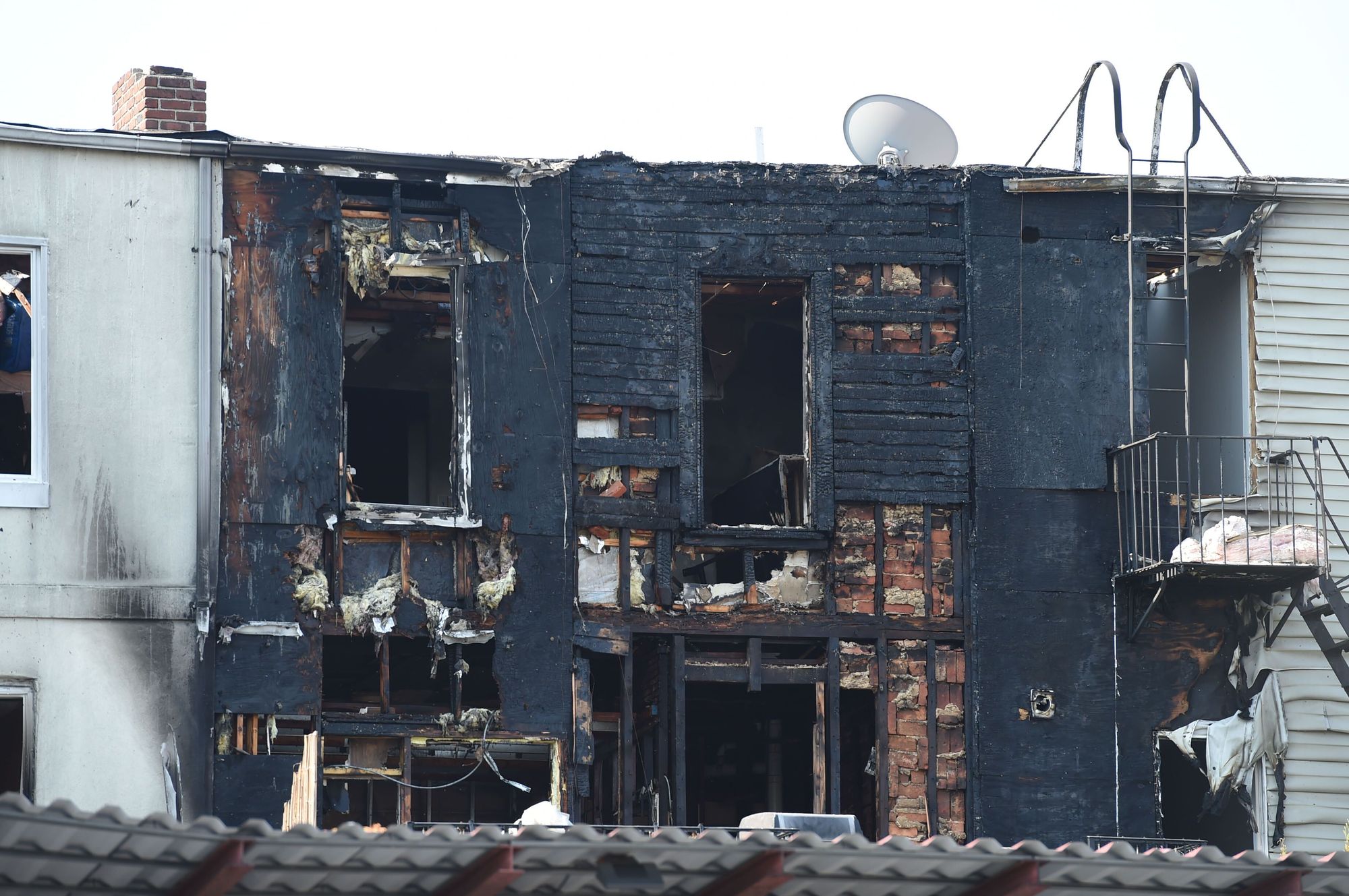 The second fire broke out shortly before 8:30 a.m. at 2109 Pacific Street in Brownsville. On arrival, firefighters found heavy fire in the rear of the three-story attached home from the first floor to the roof. Nearly 100 firefighters battled the blaze for nearly an hour in temperatures that were already in the 90s.
The owner of the home, a woman in her 50's who would not give her name, said she had left for work at 3 a.m. and was told by her human resources department that there was a fire in her home. She sat dejected on a neighbor's stoop and refused further comment.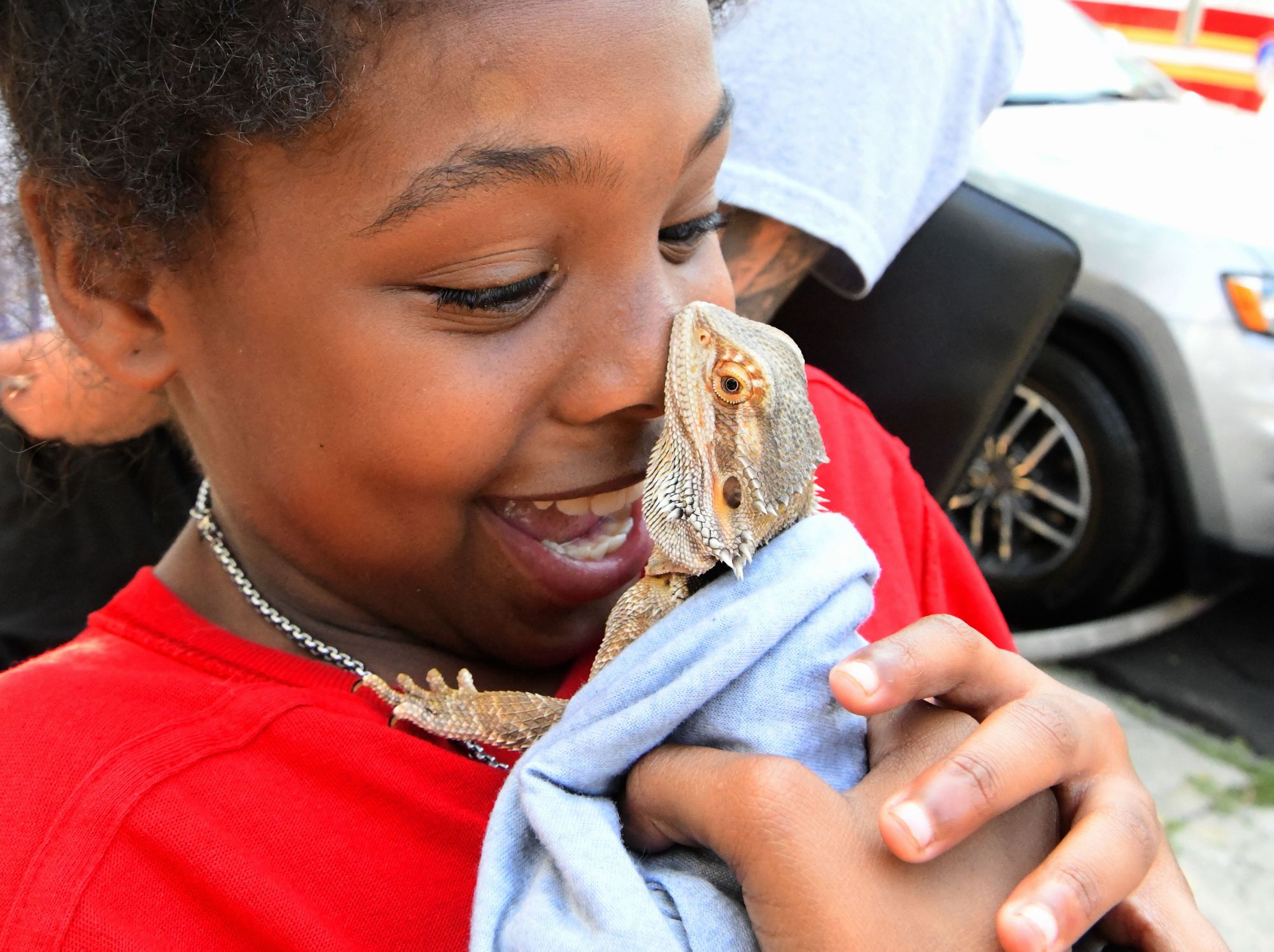 Her neighbor, Sheik Johnson, escaped with his 12-year-old daughter Sanovia and her bearded dragon named Dragon Fly.
"I smelled smoke, like someone was burning incense, but I knew it couldn't be at that hour so I looked out and saw black smoke in the backyard and got everyone out," he said. "It's a good thing I smelled the smoke, my daughter was still asleep."
Fire officials said the rear of the building is made up of a kitchen and bathrooms, but it was too early to say where the source of the fire may have been. Two homes adjoining the main fire building were also damaged. Buildings Department inspectors were called to the scene to evaluate the structural integrity of the house and the adjoining homes.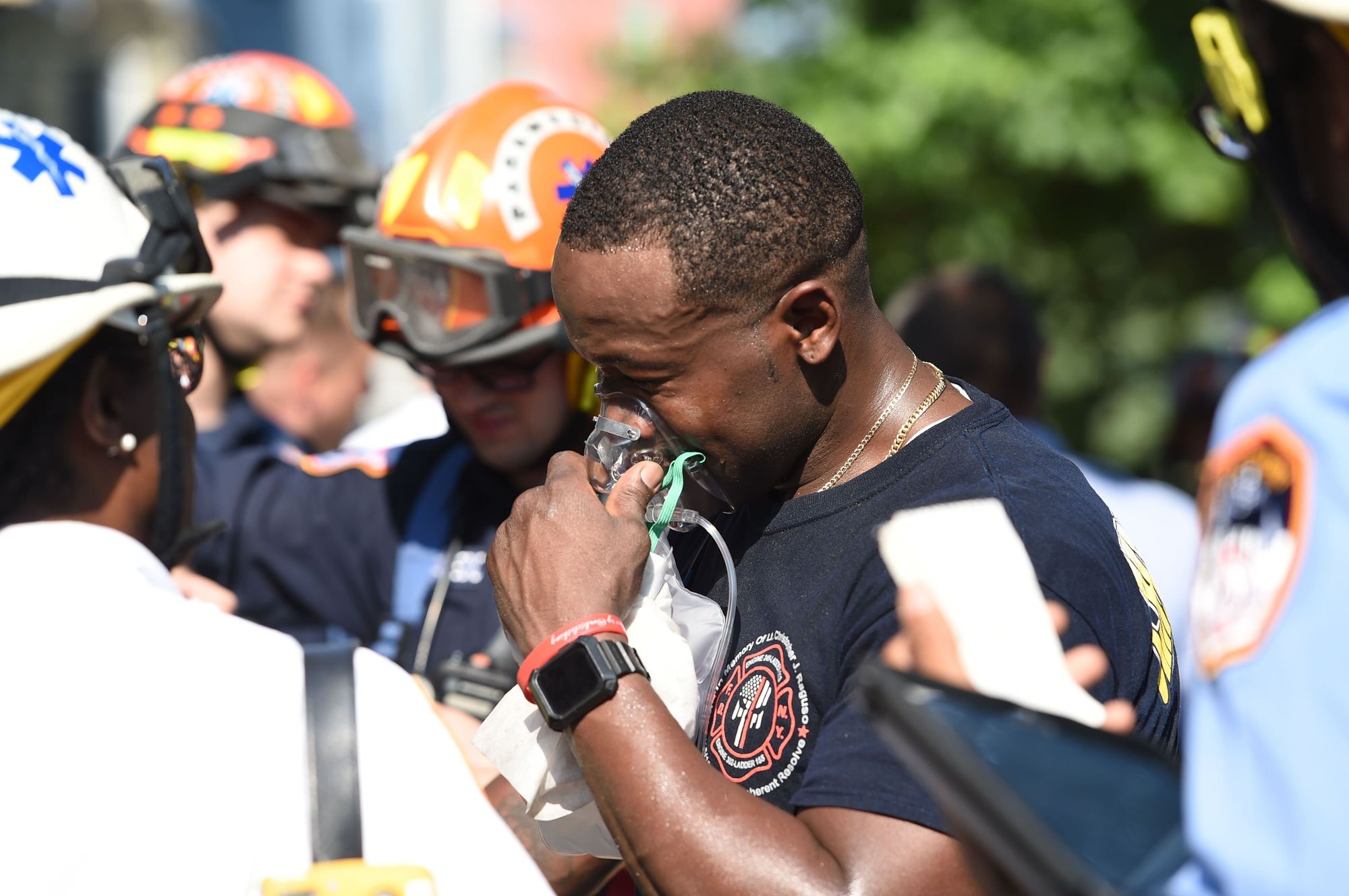 Meanwhile, firefighters were catching a break from the blaze and the intense heat and were hydrating or taking oxygen.
"I love firefighting but this is the toughest weather to go to a fire. I hate this," said one firefighter as he sought refuge from the heat.