Hey, Who's That In The Window?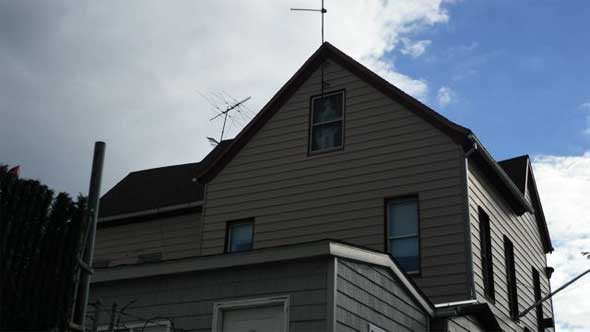 Reader nolastname was strutting past the Varuna Boat Club (2806 Emmons Avenue) when she spotted someone in the window. He was looking down, just staring at her. She was scared at first, he had a gun, but she took aim with her camera. She squeezed the shutter real slow-like. She shot first.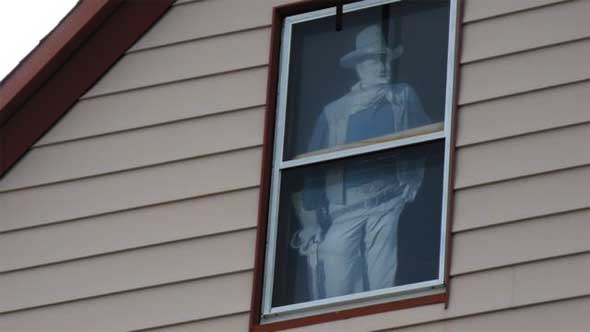 Hey, John Wayne. How'd you get up there?