What To Do With Your Tree Now That Christmas Is Over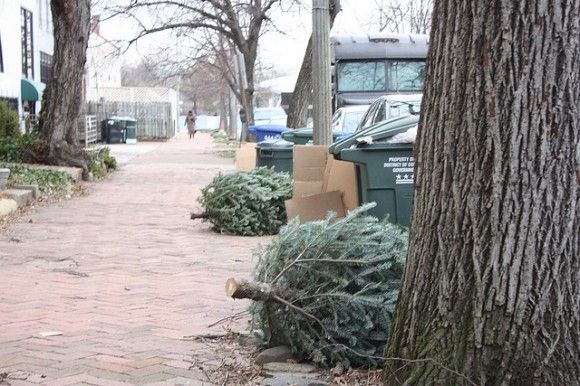 If you're the type to want to get rid of your tree before the pine needles turn rusty-orange brown and decorate your floor, the city offers some options for you. Otherwise, you can always practice the age-old New York tradition of turning it into an Easter tree.
Here's how the city recommends you discard your tree:
Make Your Own Mulch for Your Garden or Street Trees
Mulch made from the smaller branches on your Christmas tree or from evergreen boughs protects and enriches the soil in your garden or in your street tree beds. When laid over the soil, branches can help prevent erosion, compaction, and the repeated freezing and thawing that can damage plants or trees. And soil structure will be improved when the needles and twigs eventually break down.
Making mulch is simple: Just cut off the smaller branches of your Christmas tree, or remove the twigs from your evergreen boughs. Lay three to four inches of these trimmings over the bare soil around street trees or perennial plantings. Remember not to place the mulch directly against the tree or on exposed woody roots, as this could cause rot and invite pests and disease.
After removing the branches of your tree for mulch, you can take the tree to a MulchFest location or leave it out for DSNY curbside collection. Make sure you remove all of the decorations before taking the tree anywhere.
MulchFest happens on Saturday or Sunday, January 12 and 13th from 10 a.m. to 2 p.m. The two nearest locations are:
Owl's Head Park at Colonial Road and 68th Street
Marine Park at Avenue U and East 33rd Street
As for DSNY curb compost collection, the DSNY will collect Christmas trees left at the curb from Wednesday, January 2 through Saturday, January 19. Again, make sure to remove all decorations before leaving it on the curb. The DSNY recommends that you do not put the tree in a plastic bag either.
And there you have it, how your tree turns into mulch that's lines thet planting fields of parks, sports fields and community gardens all over the city.