Here's What The Department Of Sanitation Is Doing With Your Old Clothes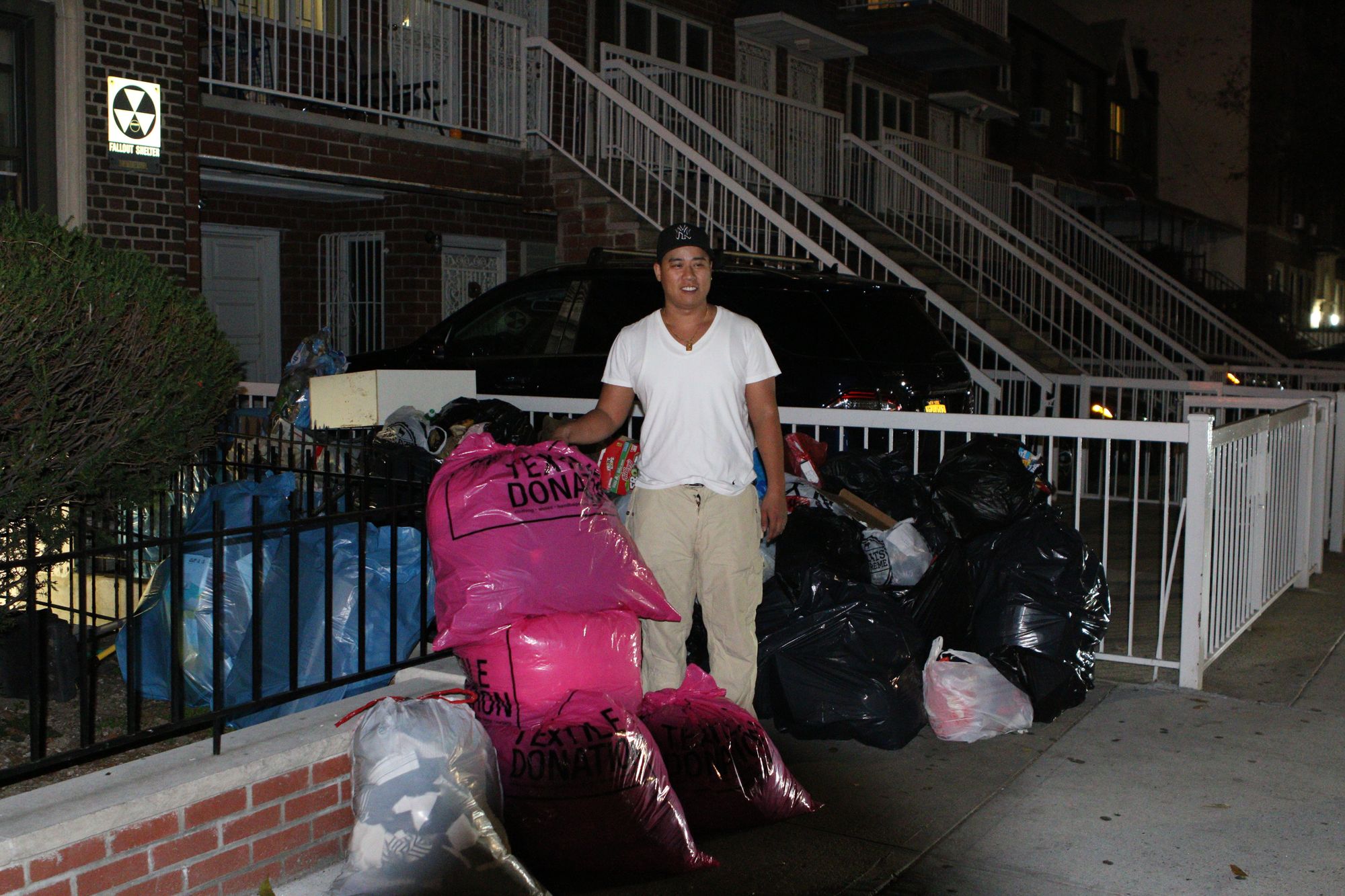 Nicky Nguyen leaves pink recycling bags on the curb. (Photo by Camila Cibils)
Nicky Nguyen carried two hot-pink plastic bags out of his house in Bath Beach on a recent weekday afternoon and left them at his curb. They contained old blankets, pillowcases, kids' clothes, and jeans.
His bags were two of the 150,000 picked up as part of a month-long city Department of Sanitation pilot program for curbside textile collection that aims to gather clothing for charity and recycle garments too worn to wear.
"It's like taking out something with the trash, but you are donating instead of throwing away," Nguyen said.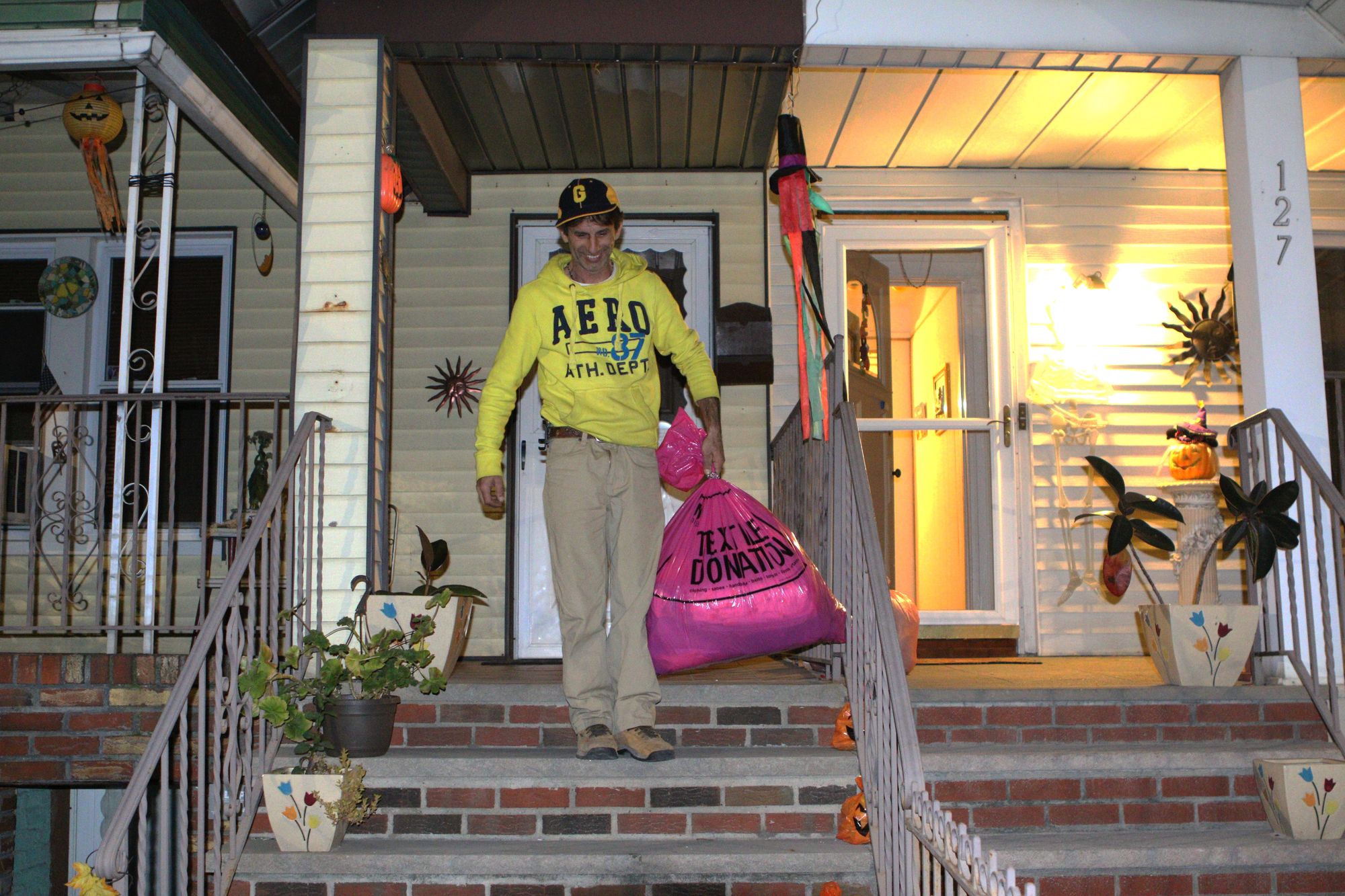 Giancarlo Accettura participates in the city's clothing recycling program. (Photo by Camila Cibils)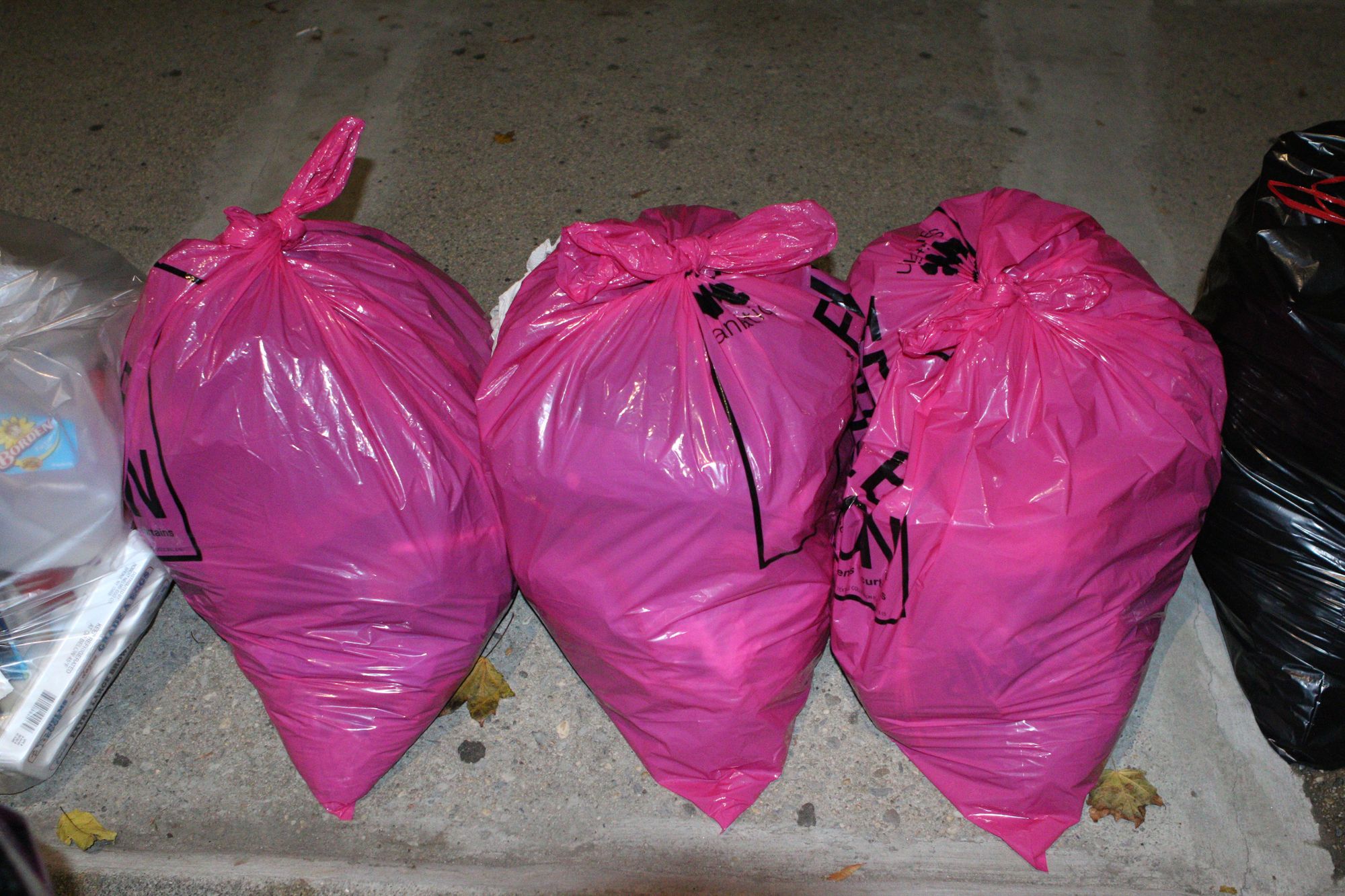 In October, the Department of Sanitation picked up 150 tons of clothing in 15 neighborhoods and sent the items to the nonprofit Goodwill Industries of Greater New York and Northern New Jersey, which resells garments in its thrift stores and peddles damaged items to recyclers. Now, the city is examining whether to expand the program.
"We will evaluate the cost and collected material before repeating the pilot, but the Department is focused on providing options to keep textiles out of landfills," said Jessica Schreiber, senior manager in the Sanitation Department's Bureau of Recycling and Sustainability.
Textiles — which include clothing, shoes, accessories, towels, and linens — make up six percent of the city's waste stream, noted Schreiber. This means that New Yorkers throw out 200,000 tons of textiles annually.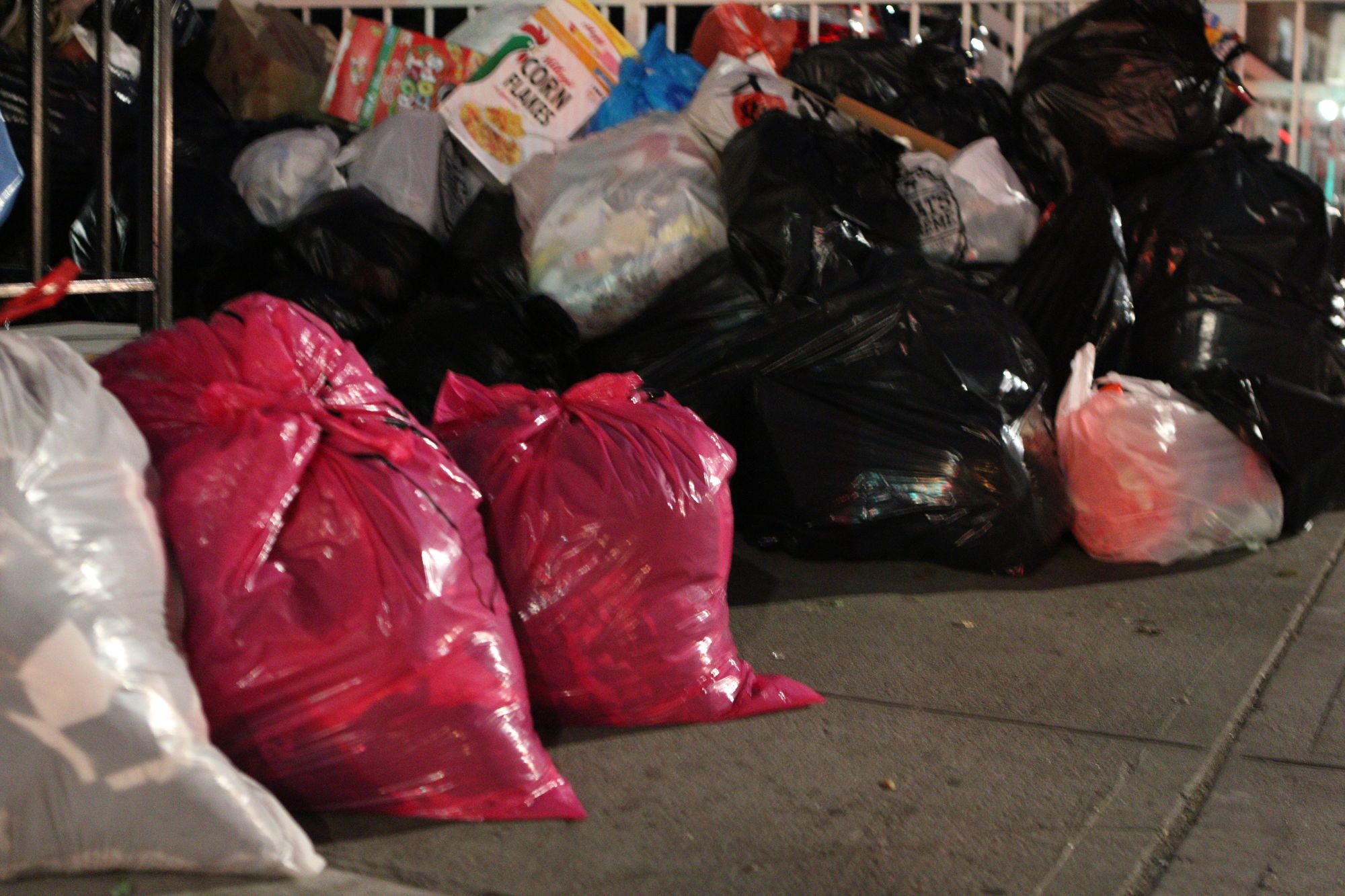 In 2011 the Sanitation Department started developing programs like re-fashionNYC, with drop-off campaigns and in-building collection bins. The new curbside collection pilot program focused on another population: single-family homes not eligible for other recycling programs or with limited access to drop-off locations.
The Sanitation Department chose community districts in four boroughs to participate. One of them was CD 11 in Brooklyn, which includes Bath Beach, Bensonhurst, Gravesend, and Mapleton. In total, some 210,000 households in Brooklyn, Queens, Staten Island and The Bronx, received special pink bags.
The hot pink bags stood out next to the traditional dark and clear ones in the streets of Bath Beach during a recycling day last month.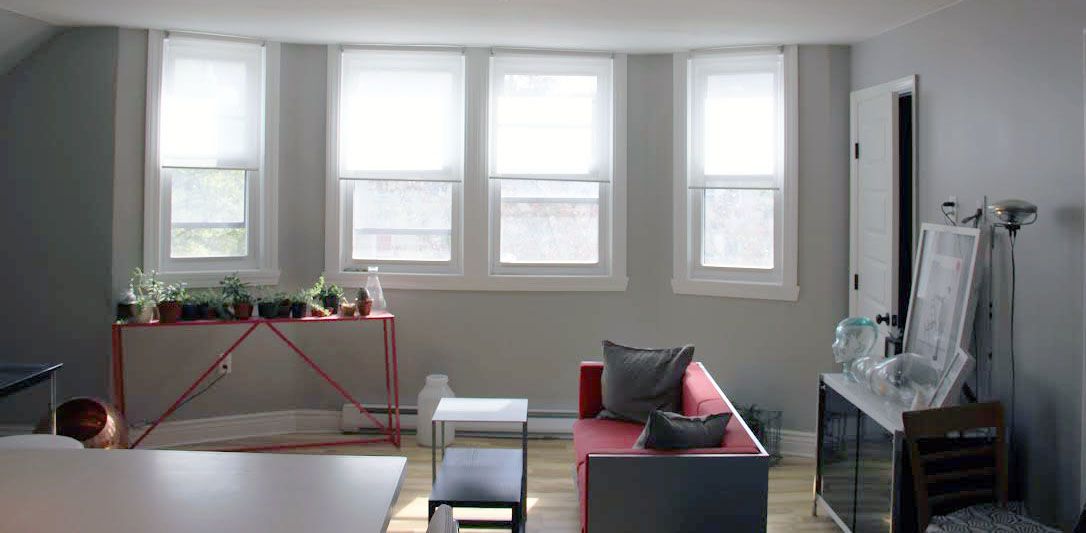 The curbside collection trucks went to Goodwill's warehouse in Astoria, where huge clothing bales were stacked, displaying a variety of textures, colors, and shapes.
Damaged materials represented almost half of all donations, said Victoria Nikci, Goodwill's director of operations. Those bales are resold, for about 10 cents a pound, to recyclers to produce furniture padding, insulation, wiping rags and recycled fabrics.
In Bath Beach, some residents said they were confident their old clothing was ready for the recycling pile.
While taking out a loaded pink bag from his house, Giancarlo Accettura said his family used to throw away the clothes with the rest of the garbage. "But now with this, somebody else might get use of it," he said. "These are still good clothes."