Here's A Rundown Of Brooklyn's Best Kids Camps With Extended Days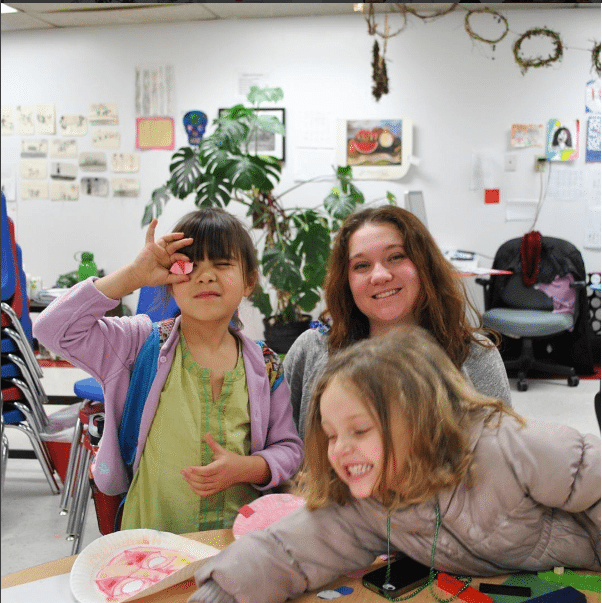 Summer schedules can be tricky for busy families. What's a working parent to do when your child's favorite camp gets out at 2:30 in the afternoon?
Thankfully, many programs offer extended hours in both the morning and afternoon, giving parents a little breathing room to and from the office. We've pulled together four Brooklyn camps with a variety of themes – traditional, music, art, and STEAM – that all have extended day options.
Trilok Fusion Arts
Where: 143 Waverly Avenue, Fort Greene
Contact: (718) 797-1700 or e-mail Info@TrilokFusion.com
Trilok means "three worlds" in Sanskrit, and interdiscipline edducation is the name of this summer camp's game. "Trilok Fusion Arts Camp is based on three P's: project, production and performance," declares the site's brochure. A sample schedule includes activities like yoga and tai-chi. Registration starts at $850 for two weeks, though longer commitments are available. Click here for the registration form.
Ezra Guitar
Where: 785 Coney Island Avenue, Ditmas Park
Contact: 718-434-2103, or email info@ezraguitar.com
Looking for a flexible summer guitar camp? Look no further than Ezra Guitar. With weekly themes like Rock 'n' Reggae, American Folk Songs, and World Music – coupled with stories, outdoor fun, crafts, and sprinkler time, kids are guaranteed to have a blast. Camp is geared toward children in kindergarten through 5th, and weekly registration is $380 per session. Extended hours are $10 per hour. For more information, visit the Ezra Guitar website.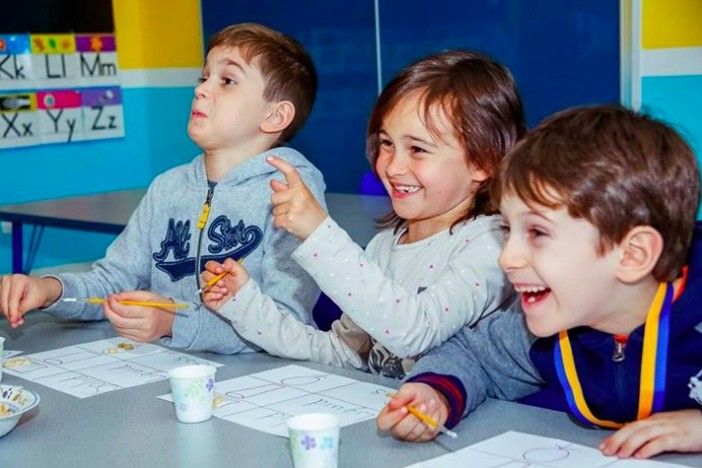 FasTracKids
Where: Locations in Park Slope, Williamsburg, Bay Ridge, and Sheepshead Bay
With locations across the borough, FasTracKids offers a number of flexible programs for your summer science camp needs. Choose from weekly themes such as Minecraft, technology, anatomy of me, and astronomy. The program is geared toward children between the ages of 5 and 10, and extended day options are available. For more information on sessions or rates, visit the FasTracKids website.
Textile Arts Center
Where: 505 Carroll St, Gowanus
Contact: 718-369-0222, or email info@textileartscenter.com
Kids ages 5 to 12 will explore weaving, sewing, embroidery, printing, felting and dyeing with Textile Arts Center. Each day will center on a project, with organized play and field trips mixed in for good measure. Tuition is $425 to $500 per week. For early bird care (8 to 9am) add on $15 per day. After session care (5 to 6pm) is an additional $15 per day. For more information, visit the Textile Arts Center website.
PLG Trail Blazers Brooklyn Day Camp
Where: Prospect Park and Lefferts Gardens Montessori School, 394 Rogers Avenue
Contact: slendor@trailblazers.org or (212) 529-5113, Ext. 5
With a four-tier plan offering tuition rates for a range of household incomes, PLG Trail Blazers Brooklyn Day Camp is a fantastic outdoor option for families across the borough. When we say outdoor, we mean outdoor, too. Sessions at PLG Trail Blazers center on the outdoors, and with Prospect Park as a backyard, there's plenty of outdoor to explore. Toss in swimming, excursions to the camp's 1000 acre forested property in Sussex County, NJ, family fun weekends, and trips in the City, your kids will walk away with some seriously awesome summer memories. After session care (4-6:30pm) is available for $20 per child. For more information, visit the PLG Trail Blazers website.
What are your favorite extended day camps? Share those details in the comments below!
Additional reporting by Justin Fox.