Help Who's Your Doggy Design A Permanent Sign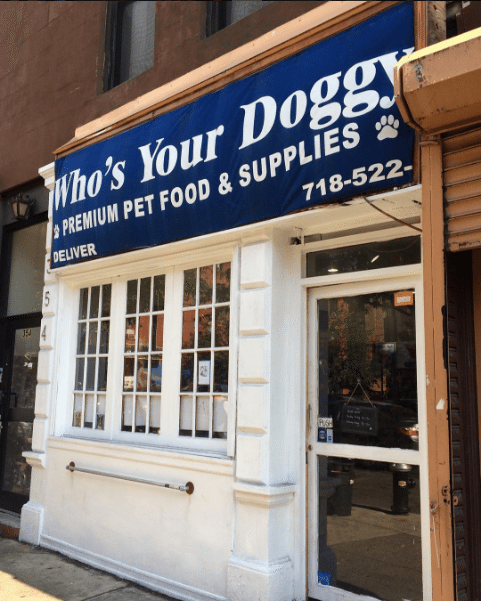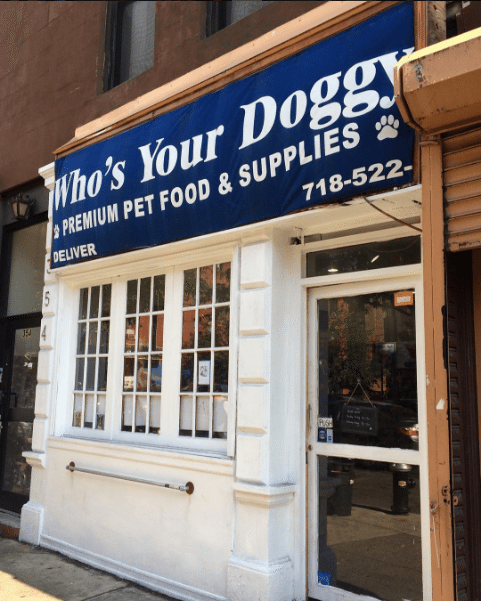 A neighborhood pet store is crowdsourcing its new sign and the creator of the winning design will get a reward!
Who's Your Doggy of 354 Myrtle Avenue, between Carlton Avenue and Adelphi Street, moved into its new home last December but now they're looking to put up a permanent sign and they're asking neighbors to submit designs by July 22, reports the Myrtle Avenue Brooklyn Partnership (MARP). The winner will receive a $50 gift certificate to their choice of a Myrtle Avenue business, according to MARP.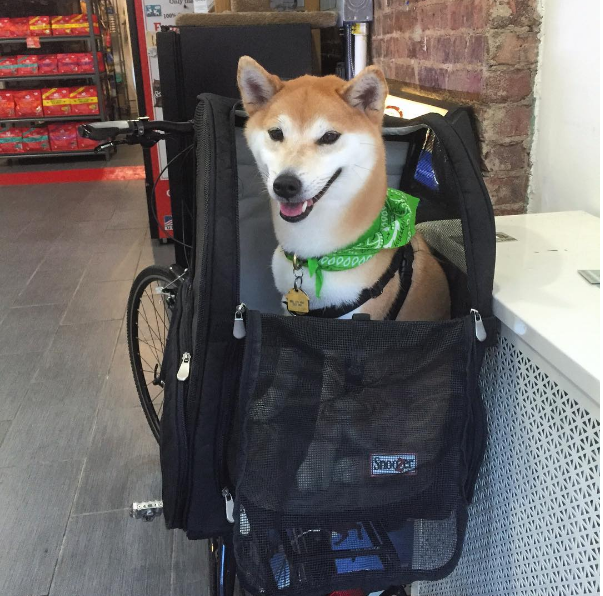 "We are excited to have our neighbors be a part of the new look and feel of our store," said owner Tracy Klonowski to MARP.
Artists have some degree of creative freedom in their design submissions: they can be turned in on paper, as PDFs, or in Adobe Acrobat,  according to MARP. The sign will be built in part with matching funds from MARP.
MARP lists the following design requirements:
The sign must be a flat "signband" sign and/or a hanging "blade" sign.  Examples of these sign types can be seen below.  Please do not submit designs for an awning.
The sign must include the following pieces of information: "Who's Your Doggy", "Pet Food, Supply & Grooming" and the store's logo (click here to view and download).
Be safe and follow all city rules on storefront signs.  Click here to view an illustrated guide to the City's sign code.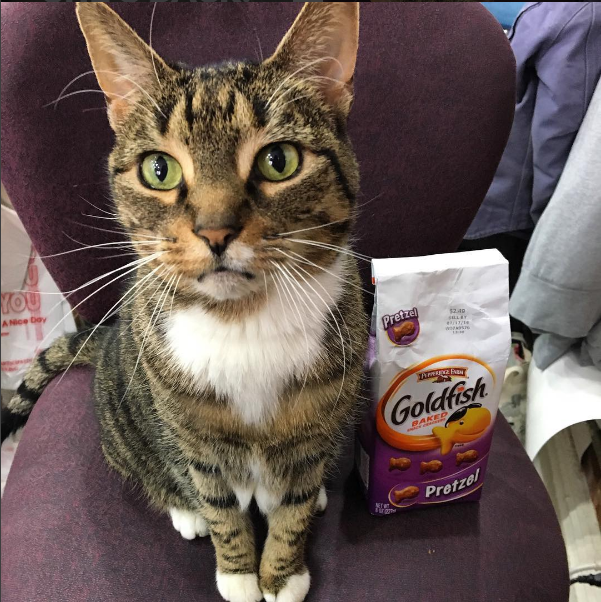 Who's Your Doggy has always depended on the kindness of strangers. Klonowski told MARP:
Just as when we were planning to open the first location on Adelphi Street in 2006, I took a survey in Fort Greene park and asked what brands and products folks would like to see in their neighborhood pet store.  I compiled all the info I heard from neighbors and Who's Your Doggy was born out of that.  I would like to call on our creative neighbors to make that happen again.