Help New Neighbor Chef Andy Choi Find Places In Kensington To Eat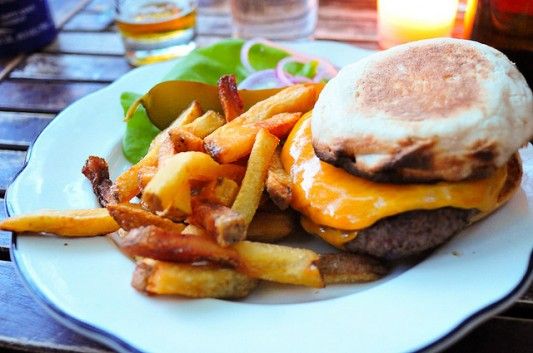 Andy Choi, executive chef at Cherry, the Asian fusion restaurant in Chelsea, recently moved to our neighborhood. And apparently, he needs some suggestions on where to grab a bite to eat!
Serious Eats had Andy do a neighborhood guide to "Kensington and Park Slope," and the closest he got to a restaurant suggestion near here was a recommendation for the burger at The Farm on Adderley, which is decidedly Ditmas Park (it even says so on its site). That said, he did have a good tip about delivery:
If I'm in Kensington, I order from La Forchetta. I read some reviews on Yelp, and I just ordered it for delivery. It's my go to delivery now. I like to get spinach and chicken with broccoli. The crust has enough crunch and enough chew.
Seems the Park Slope pizza place will deliver out here, if you're looking to try a new pizza joint. He also says South Slope's Szechuan Garden will deliver here, adding, "We tried everything almost once by us, and this one was by far the best one and closest."
Now, we know well that he's missing out on some great food right here in his new community. Let's help our new neighbor find some places to eat closer to home! Where would you suggest this chef eat in Kensington?
Photo by Chris Kim