Help Greenlight Bookstore Open Their Doors On Flatbush Avenue This Weekend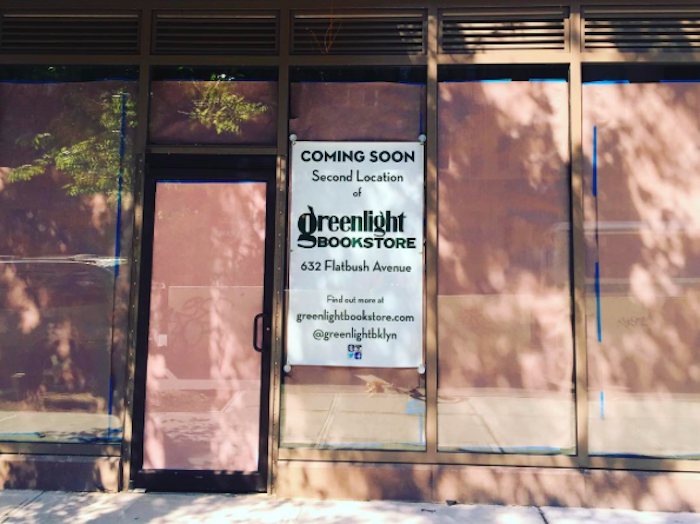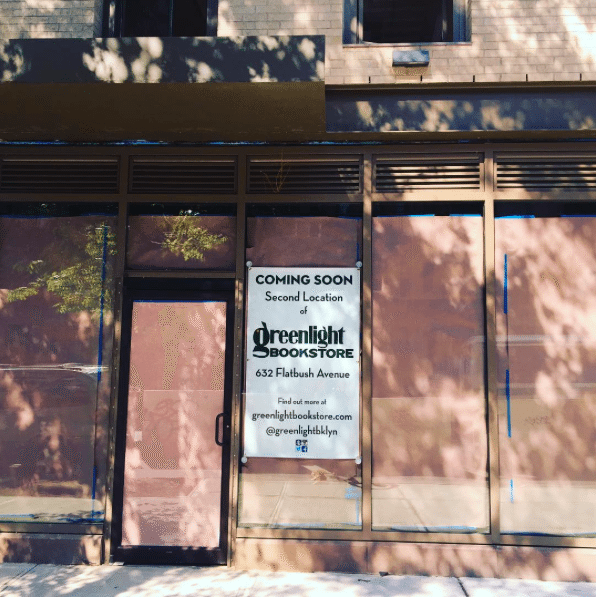 Here's a chance to get in at the ground floor of one of Brooklyn's beloved independent bookstores, opening "very soon" on Flatbush Avenue in Prospect-Lefferts Gardens.
Greenlight Bookstore, the Fort Greene book seller and literary hub, announced their second Brooklyn location last year and forewent the well-worn Kickstarter path to fund their new store through a community lender program.
The store's upcoming 2,100-square-foot location is housed on the ground floor of The Parkline, a new 23-story apartment complex at 626 Flatbush Avenue near Fenimore Street.
Now, as opening date is just around the corner, the bookstore is seeking volunteers to shelf more than 10,000 books in preparation for the boro's Small Business Saturday on November 26.
Volunteers shifts are running this week on Wednesday, Thursday, and Friday, as first reported by DNAinfo. Though Wednesday's spot is full (a rush on escape-from-pre-Turkey-madness?), there are still open shifts on Thursday (Thanksgiving) between 10am–3pm and Friday, November 25 from 5pm–8 pm.
And from Greenlight's blog, it looks like they're already having fun organizing the scores of boxes filling up the vast commercial space.
Other ways to embrace the literary holiday spirit
Owners Rebecca Fitting and Jessica Stockton Bagnulo told library website Shelf Awareness last year that the Flatbush Avenue location will be "closely tailored to its neighborhood and will host events and seek to partner with local institutions with the goal of becoming a true community space."
If you've caught the bookstore volunteer bug, Greenlight is also looking for:
holiday helpers to wrap gifts on some Fridays, Saturdays, and Sundays throughout December.
Donations for the Secret Snowflake Holiday Book Drive in conjunction with the Mayor's office.
For more information on volunteering, email co-owner Jessica Stockton Bagnulo at jessica@greenlightbookstore.com.