Heated Meeting Between Carranza And District 20 Parents Over Admissions Changes to Specialized High Schools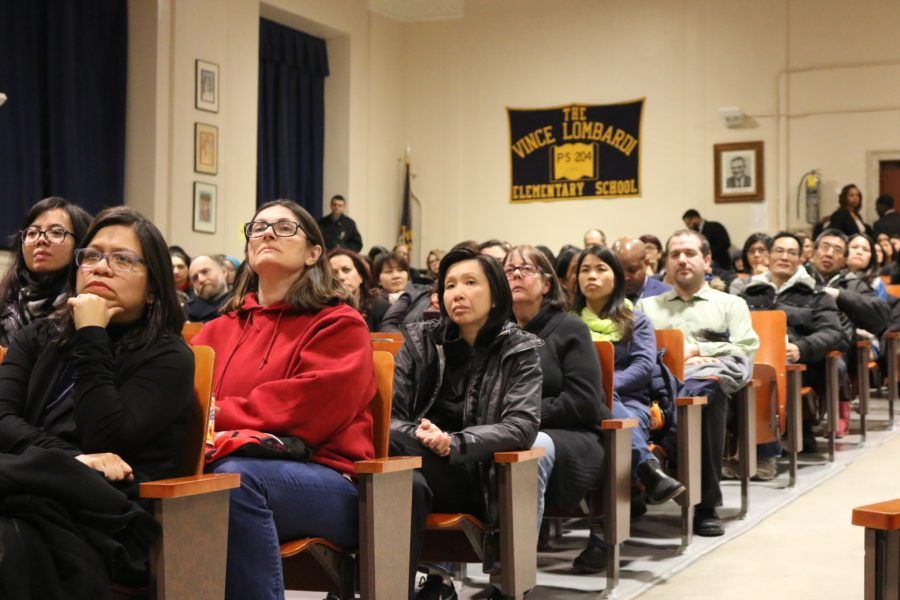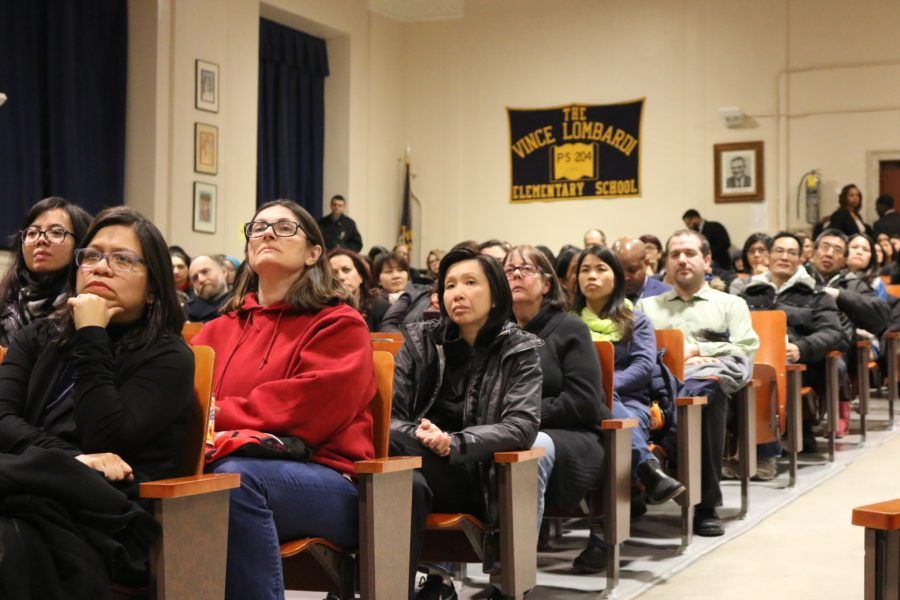 By Christina Veiga, Chalkbeat.
Schools Chancellor Richard Carranza was cut off by a chorus of boos.
He faced about 100 parents Wednesday night at a town hall in southern Brooklyn's District 20 — the epicenter of resistance against the city's plans to integrate its specialized high schools.
Spanning the neighborhoods of Bay Ridge, Dyker Heights, and a sliver of Sunset Park, the district has served as a reliable pipeline to the coveted schools. It is also home to the Christa McAuliffe School, where the parent organization has sued the city, claiming that admissions changes that will take effect this year will discriminate against Asian students.
"Let's be really clear. The notion that you can only receive a quality education in a specialized high school is false," he said, prompting disapproval from the audience.
The exchange illustrated how much is at stake for many of the district's families, who have come to see the specialized schools as make-or-break, the best shot for their child's success. That is especially true for many Asian families, many of whom come from modest means.
Carranza tried repeatedly to convince the crowd that the country's largest school system offered plenty of other rigorous high school options — only to be met with a litany of questions about how the city's plans for specialized schools would affect the area's students.
"How is our district going to be represented in this equation, and how are we going to have equity and fairness to be able to aspire to these locations?" asked Adele Doyle, president of the local Community Education Council, which hosted the town hall.
Still, Carranza defended the city's plans without flinching. At one point, he took to task a member of the council.
"I don't think the city or the mayor knows what this plan, if implemented, is going to do to the reputation of those schools… once the quality of the student body is changed somehow," council member Artemis Lekakis told Carranza.
"I'm going to call you on your language," the chancellor replied. "The coded language that we use, where we're 'diluting' these schools because we're giving more opportunity to a wider array of students, is highly offensive."
The city's specialized high schools are widely regarded as the Ivy League of public school options, but are deeply segregated. Asian students account for more than 60 percent of enrollment at the elite schools — compared with 16 percent of enrollment citywide. Only 10 percent of students are black and Hispanic, compared with almost 70 percent citywide. Admission is based solely on the results of a single test.
In a bid to make the schools more diverse, Mayor Bill de Blasio has proposed to expand the Discovery program, which offers admission to students who score below the exam cutoff, and to change who qualifies for the program. Those are the moves that are being challenged in court, though a judge recently blocked a preliminary injunction, allowing the changes to move forward while the case progresses.
Ultimately, the mayor hopes to eliminate the entrance exam in favor of a system that offers admission to the top 7 percent of students at every middle school. That would require a change in state law, a likely steep political climb.
District 20, where almost 44 percent of students are Asian, would be disproportionately affected by the city's plans. That's especially true for Christa McAuliffe, which recently sent almost 75 percent of its graduates on to a specialized high school.
Parents asked Carranza to consider opening new specialized high schools, opening more middle schools in the overcrowded district, and tweaking the city's cap on the percentage of top students who would receive admissions offers under the city's proposal.
"Given the hard work of our parents, students, and teachers, why is this hard work being penalized by capping the number of students from our district that can be accepted into the specialized high schools?" one council member asked. "Can an exception be made?"
Chalkbeat is a nonprofit news site covering educational change in public schools.