Hearing Postponed, As Parks Continues Push For Concrete Walk In Coney Island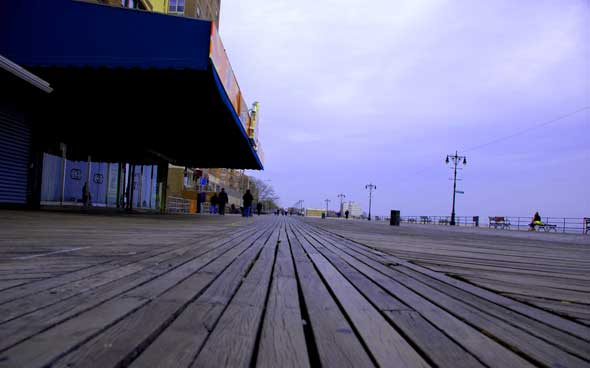 The January 30 hearing for the Parks Department's plan on converting the Coney Island Boardwalk into concrete has been moved to February 21, says Amusing the Zillion.
"I just received an e-mail from the Parks Department's liaison to the Design Commission informing me that they have postponed the date that they intend to present their proposal to the Design Commission," Rob Burstein of the Coney-Brighton Boardwalk Alliance wrote to the news site.
The New York City's Parks Department plans on converting all of the 2.7 miles of the famous Coney Island Boardwalk, except four blocks, into concrete and plastic wood. They're expected to go to the Public Design Commission to get approval for their plan, which was previously halted after the Design Commission demanded data justifying the conversion.
Over 900 people have signed the online petition that has been created to help save the Coney Island Boardwalk. Last October, many residents were unhappy with the city's intention of changing the boardwalk into concrete. They brought pictures of the disfigured concrete and actual chunks of it to the hearing.
"I know that many people are with us in spirit, but we need them with us in body, as well as in soul. It's only by showing up, that we have any chance of stopping this plan!" said Burstein.
This Saturday at 3pm, the Coney-Brighton Boardwalk Alliance and Friends of the Boardwalk are having informational meetings at Brighton Beach Library (16 Brighton 1st Road at Brighton Beach Avenue).
So if you have something to say or want to show support, show up to the meeting and state your opinions!