Have Fun In The Kitchen With Our No-Bake Menorah Cake
We know you already have your applesauce simmering in the crockpot for latkes later, but if the kids are looking to have a little fun in the kitchen, too, we've got an easy menorah cake that is sure to be a hit for dessert. Best of all, there's no oven or stovetop heating required, so it's a great project for all ages.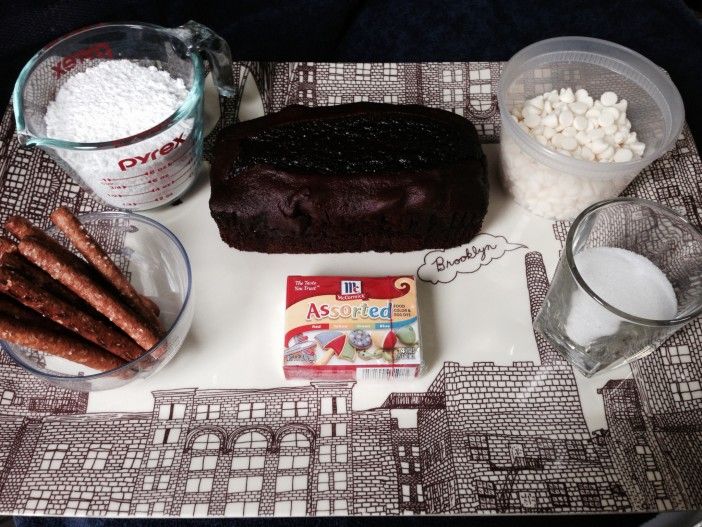 You could certainly get fancy and toss together your favorite loaf cake recipe, but with short attention spans chomping at the bit to get decorating, we decided to go with a pre-made chocolate loaf from the grocery store.
Other ingredients include pretzel rods, powdered sugar, white chocolate chips, granulated sugar, and food coloring.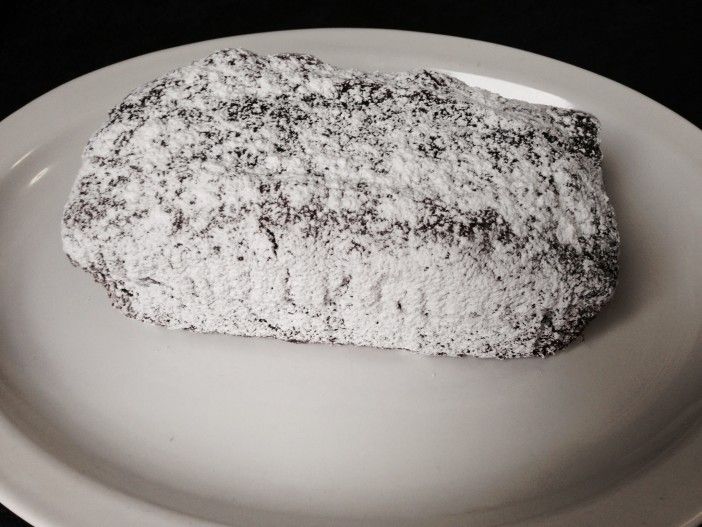 Sift powdered sugar over the loaf cake. If you don't have a sifter, place the powdered sugar in a strainer or colander and gently tap the side. You'll get the same dusting effect.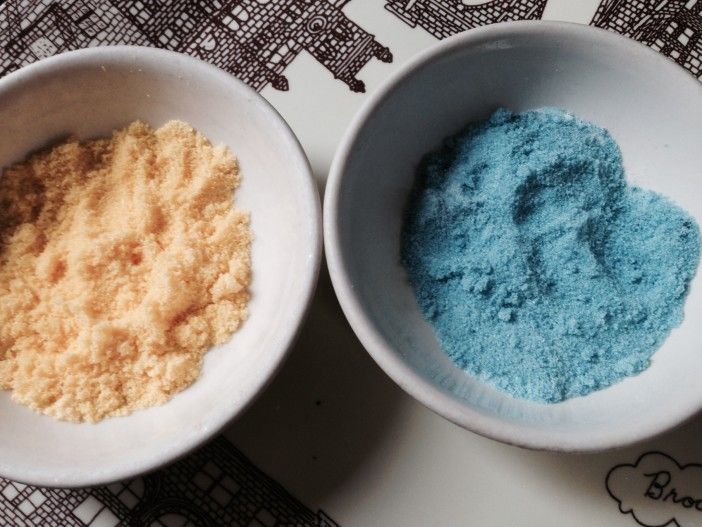 For the colored sugar, pop a few drops of food coloring into granulated sugar and mix it up. That's all there is to it! You'll notice that the food coloring clumps up a bit at first, but if you use your fingers (our son's favorite part), the colors blend beautifully.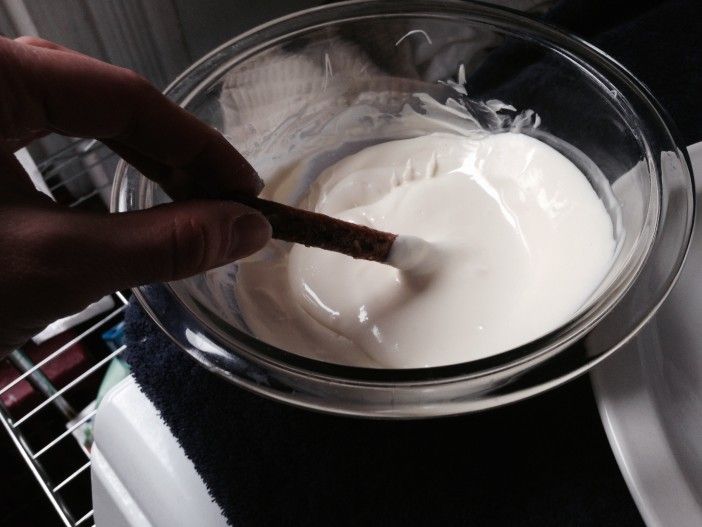 Heat the white chocolate chips on medium power in the microwave for 30 seconds at a time. Stir and repeat until the chips are smooth and melted.
Next, dip half of your pretzel rod into the melted chocolate. Sprinkle blue sugar over the melted chocolate (your candle), and then a bit of yellow sugar at the tip (your flame).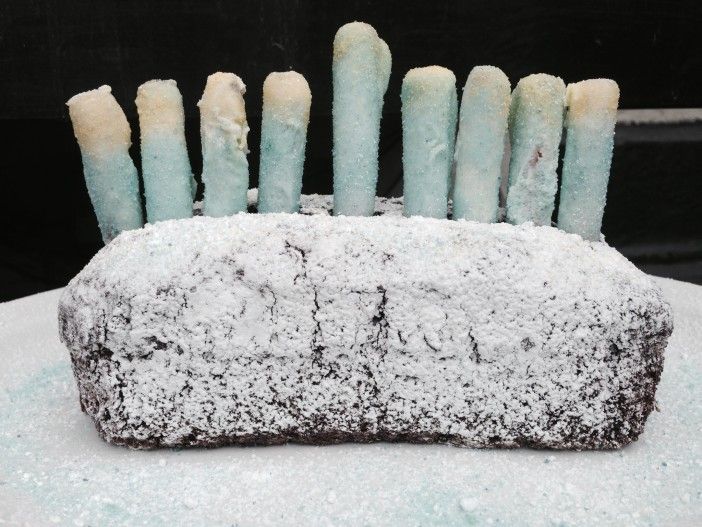 Once the chocolate has hardened, have the kids stick their pretzel creations into the cake, and your festive dessert is ready to go.
Have a kid-friendly recipe to share? Email editor@bklyner.com with the details.