Hamilton, Myrie Talk Affordable Housing in Flatbush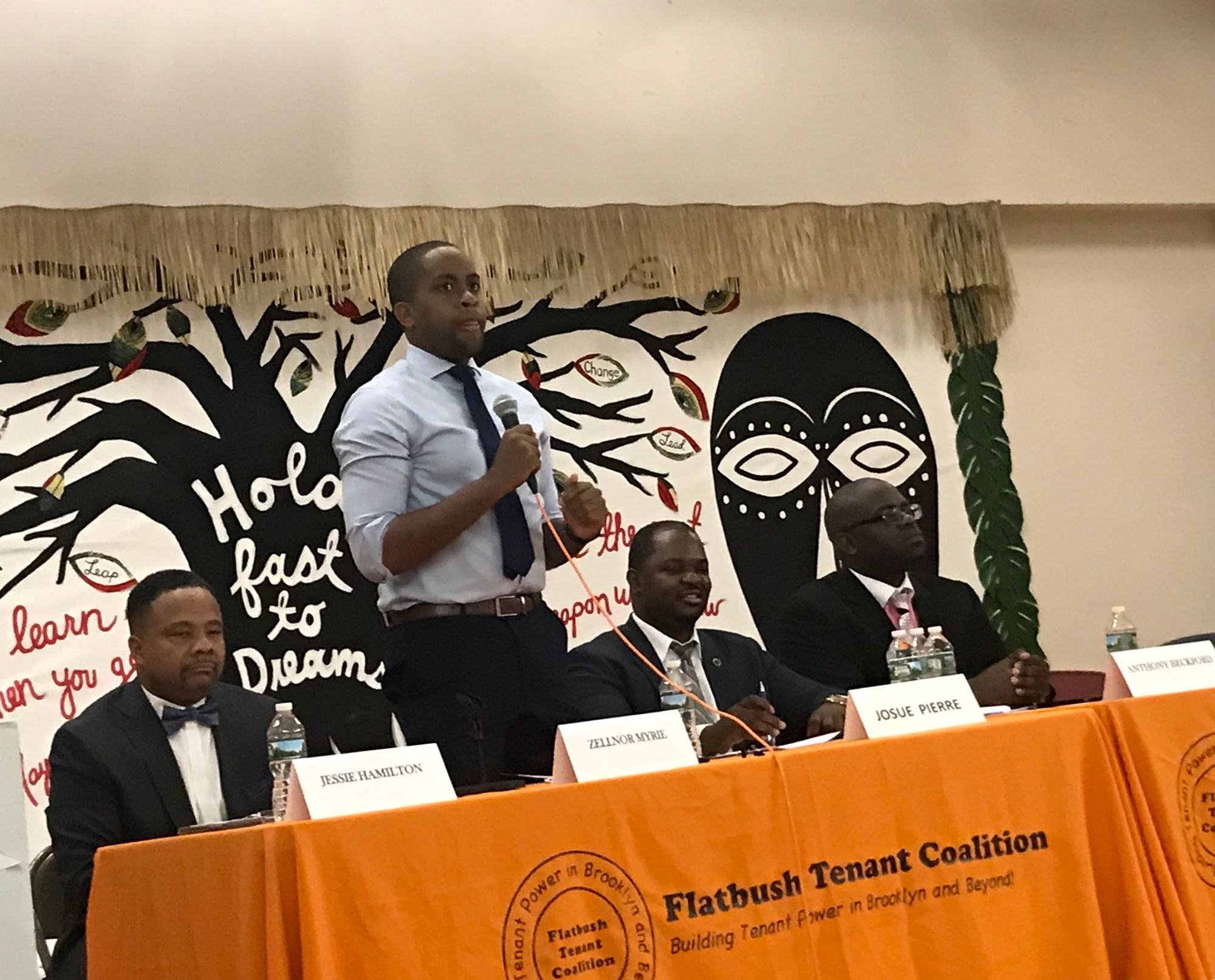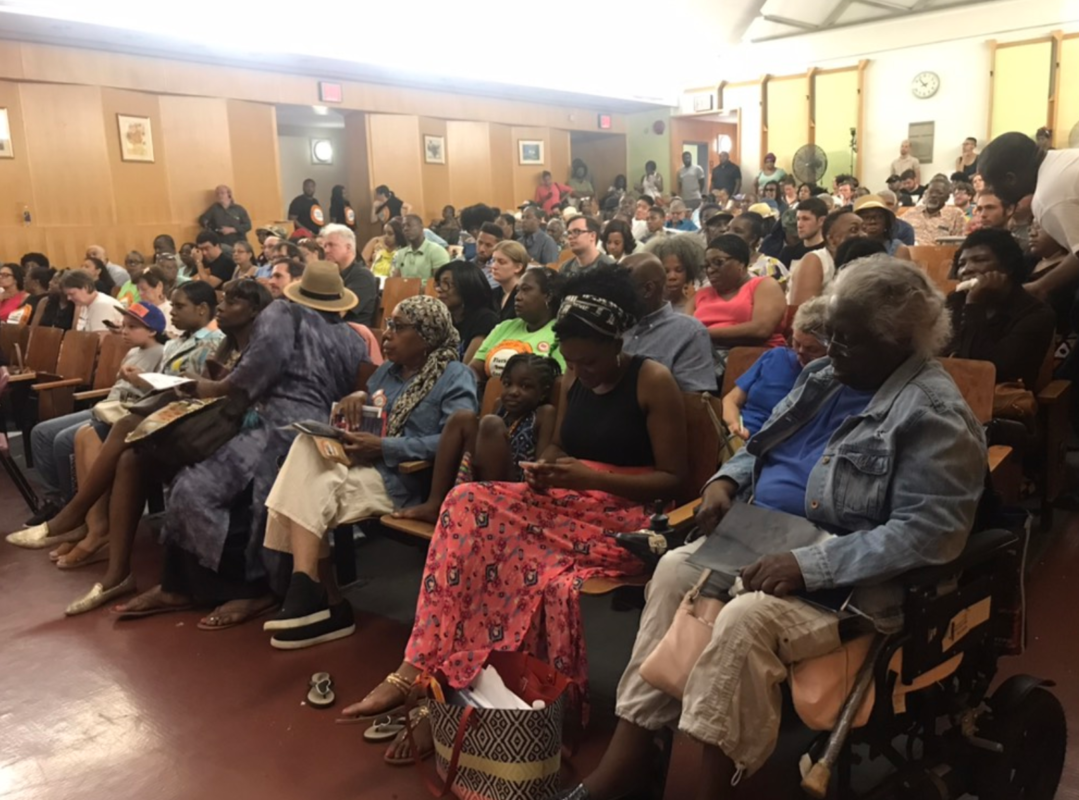 FLATBUSH – It was an IDC roasting.
The housing crisis in Central Brooklyn dominated the candidate's forum on Saturday as opponents of former IDC members continue to gun for the eight vulnerable senatorial seats.
Former Independent Democratic Conference member State Sen. Jesse Hamilton and his senatorial opponent Zellnor Myrie, fielded questions from audience members during the Flatbush Tenant Coalition candidate's forum. Nearly 150 people packed the auditorium at PS 6 in Flatbush.
"We are in the middle of a housing emergency in Brooklyn, said Myrie. "Our community can no longer have representation that does not stick up for our tenants."
Myrie, the Brooklyn native, is part of an anti-IDC coalition opposing the eight Democratic state senators who for two years caucused independent of mainline Democrats. The IDC has since dismantled but continues to draw ire from many who criticize the group for weakening the Democratic Party in New York State.
District Leader Josue Pierre representing the 42nd Assembly District and political newcomer Anthony Beckford, who is opposing Assemblywoman Rodneyse Bichotte chimed in on the need for a stronger Democratic representation.
Hamilton, the incumbent, spoke to his legislative record pointing out that he co-sponsored several tenant-favored rent bills including preferential rent laws. The two-term senator went on to stress that Democrats also have the Republican-led Senate and Upstate Democrats to contend with in the fight for affordable housing.
The forum happened after several Central Brooklyn Democratic leaders, including Assembly Members Diana Richardson, Walter Mosley, Robert Carroll and Jo Anne Simon endorsed Zellnor for state senate. This, after Richardson –– whose Assembly district encompasses a large portion of the 20th senatorial district –– posted a fiery Facebook LIVE video blasting Hamilton's association with the IDC, referring to the incumbent as a "Brooklyn Donald Trump."
At the forum on Sunday, Hamilton told Bklyner that he hopes everything works out and him and Richardson "I think we need a healing in our community," said Hamilton.
"We shouldn't have elected officials going live on Facebook LIVE," he added.
The affordable housing conversation eventually turned into big real estate contributions, when one attendee asked each panelist if he currently or plans to accept money from real estate developers through campaign contributions. Myrie responded with a resounding no while Hamilton initially avoided the actual question only to admit that he does accept real estate money towards the end of his statement.
Hamilton defended his response saying the money ultimately gets put back into the community.
At the end of the panel, Myrie told Bklyner he is very grateful for the Assemblywoman Richardson's end endorsement.
"People don't want to hear you say you support tenants and then hear you say I want to take a lot of money from developers," said Myrie. "People care about housing and not just lip service," he added.