Gun Stash Busters Honored At Council Meeting
The officers responsible for the late-March bust of a stash of 30 guns were honored at last Wednesday's 61st Precinct Community Council meeting.
Police Officers Dunbar and Boyce and Sergeant Rippe were each awarded Cop of the Month at the April 14 meeting by Captain Mastrokostas and Council President Yves Etienne.
During the March 26 raid, 10 handguns, nine shotguns, nine rifles, two assault rifles, and a large quantity of ammunition were recovered from a family home on West Street near Avenue X. Additionally, a number of blades and a collection of prescription drugs were found. The bust led to charges against three individuals – a married couple and their son.
Also at the meeting, NYPD Brooklyn South representatives gave a photo-filled presentation about their annual talent show. The performances took place on March 11 at Brooklyn College and included performers from all 13 precincts that Brooklyn South oversees.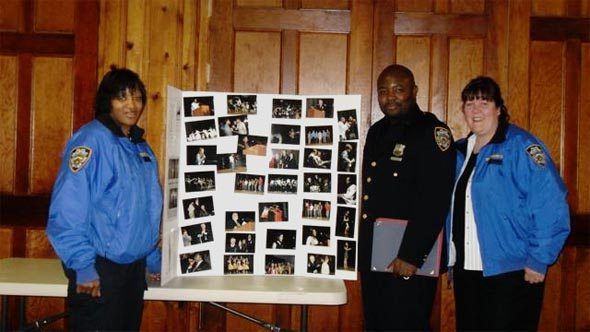 A handful of residents complained about drug use near their homes, including one woman who claimed to see people injecting themselves out in public. The Council is now suggesting that residents approach officers after the meeting to ensure their privacy, since the meetings are open to all.
(Thanks to nolastname, who provided the photos and filled us in on what we missed.)