Cops Discover Loaded Assault Weapon Stash In Bust Near Brooklyn College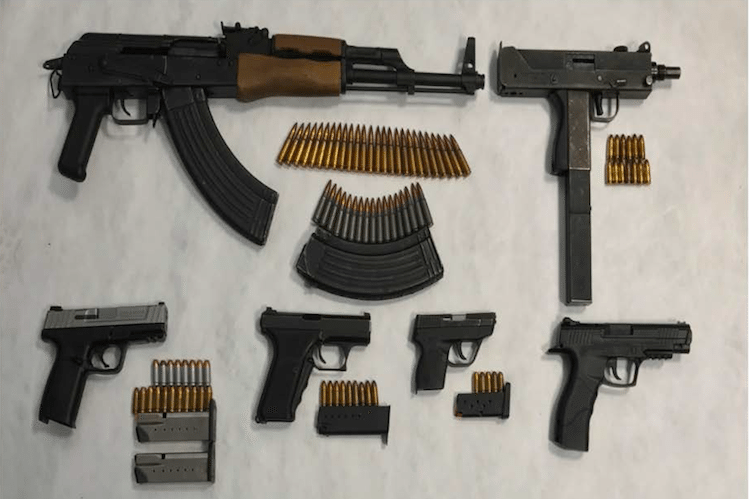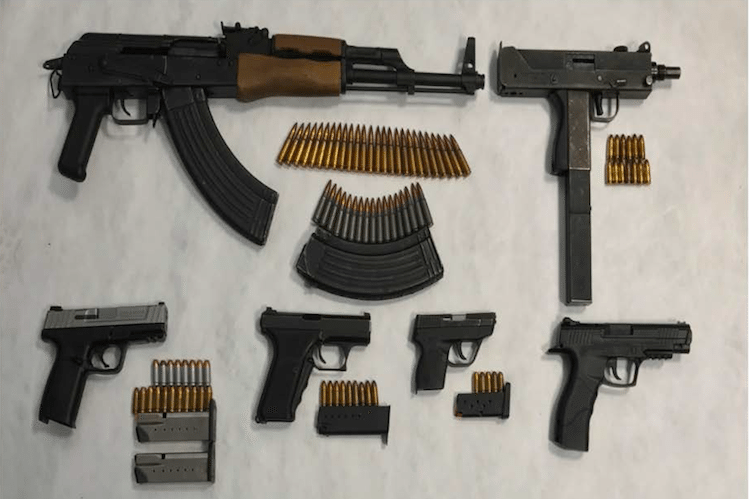 Yesterday, ten people were arrested and charged with multiple counts of criminal weapons possession when cops found a battery of loaded assault rifles and handguns — some of them stolen — in two separate Flatbush and East Flatbush apartments.
Police discovered six loaded guns — including an AK-47 assault rifle and a Mac 11 Machine gun — inside an apartment at 149 Kenilworth Place, one block from Brooklyn College at 8am on December 20. During the raid, cops also found magazines stocked with ammo, a bullet proof vest, and marijuana, according to police reports.
About 15 minutes later, cops found three more loaded handguns, ammo, and marijuana during another apartment raid at 109 East 51st Street in East Flatbush.
Members of the 67th Precinct "A-Team" or Field Intelligence Unit and Emergency Service Unit had search warrants for both apartments, reports said.
Kelly Allen, 48; Dashane Young, 20; Jeffrey Dawkins, 48; Dean Young, 50; and Daniella Downer, 30, were arrested and charged with criminal weapons possession at East 51st Street.
Five people were arrested and charged at Kenilworth Place — and one of them was a minor: Delores Amos, 58; Shamel Amos, 29; Gwendolyn Edwards, 43; Isaac Jordan, 24; Joahim Manley, 16. Delores Amos is listed as a tenant of the residential building in 2011, according to PropertyShark.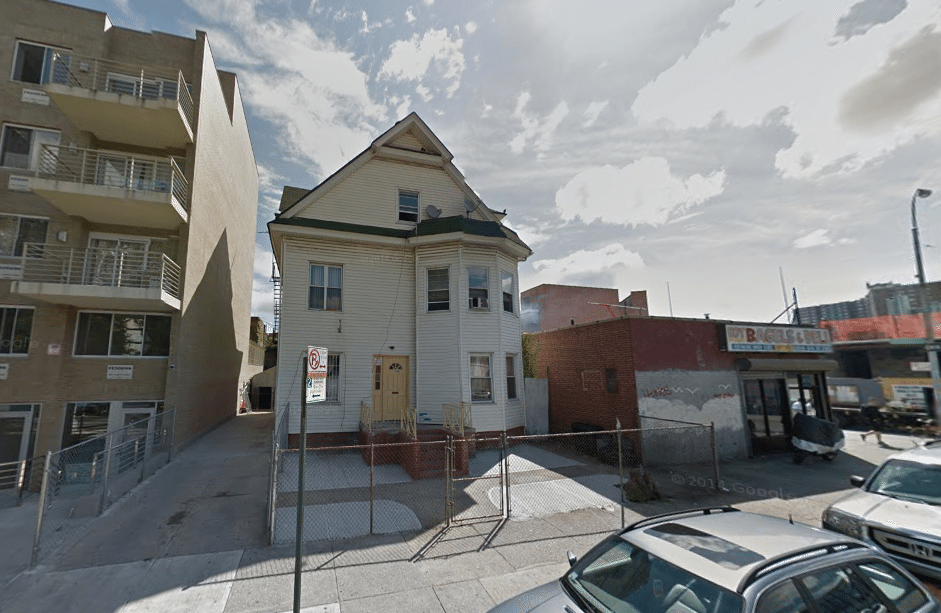 There are some outstanding questions regarding the arrests at 149 Kenilworth Place, where charges include criminal possession of stolen firearms and criminal weapons possession on school grounds.
It is unclear what "possession on school grounds" refers to since the house is privately owned, one block from Brooklyn College. The penal code states that the charge applies to weapons found "in or upon a building or grounds used for educational purposes". This could mean that the house was rented as an unofficial dorm for Brooklyn College students, that there was another kind of school operating from the building, or the penal code extends to areas surrounding schools.
The address appears to be privately owned, according to property records. In 2013, there is a registered DOB complaint listing 22 people living in two one bedroom apartments.
An investigation is currently ongoing, and we will continue to update this story as we learn more.