Guilty! Daniel Ignacio, Arsonist Who Ignited Bensonhurst Fire That Claimed 5 Lives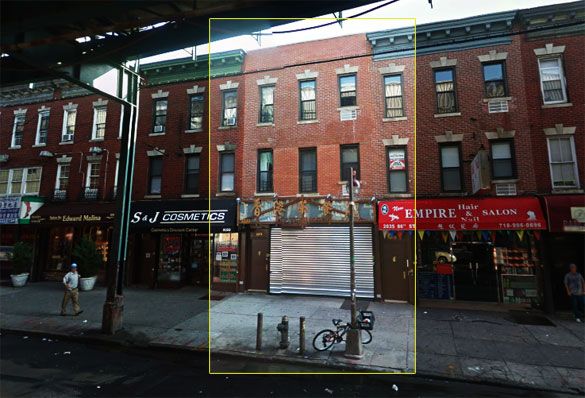 The man who sparked a blaze in a Bensonhurst tenement in 2010, ending five lives, is now facing 25 years to life after a jury found him guilty yesterday.
Daniel Ignacio, 31, was convicted for the arson murder of five people, with five counts of murder in the second degree, one count of arson in the fourth degree, one count of assault in the first degree, and nine counts of assault in the second degree, announced Brooklyn District Attorney Charles Hynes.
The conviction comes three years after Ignacio set fire to the 2033 86th Street building in January 2010. Prosecutors say Ignacio, who lived on the second floor of the building, lit a wet roll of toilet paper on fire and tossed it into a baby carriage left in the building's vestibule. Ignacio returned to his apartment, only to evacuate moments later when the building went up in flames.
The building, packed with Guatemalan immigrants, was illegally subdivided and didn't have mandatory fire safety measures like fire escapes. With the residents trapped by the flames, one neighbor, Miguel Chan, sought other means of escape, and dropped his three-month-old daughter out of a third-floor window into the waiting arms of good Samaritans. Chan was helped out by firemen, and his daughter suffers epilepsy due to the fall.
His wife died, along with four others.
The landlords are also being held responsible in the fire. Vasilios Gerazounis, 69, and his son, Argyrios Gerazounis, 38, are charged with manslaughter in the second degree, criminally negligent homicide, perjury in the first degree, perjury in the third degree, reckless endangerment in the first degree, and assault in the first degree. They each face up to 25 years in prison if found guilty.