Guider Bridge Loses Its Top, Literally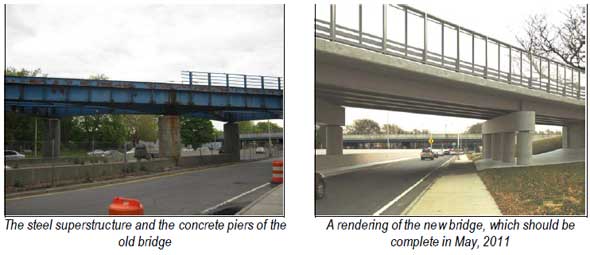 New York City Department of Transportation finished demolishing the concrete deck on the Guider Avenue / East 8th Street Bridge, exposing the steel superstructure.
According to a DOT project alert, the superstructure will be dismantled and removed throughout May. Once gone, the concrete piers will finally be taken away.
The work demands a temporary realignment of travel lanes on both sides of the Belt Parkway.
The city expects the project to be completed by May 2011.