Your Guide To This Year's 18th Avenue Feast In Bensonhurst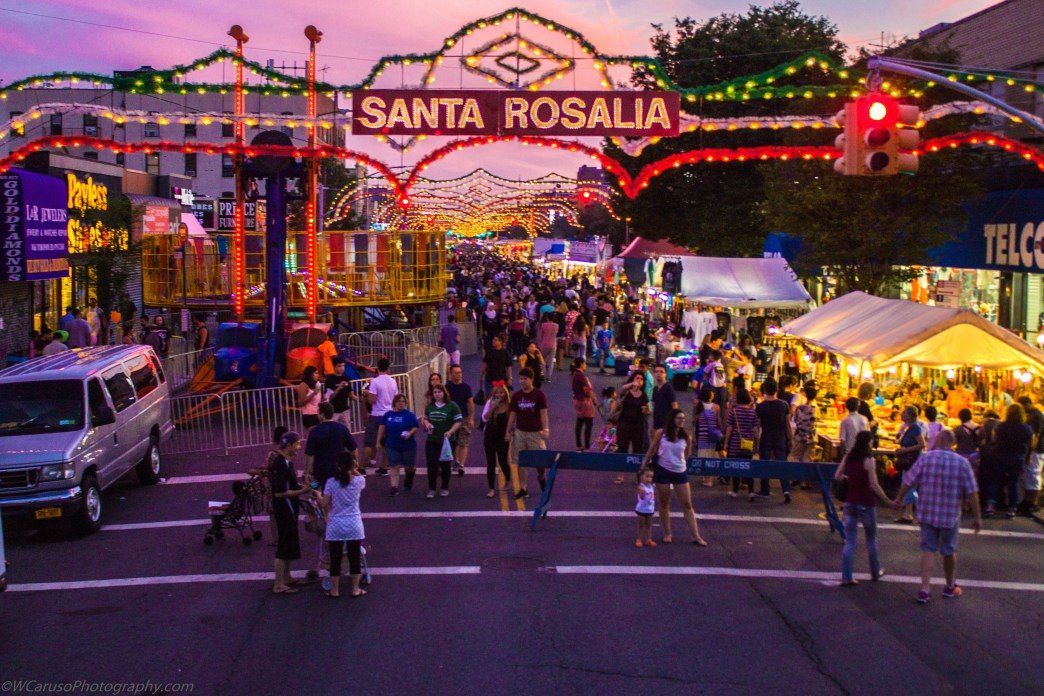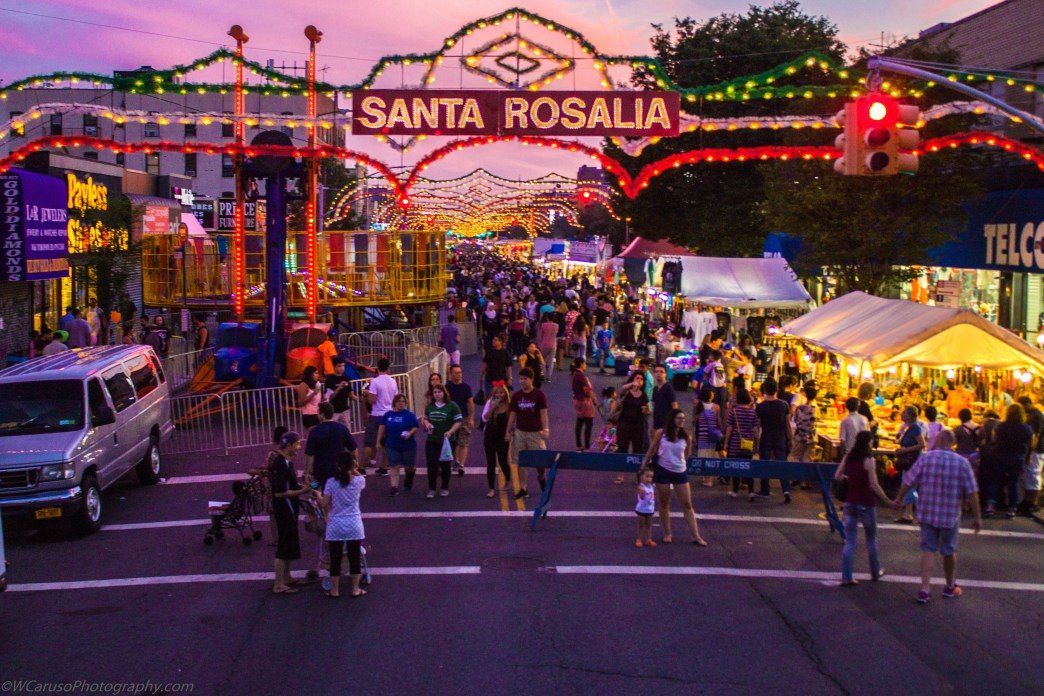 Get ready, Bensonhurst's annual Festa di Santa Rosalia is back!
The 42nd annual Italian-American Feast will start on August 17, on the boulevard named for Cristoforo Colombo, between 68th Street and 75th Street and will last through August 27.
On weekdays, the Feast will bring delicious food, live music, rides, and carnival games to the strip from 6pm to 11pm. Weekends start earlier, with the festival running from 11am to 11pm.
The 10-day event honors the patron saint of Palermo, Sicily, where the "Festa" has been celebrated continuously since 1624. Organizers of the Bensonhurst event say it is the largest Italian-American festival in Brooklyn.
The Feast will kick-off with a live performance by Walter Curella. Event organizer Angelo Timoneri hopes the mayor is able to come and speak a few words as well. And though he isn't sure it'll happen, "there's still a huge probability that it might," Timoneri said.
Here are other honorary guests expected to show up: The Brooklyn Borough President Eric Adams, Councilman Vincent Gentile, State Senator Marty Golden, Assemblyman Peter Abbate, and Councilman Mark Treyger.
Other bands being featured on the 10-day Feast are MGM, R3 Brothers, and Voice among others.
A great day to attend the festival is August 27, said Timoneri, when there will be a solemn procession up 18th Avenue and then back down 20th Avenue to Saint Dominic's Roman Catholic Church (2001 Bay Ridge Parkway). The march will be followed by a 3pm mass at the church, and, as always, parishioners will be treated to free cannoli and refreshments, courtesy of Villabate Alba, after the service.
"I just want a greater turnout," Timoneri said. "We've been doing this for such a long time. I like the whole ensemble the food, the music… especially the music."