Guide To Nearby Apple-Picking Orchards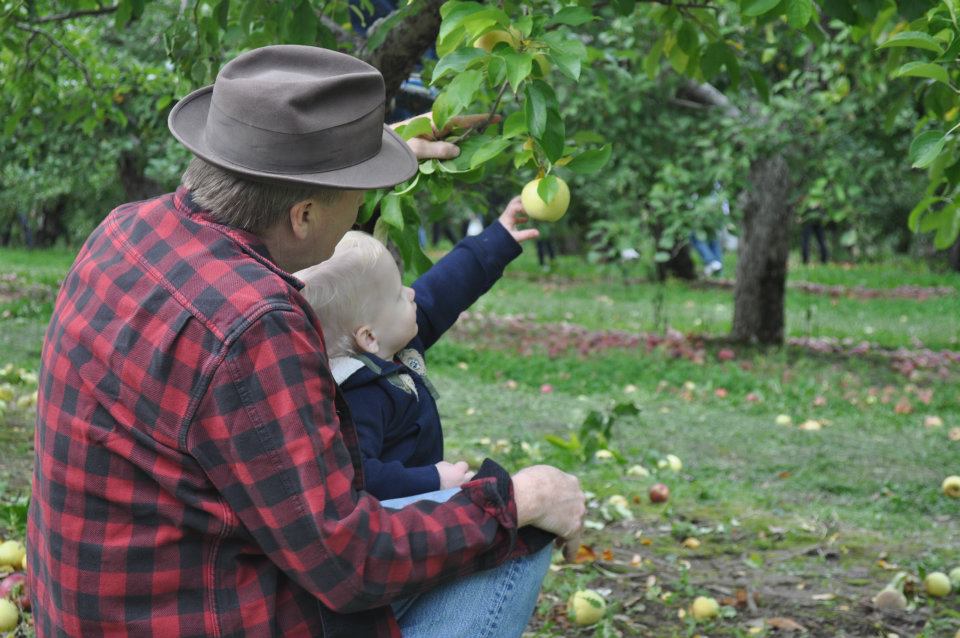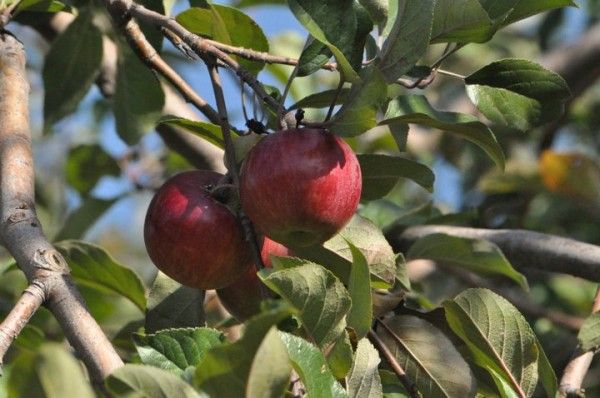 New York's state fruit is the apple, and boy do we New Yorkers love our apple picking. We've rounded up 15 apple orchards within a 2-hour drive of Brooklyn for you to enjoy this fall. Got any favorites that aren't on this list? Let your neighbors know by sharing suggestions in the comments!
Long Island
You can pick apples even if you don't have a car. Expect to pay $15 and up for a cab from the nearest LIRR station to the apple orchard of your choice.
1. Hank's Pumpkin Town is the place to go if you're interested in farm entertainment. Hay rides! Wagons! Corn maze! Five acres of off-street parking! Oh, you can also pick apples. (Drive time: 1 hr, 30 min. 240 Montauk Highway, Melville, NY, 631-726-4667. Open daily, 9:30am to 6pm.)
2. The Schmitt's Farm takes farming entertainment to a whole new level: Don't even bother with the apples! Go straight to the 7-acre corn maze and then to the haunted mansion. Buy a pumpkin from the farm store on your way out as proof you were in the "country." (Drive time: 50 min. 26 Pinelawn Road, Melville, NY, 631-271-FARM (3276). Open daily, 9am to 5pm.)
3. One must join the U-Pick Club ($20 per family per year) to be admitted into Wickham's Fruit Farm. Members agree to follow some common sense rules: no littering, don't climb trees, be respectful of the property. You can sign up for the membership at the farm. (Drive time: 1 hr, 50 min. 28700 Main Road, Cutchogue, NY, 631-734-6441. Open Monday to Saturday, 9am to 4pm.)
New Jersey
Most of these out-of-state orchards are just on the other side of the Goethals Bridge.
4. Enjoy Terhune Orchards, "miracle of Mother Nature." Meander their one-mile farm trail taking in the bucolic landscape. After picking apples, stroll around Princeton University then into Princeton for ice cream. (Drive time: 1 hr, 20 min. 330 Cold Soil Road, Princeton, NJ, 609-924-2310. Open weekdays, 9am to 6pm; weekends, 9am to 5pm.)
5. Battleview Orchards, like most of the orchards, is open on Columbus Day. Take advantage of the holiday to gather apples and pick out Halloween pumpkins with the family. (Drive time: 1 hr. 91 Wemrock Road, Freehold, NJ, 732-462-0756. Open Tuesday to Sunday and Columbus Day, 9am to 6pm.)
6. Melick's Town Farm has four locations, each focusing on a different aspect of agriculture. Take a hayride then watch how cider is made at the Cider Mill and Orchards location. Apples are within arm's reach at the Califon Farm location. (Drive time: 1 hr. 170 Oldwick Road, Oldwick, NJ, 908-439-2955. Open daily, 9am to 6pm.)
7. Historically, Eastmont Orchards sold their produce to supermarkets in New York City and Philadelphia. They recently changed their business model and now sell directly to the consumer, so we get a superior product and a fairer price. (Drive time: 1 hr. 169 County Road 537 East, Colts Neck, NJ, 732-542-5404. Open Monday to Friday, 9am to 5pm; Saturday and Sunday, 9am to 6pm.)
8. Most of the farms supplement apple picking with apple cider donuts. Alstede Farms takes it one step further and sells creamy, homemade ice cream. (Drive time: 1 hr, 10 min. 1 Chesterfield Drive, Chester NJ, 908-879-7189. Open daily, 9am to 7pm.)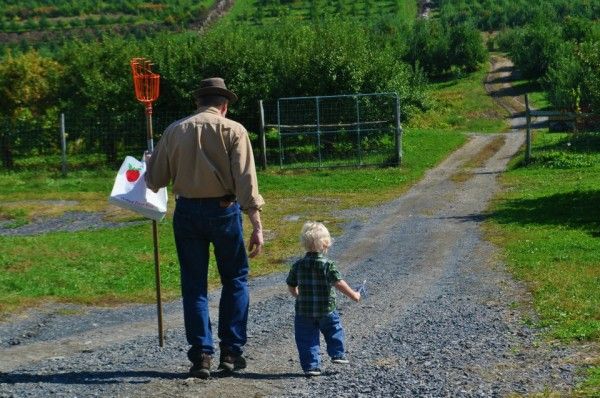 North Of The City
Budget about two hours to drive to orchards north of the city. After apple picking, make a day of your trip by visiting quaint towns like New Paltz and Woodstock.
9. Outhouse Orchards, named for the family's surname and not for the lack of indoor plumbing, is an easy drive just north of Westchester. The orchard is small enough that preteen kids can enjoy freedom to roam. This year, Outhouse also has a corn maze. (Drive time: 1 hr, 15 min. 139 Hardscrabble Road, Croton Falls, NY, 914-277-3188. Open weekends, 9am to 5pm.)
10. You can search on Maskers Orchard's website for the ripening schedule of different apple varieties. This week, the big, red, and juicy Ida Reds are prime for picking. (Drive time: 1 hr, 30 min. 45 Ball Road, Warwick, NY, 845-986-1058. Open daily, 9am to 5pm.)
11-13. There are a few apple orchards around New Paltz, including Apple Hill Farm (open weekdays, 10am t0 6pm), Jenkins-Lueken Orchard (open daily, 9am to 6pm), and Dressel Farms (open for you-pick on weekends, 10am to 5pm). After picking your apples and pumpkins, stroll through downtown New Paltz, which is one of the first settled towns in New York, and check out the SUNY New Paltz campus. (Drive time: 1 hr, 45 min.)
14. Wrights Farm may have the best web address name: Eat Apples. They also include recipes for applesauce and apple butter for the ambitious pickers who need to process their apples before the go bad. They also link to nearby hotels if you want to make a weekend of it. (Drive time: 1 hr, 50 min. 699 State Route 208 Gardiner, NY, 845-255-5300. Open daily, 8am to 4pm.)
15. Kids are encouraged to have fun at Wilklow Orchard. Activities outside of apple picking include a petting zoo, hay ride, tunnels, and crafts. (Drive time: 1 hr, 45 min. 341 Pancake Hollow Road, Highland, NY, 845-691-2339. Open daily, 9am to 5pm.
Farmers Bringing Apples To You
Families who can't fit apple picking into their schedule can still enjoy crispy apples from the Bartel-Pritchard Square Greenmarket and PS 295 Farmer's Market. I recommend the sweet Empires developed by Cornell University. Incidentally, Cornell has two new varieties that we apple pickers will soon be able to enjoy.
Happy apple eating!