Groundbreaking on a New School In Sunset Park (District 20)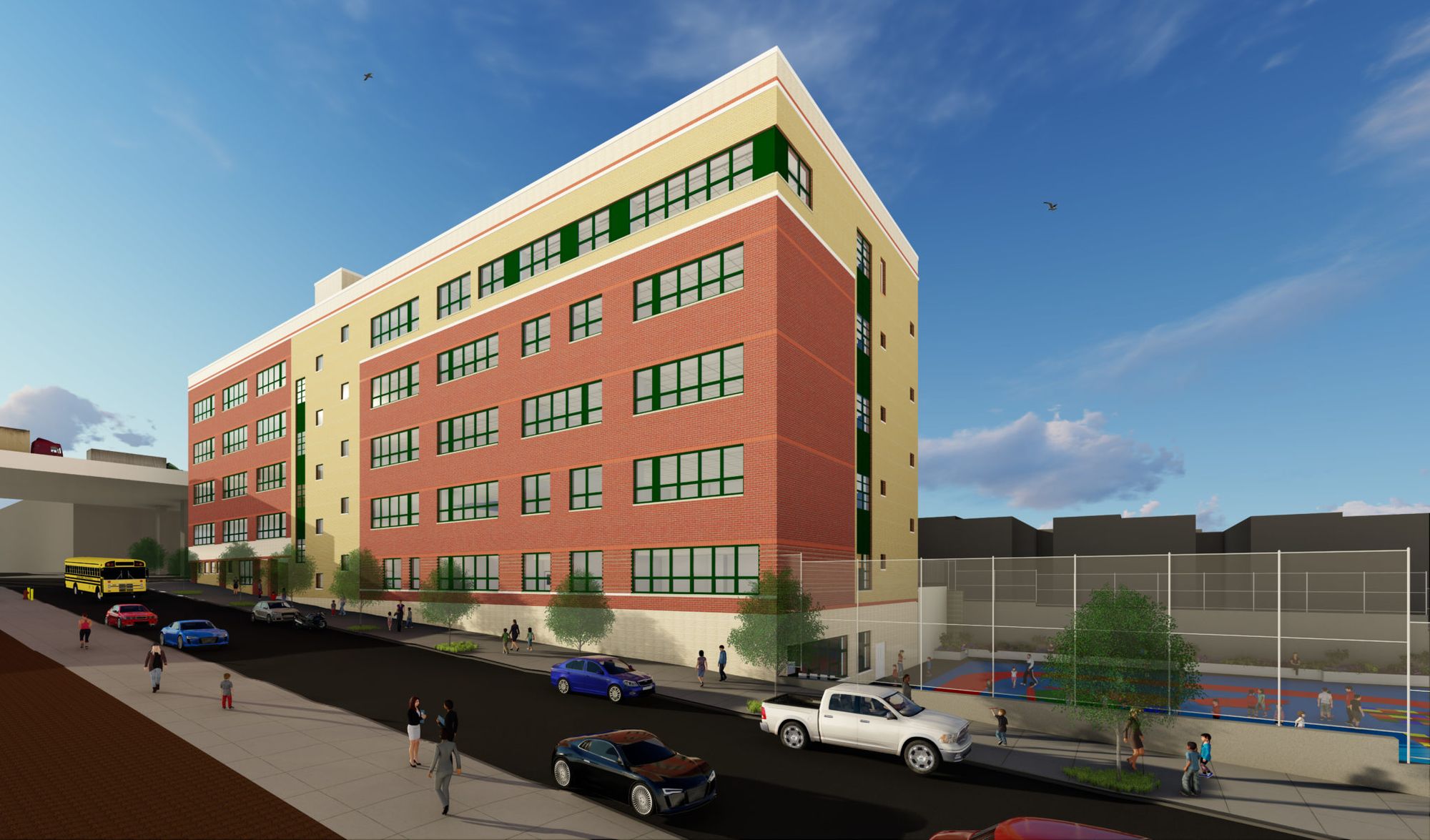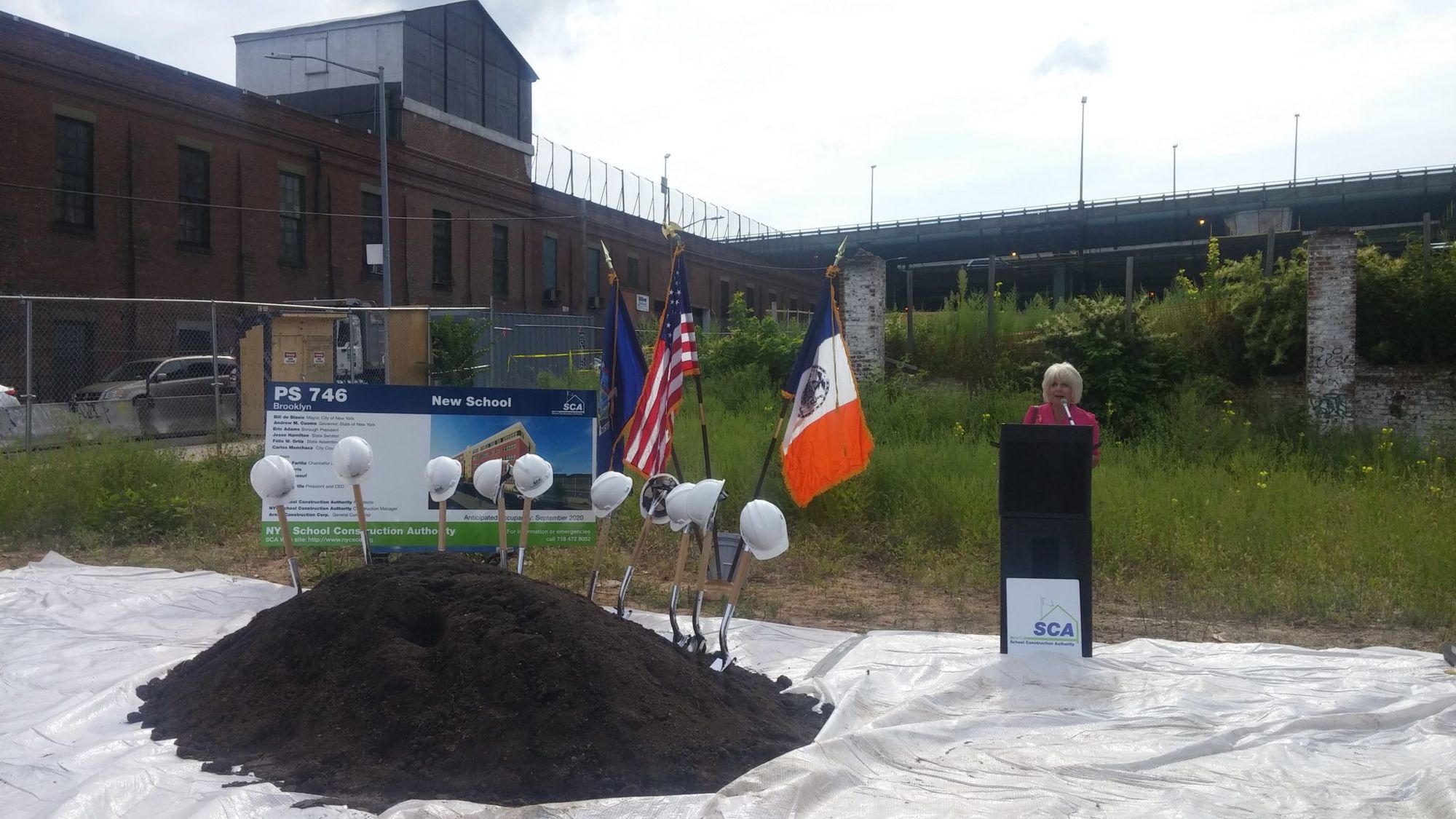 SUNSET PARK — Monday morning, August 28,  ground was officially broken on P.S./I.S. 746K, a new school that will be home to both, an elementary school as well as a middle school focused on arts.
The new school will be located at 278 59th Street, on the corner of Third Avenue, currently an empty lot zoned for light manufacturing, that sits just off the Gowanus Expressway, and two blocks from the Brooklyn Army Terminal.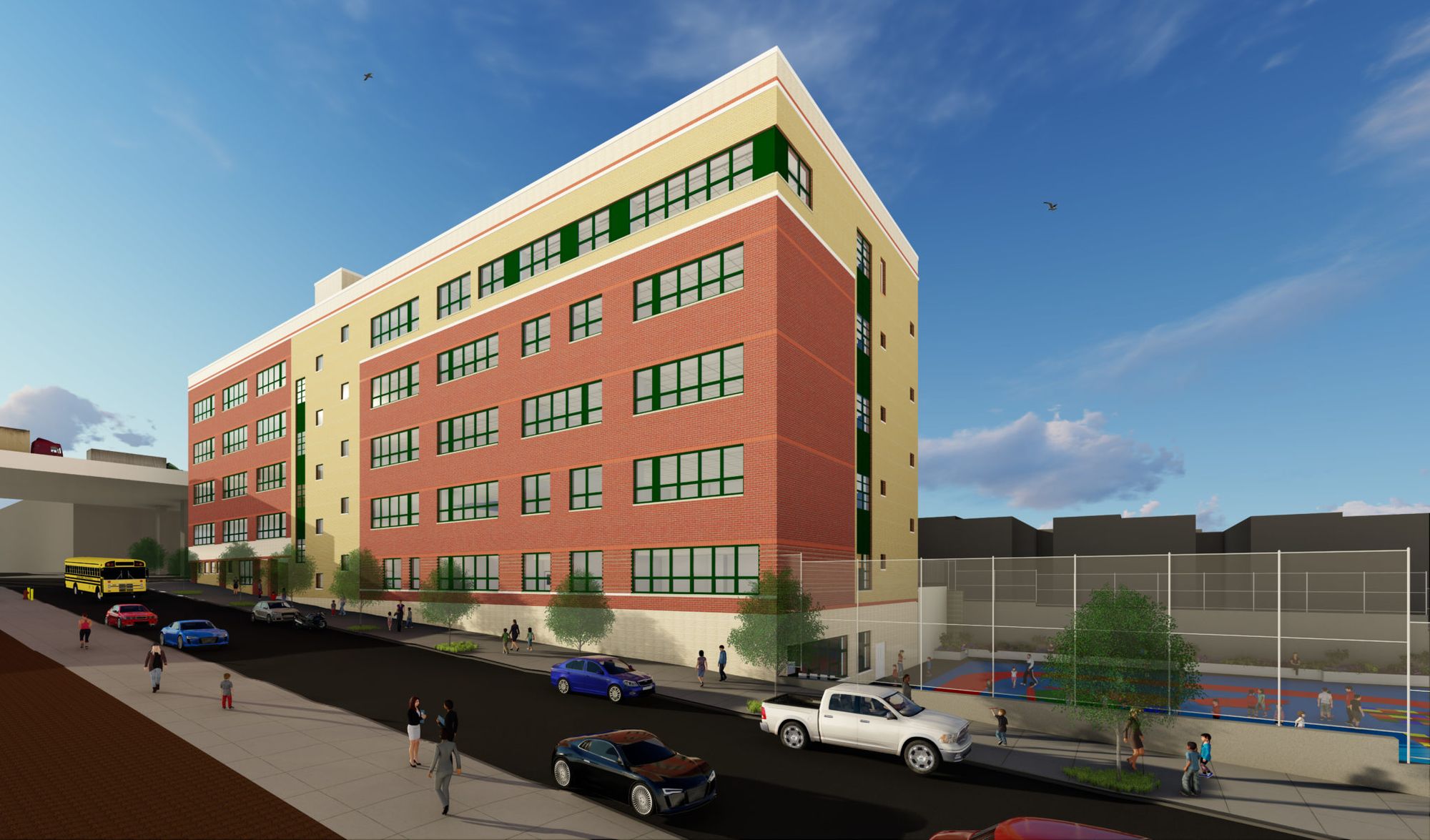 With room for 676 students, P.S./I.S. 746K will help ease overcrowding in District 20 schools. District 20 which covers all of Bay Ridge, Dyker Heights and the Fort Hamilton Army base, as well as parts of Bensonhurst, Kensington, Borough Park and Sunset Park.
The five-story school will feature offices and classrooms throughout all five floors, a cafeteria in the basement, and a library, auditorium, and a gym on the ground floor. A second library will be located on the fifth floor, and there will be a playground by the school.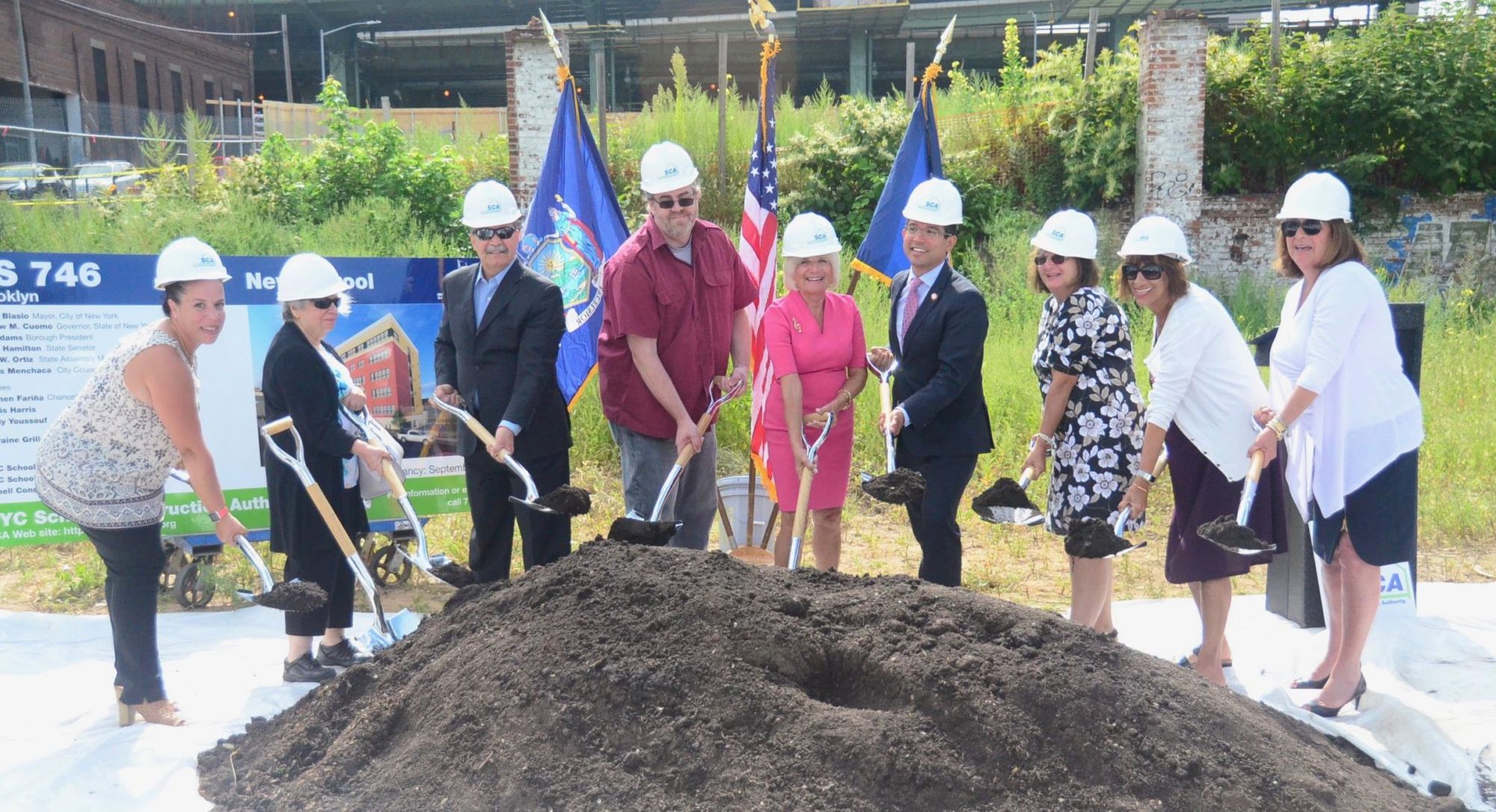 District 20 Superintendent Karina Costantino opened the ceremony, thanking those involved in making the School happen.
Council member Carlos Menchaca (D-District 38) said that after many years of stalled school construction Sunset Park now has 5 new school sites under development, with PS746 being the the largest.
"About a quarter of all the new schools being built in New York City are in Sunset Park", he noted. In addition to this site, there is a new elementary school for 400 students coming to 36th Street & 5th Avenue, 43rd Street and 4th Avenue, and 46th Street and 8th Avenue, and in a conversion of the old Saint Agatha's site.
While funding for the new schools has been allocated for years, it was the site selection that caused delays, resulting in three of the five sites requiring use of eminent domain, Council member Menchaca said. "Over the last 2 years, we've organized site tours, held hearings, (And protests) worked within our Community Boards, and raised awareness about our needs."
"I thank the School Construction Authority, Commissioner Grillo, our local SCA representatives Fred Maley, Melanie LaRocca, and Tamar Smith for their work with our community. I thank our District Superintendents, Community Education Councils, parents and students.
And I thank our local advocates, especially Make Space for Quality Schools, Voces Ciudadanas, and Friends of Sunset Park, along with all the families who've kept the faith and contributed to making Sunset Park schools so good."
Assistant Speaker Felix W. Ortiz (D-Kings) also thanked the leaders of District 20, its Task Force and Community Board 7 for their assistance and guidance in making this new school a reality.  "Sunset Park needs a new school and I am proud to have secured state funds to make this building a reality," said Ortiz. "Our children must always come first. Nothing compares to a good quality education."
The school, P.S. / I.S. 746K is expected to open in the Fall of 2020.