Grimm Wants To Protect Social Media User Privacy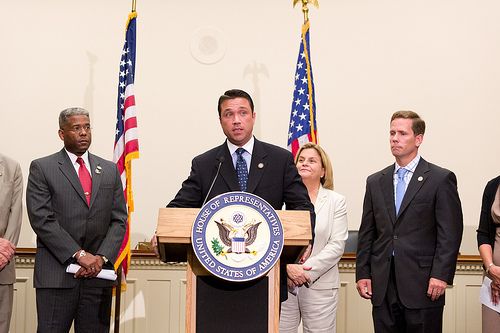 Have you been to a job interview recently only to be stunned when your potential future employer asks for your Facebook password as a condition for being hired?
It's a disturbingly real trend that has provoked outrage from citizens coerced into handing the keys of their private online worlds to employers and educational institutions. Looking to protect people from these intrusions, Congressman Michael Grimm has joined a bipartisan effort to pass legislation that would ban these controversial practices, according to a report by SI Live.
The Social Networking Online Protection Act (SNOPA), if passed, would protect employees and students and those seeking jobs and school admittance from forcing to divulge passwords to social media sites such as Facebook, Twitter and MySpace.
The SNOPA bill would also protect employees and students from facing disciplinary actions should they refuse to allow access to their personal social media worlds as well.
While legislation similar to SNOPA has already been passed in other states, Grimm is hoping to take the protection to the federal level:
"While social media may seem like a public outlet, an individual's log-in information is private. When employers and universities require access to personal user-names and passwords, they are crossing a line that violates personal privacy. An individual's job should not be threatened by refusal to divulge personal information, which is why I fully support SNOPA in order to draw a clear line on the privacy protections safeguarding account information."