Grimm Pushes To Stay Out Of Prison, Claiming Caretaker Status Of Former Borough Prez And Citing War Hero Record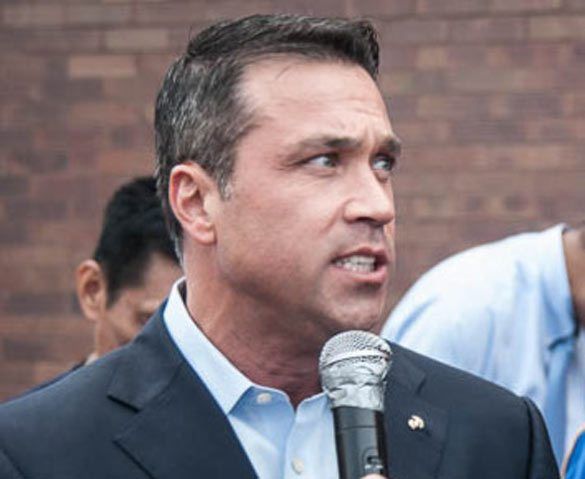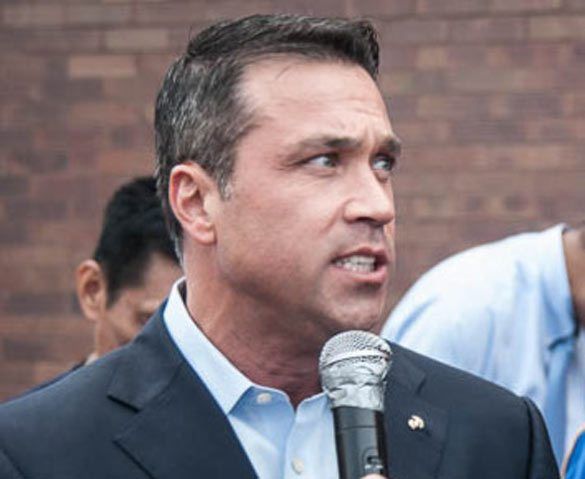 Former Congressman Michael Grimm submitted a 60-page memo, along with 35 letters of support, to the judge who will soon sentence him for tax fraud, laying out his case for probation over prison time.
Former Staten Island Borough President, and Grimm's mentor, Guy Molinari claims that the disgraced congressman now serves as his primary caretaker, visiting him three times a week and making sure he eats his meals – and that he would suffer immensely if Grimm were imprisoned for more than two years, as prosecutors request.
That's just one of the reasons offered in Grimm's bid to avoid time behind bars. His defense team also points to his military record, his post-Sandy congressional work, his job as a stock boy when he was 11, and even claimed that the tax fraud scheme was an altruistic move to keep his workers – some of them undocumented – employed as the business struggled.
Grimm faced down a 20-count indictment that accused him of hiding approximately $1 million in revenue from a restaurant he once owned, as well as perjury and the hiring of undocumented immigrants. In December, after winning reelection, he pleaded guilty to a single count of tax fraud and resigned his seat.
Prosecutors are asking that the former pol be sent to prison for 24 to 30 months when he's sentenced in July. His defense is requesting only probation, though they previously acknowledged that an "appropriate" sentence would be between 12 and 18 months, according to NBC.
According to Molinari, 86, Grimm has spent the last few months watching over him. Staten Island Advance reports:
"Michael may be one of the most caring and compassionate persons I have ever met; at my age I can barely walk and rarely leave the house, but Michael calls me every day, visits me several times per week, brings me food, checks with my doctors and so on," the 86-year-old Molinari wrote. "In short, Michael has been one of my primary 60caretakers."
Molinari, who also served as Staten Island's congressional representative, wrote Grimm has "become a son to me" and often spends Fridays and Saturdays with him watching boxing matches.
"As someone who lives in constant pain, often unbearable, I desperately rely on Michael's routine visits when he changes my medicine patches that stick to both arms and forces me to eat when I just don't have the strength," Molinari wrote.
The 60-page memo from his defense team lays out a record of good service, including work ethic stretching back to his first job stocking shelves at 11. It cites his volunteer work as a teen and his combat history during the first Gulf War.
In terms of the crime he is convicted of, the pol's lawyers said it wasn't his idea and hiding revenues was only meant to keep the business afloat.
Grimm's lawyers downplay his role in the Healthalicious tax scheme, arguing that he "did not initiate these practices, and engaged in them to keep a struggling business afloat, not due to avarice or greed."
His partner, Bennett Orfaly, used the same payroll protocol in his franchise residence, and the store manager, Manuel Perez, trained Grimm in its use, his lawyers said. Prosecutors have challenged Grimm's characterization of his role in the business.
The New York Post describes the scandal-tarred Republican pol's attempt to avoid prison "desperate."