Grimm And Schumer Sponsor Bill To Address Doctor Shortage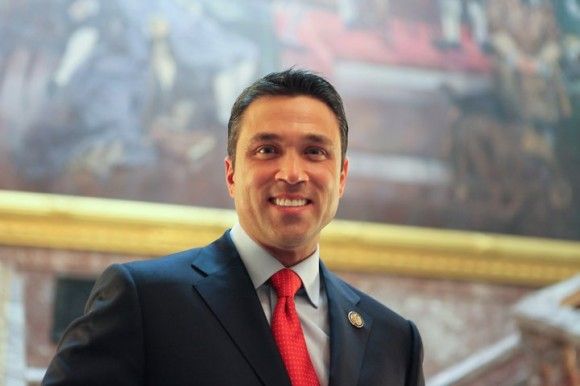 In an effort to display some bipartisanship, Congressman Michael Grimm has joined forces with Senator Charles Schumer to co-sponsor a bill that aims to shore up the physician shortage plaguing the country, according to a report by SI Live.
The bill, known as the Resident Physician Shortage Reduction Act of 2013, would boost teaching hospitals and expand the cap on Medicare-supported training slots. The bill would boost the number of Medicare backed residency positions by 15,000, with a goal of 3,000 set for the next five years.
According to the Association of American Medical Colleges, by 2020, the country is expected to have a shortage of 45,000 primary care physicians and 46,000 surgeons and medical specialists.
Teaching hospitals equal big business, bringing in $108 billion in revenue and sustaining 686,000 jobs annually in New York state alone.
Grimm stressed the importance of bringing this legislation to law:
"Our nation is facing a physician shortage, which will only be exacerbated as more baby boomers age into Medicare. While new medical schools are educating more physicians, we still do not have enough resident slots through the Graduate Medical Education program to train these additional doctors … America has the world's best and brightest physicians, and we should expand that tradition for our seniors, children, and all Americans who deserve accessible, high-quality health care."
Senator Schumer echoed Grimm for the necssity of this bipartisan legislation.
"In parts of New York, we're already experiencing severe doctor shortages that are putting patient care at risk … We need to reverse this growing trend that's poised to get worse in the next few years, and we need to do it quickly, and that's why Congress should pass this important piece of legislation so that our teaching hospitals can accommodate more residency positions."
Yesterday we reported on the intense Democratic effort to unseat Grimm, including their efforts to paint Grimm as a Tea Party maven out of touch with New York's traditionally liberal voter base. The move by Grimm to cosponsor a major bill with a liberal New York politician as nationally prominent as Schumer, speaks as a direct challenge to his critics as the 2014 Congressional race heats up.