Greystone Closes On Lyceum Building, Announces Plans For Condos & New Rental Building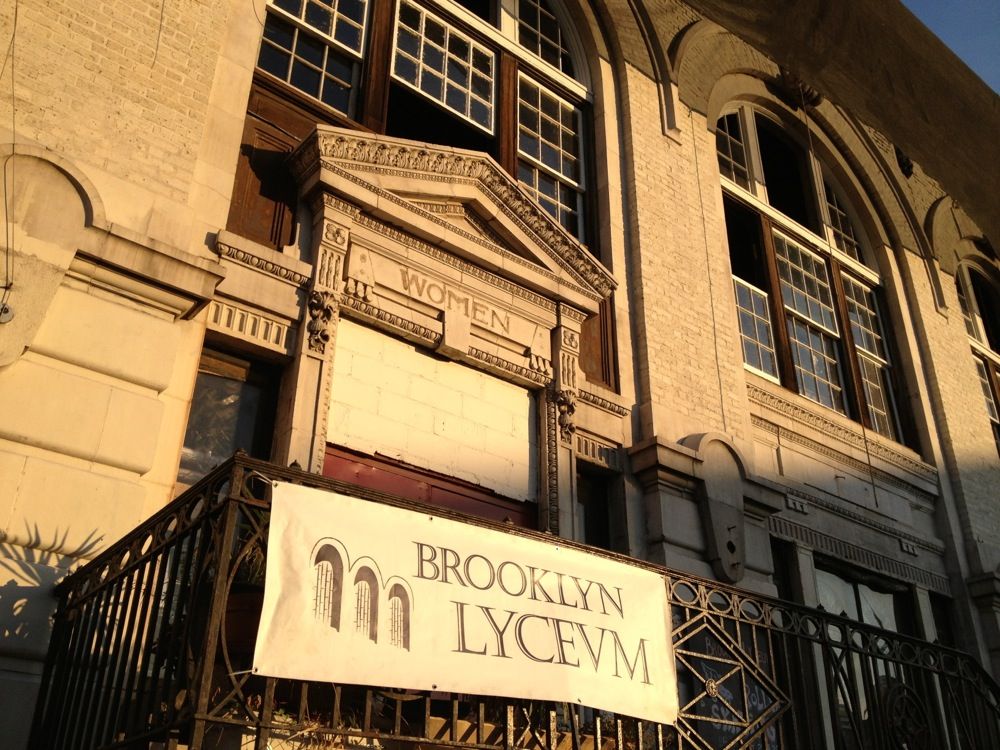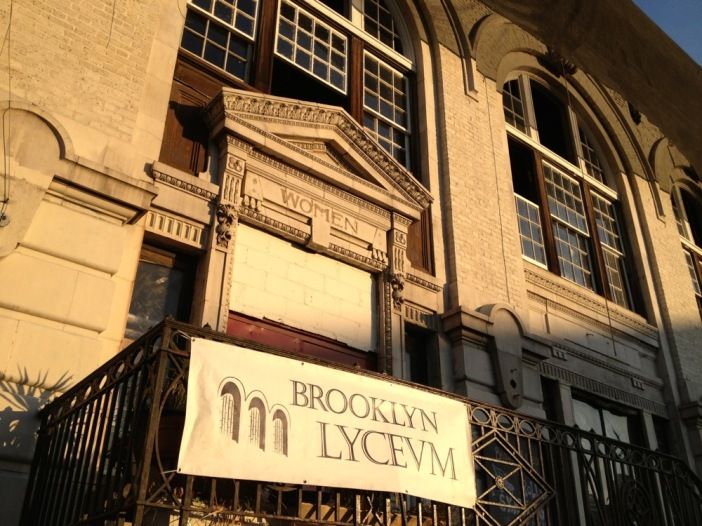 Looks like we've seen the end of the Brooklyn Lyceum as a public events space — and the landmarked building will soon have a tall neighbor, as well.
After acquiring the former bathhouse at 227 4th Avenue, on the corner of President Street, in a foreclosure auction this past fall, the developer Greystone just closed on the property and the vacant lot adjacent to it for a total of $21.1 million — $7.6 million for the Lyceum, $13.5 million for the empty lot.
According to a release, Greystone will restore the Lyceum's façade and turn the inside into "townhouse-style condominium residences" (Crain's reports there will be two or three units) with retail space on the first floor.
"Working with landmarked buildings such as the Lyceum takes a particular level of patience and care, and we look forward to restoring the façade of such a unique building while creating equally beautiful and aesthetically pleasing interiors," said Jeffrey Simpson, head of Greystone, in a statement.
The Lyceum has been mired in financial and legal issues for years, and had been headed for foreclosure in 2013, because, as owner Eric Richmond explained then, they were "faced with several legal decisions that seem to show a pattern of judicial abuse or at least an unacceptable refusal to follow the law by the judiciary." He kept fighting past the foreclosure auction, however, continuing to pursue existing appeals, apparently to no avail.
As for the empty lot at 225 4th Avenue, you probably could have guessed it: The growing avenue will be getting another maxed-out residential building. Expect around 68 rental units and 3,500 square feet of first-floor retail space — DNAinfo says we're looking at another 12-story building here.
Greystone says the new building is "intended as a complement to the adjacent landmarked structure," and that it will have amenities including a fitness room, bike storage, and a roof deck.
According to the Department of Buildings, a 12-story building was proposed for this lot back in 2008, but obviously that fell through. We weren't able to find out too much about what was on this lot in the past, but based on the "used cars" ghost sign out there, we're guessing those were parked there at some point — anyone remember?
Work on the new rental building is expected to begin this spring and be completed by the end of 2016 or early 2017, according to Crain's. The Lyceum project may take a bit longer, as Greystone will have to go through the Landmarks Preservation Commission to get any planned changes approved, a process that can take a bit of time.