Greenpoint Film Venue Kicks Off 2018 With A Rare Screening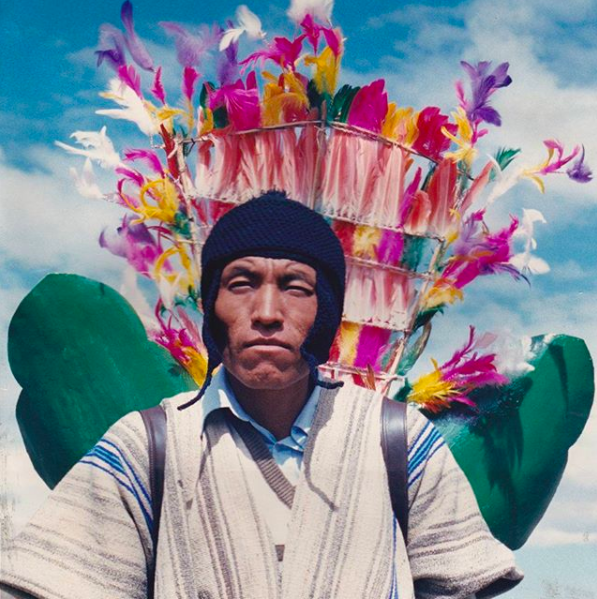 Tonight, in an unassuming storefront in Greenpoint, a venue for film and electronic art will kick off its 10th anniversary season with a rare screening. Light Industry is showing Bolivian film director Jorge Sanjinés's 1989 film "The Secret Nation."
The story is "set against the backdrop of a turbulent military coup," according to Light Industry's description, and follows an indigenous Aymara man who returns to his village after living in the city, only to humiliate himself and the community by collaborating with the corrupt government, necessitating his participation in a rite of cleansing through self-sacrifice.
"One of Light Industry's longstanding interests has been the work of filmmakers who attempt to create new cinematic forms in order to document or investigate particular struggles, movements, and problems of power," said Light Industry's founders Thomas Beard and Ed Halter, via email. Characterizing the present as a time of "great political urgency," the two strive to showcase works from cinematic history made in similar times of upheaval and importance.
Founded in March of 2008, Light Industry began holding events and showing films in empty factory spaces in South Brooklyn, then spent a year Downtown. In 2012, they moved to their current location on Freeman Street, between Greenpoint's Manhattan and Franklin Avenues.
Marking the 10-year anniversary for the outfit, Light Industry's 2018 season promises to continue the work of providing "something of a counter-history of cinema," said the duo. "Light Industry's program is structured as a series of discrete events, so each show on some level is completely self-contained."
"In a broader sense our programming is animated by a conviction that cinema is often most interesting at its margins, whether that's experimental film, exploitation film, amateur cinema, and so forth," continued Beard and Halter. "Our shows offer people a chance to see works that they might not have the opportunity to see otherwise, even in a city like New York with an incredibly rich film culture.
Jorge Sanjinés's 1989 film "The Secret Nation" will show at 7:30 pm tonight, January 16, at Light Industries, located at 155 Freeman Street in Greenpoint. Tickets are available at the door for $8, starting at 7:00 pm. Seating is first come, first served.