Greenfield Congratulates NYPD And Misaskim For Recovering Stolen Torah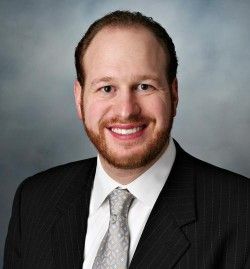 From the office of Councilman Greenfield:

Councilman David G. Greenfield is praising officers from the NYPD's 66th Precinct and volunteer members of Misaskim for their great work in tracking down a stolen vehicle that contained a Sefer Torah belonging to a member of Congregation Agudath Sholom of Flatbush. The Torah, valued at approximately $30,000, was inside a 2007 Toyota Corolla that was stolen Saturday evening while it was parked on 18th Avenue in Borough Park near the synagogue.
On Monday, Misaskim received an anonymous phone tip informing them that the stolen vehicle was abandoned near Avenue I and East 10th Street. The dispatch center relayed the information to Misaskim founder and director, Yanky Meyer, who went to the location to verify that the stolen vehicle was there. He then alerted Inspector Michael Deddo of the 66th Precinct, who sent officers to recover the vehicle and Torah, which was not damaged. In response, Councilman Greenfield is thanking the outstanding officers of the 66th Precinct and the dedicated volunteers for Misaskim for working together to locate the vehicle and return the Torah to its owner.
"Once again, we are reminded how much we benefit from the tremendous working relationship between the NYPD and the outstanding volunteer organizations like Misaskim serving our community. I have no doubts that the immediate response by both the NYPD and by volunteer residents was instrumental in ensuring the recovery of this invaluable Torah before it was destroyed or sold. My thanks to NYPD Inspector Deddo, Misaskim founder Yanky Meyer and the Boro Park Shomrim for their hard work, both in this case and throughout the year," said Councilman Greenfield.
"Thank G-d for the great working relationship we have with the NYPD and with Councilman Greenfield's office, so that when something like this happens we all can get the word out fast to the community. I am sure that the person who took the car only abandoned it because they were aware that the public was on the lookout for it. I am very pleased that this came to a happy conclusion and the Torah was returned to its proper owners," said Misaskim founder and director Yanky Meyer.
Police are still looking for the individual who stole and abandoned the vehicle, so anyone with information is asked to contact the NYPD's 66th Precinct at (718) 851-5611.