Greenest Block In Brooklyn Awarded To Prospect-Lefferts Gardens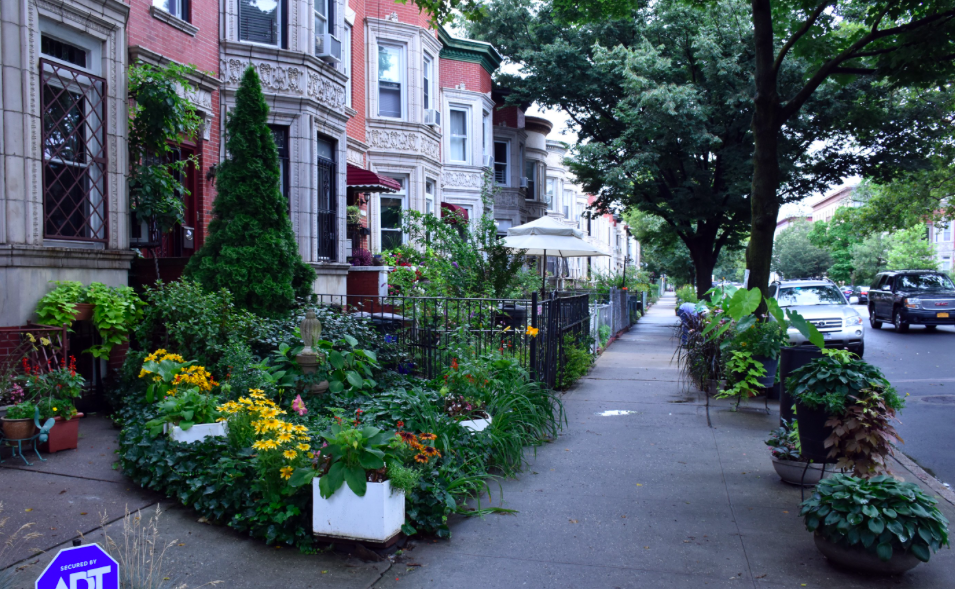 PROSPECT-LEFFERTS GARDENS – Congratulations to the team of green thumbs who work to keep the Lefferts Avenue block between Bedford and Rogers blooming and lush. The Brooklyn Botanic Garden and Brooklyn Borough President Eric Adams awarded the Lefferts Alliance Community Togetherness Block Association First Place for this year's Greenest Block in Brooklyn at a ceremony Wednesday morning.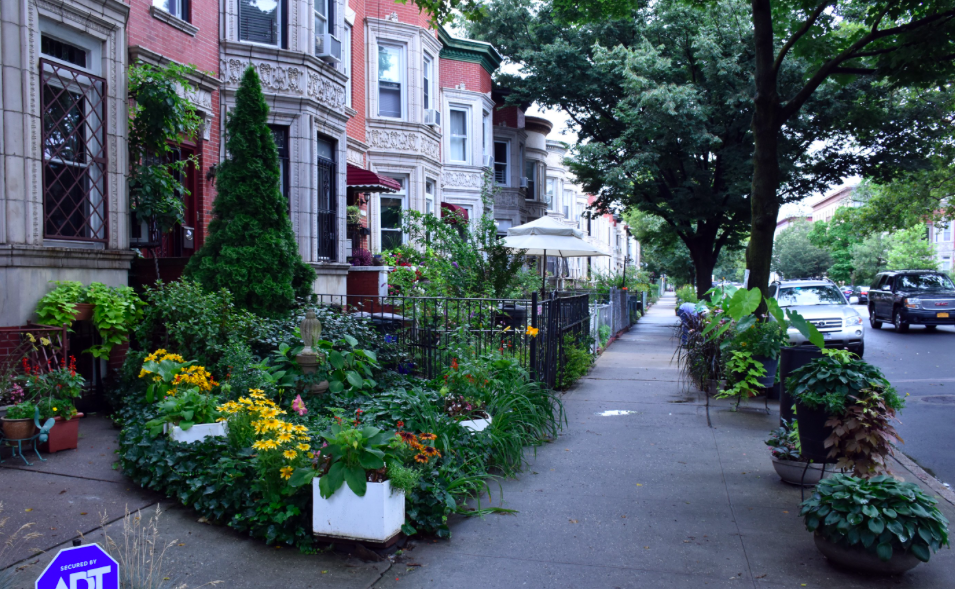 The Greenest Block in Brooklyn is an annual contest that promotes streetscape, gardening, tree stewardship, and community development throughout the borough. Awards are given for greenest residential and commercial blocks, best window box, greenest storefront, best street tree beds, best community garden streetscape, and sustainable practices. Last year's First Place champ was Stuyvesant Avenue between Bainbridge & Chauncey Streets in Bed-Stuy.
"The Greenest Block in Brooklyn Program [is] not just about Brooklyn being awesome…it also brings people together, because in order for you to have a winning block, you as participants, you as residents and neighbors need to come together," Anandi A. Premlall, one of the competition's judges, said in a video posted to the Brooklyn Botanic Garden's Facebook page.
To help pick their winning selections, Premlall and fellow judge, Brandon Otis, say they looked for sustainable practices, native plants, window boxes, care put into street trees and tree beds, as well as the colors and textures of plant choices. "I get really excited when I see residents using native plants that can help build the soil, attract native pollinators," Premlall said.
There was a Second Place tie for Greenest Block, with Lincoln Place between Nostrand & New York Avenues in Crown Heights and Sterling Place between 7th & Flatbush Avenues in Park Slope sharing the honor. Third Place was awarded to Bainbridge Street between Howard & Saratoga Avenues in Bed-Stuy.
The Nevins Street Block Association won the Commercial Category for the block on Nevins between Sackett & Union Streets in Gowanus. The Greenest Storefront top honor went to Pro 1 Tire at 781 4th Avenue in Sunset Park and the runner-up award went to Kos Kaffe at 251 5th Avenue in Park Slope.
"It's really just exciting to see how competitive some blocks get," said Premlall.
See the full list of Greenest Block in Brooklyn 2018 winners at the Brooklyn Botanic Garden website.