Green-Wood Receives Funding to Restore McGovern-Weir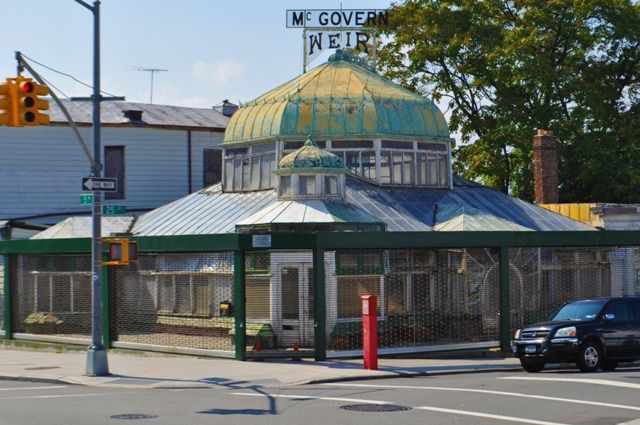 Good news, for fans of the McGovern-Weir Greenhouse. The Brooklyn Daily Eagle reports that Green-Wood Cemetery has received a $500,000 from the New York State Regional and Economic Development Council, which will be used to restore the crumbling landmark on the corner of 5th Avenue and 25th Street.
"The Weir Greenhouse is an important New York City landmark that sadly fell into disrepair over the decades," said Green-Wood president, Richard J. Moylan. "As a growing center of education, history, and culture, Green-Wood is deeply committed to historic preservation. Once this restoration project is completed and the building is returned to its original beauty, the renovated structure will become an anchor in our community serving as Green-Wood's visitor center and exhibition space for our historic archival and art collections."
"We are deeply grateful to the Regional Economic Development Council for this grant," Moylan added.
The only surviving Victorian-era greenhouse in New York City, McGovern-Weir was purchased by Green-Wood for $1.6 million in February 2012.