It's The Great PUPkin Dog Costume Contest [Photos]
FORT GREENE – Fort Green Park was packed Saturday afternoon with thousands of local dog lovers cheering on the 126 adorable contestants at the 19th annual Great PUPkin Dog Costume Contest.
Lots of dogs came dressed as their (or their parent's) favorite television characters, with pups dressed up as dragons from Game of Thrones, Eleven or Eggo Waffles from Stranger Things, and Offred from The Handmaid's Tale.
There were also a couple of Back to the Future costumes, the Dude from The Big Lebowski, Bill and Ted with their time-traveling telephone booth, and pooches dressed up as superheroes, food, and other animals.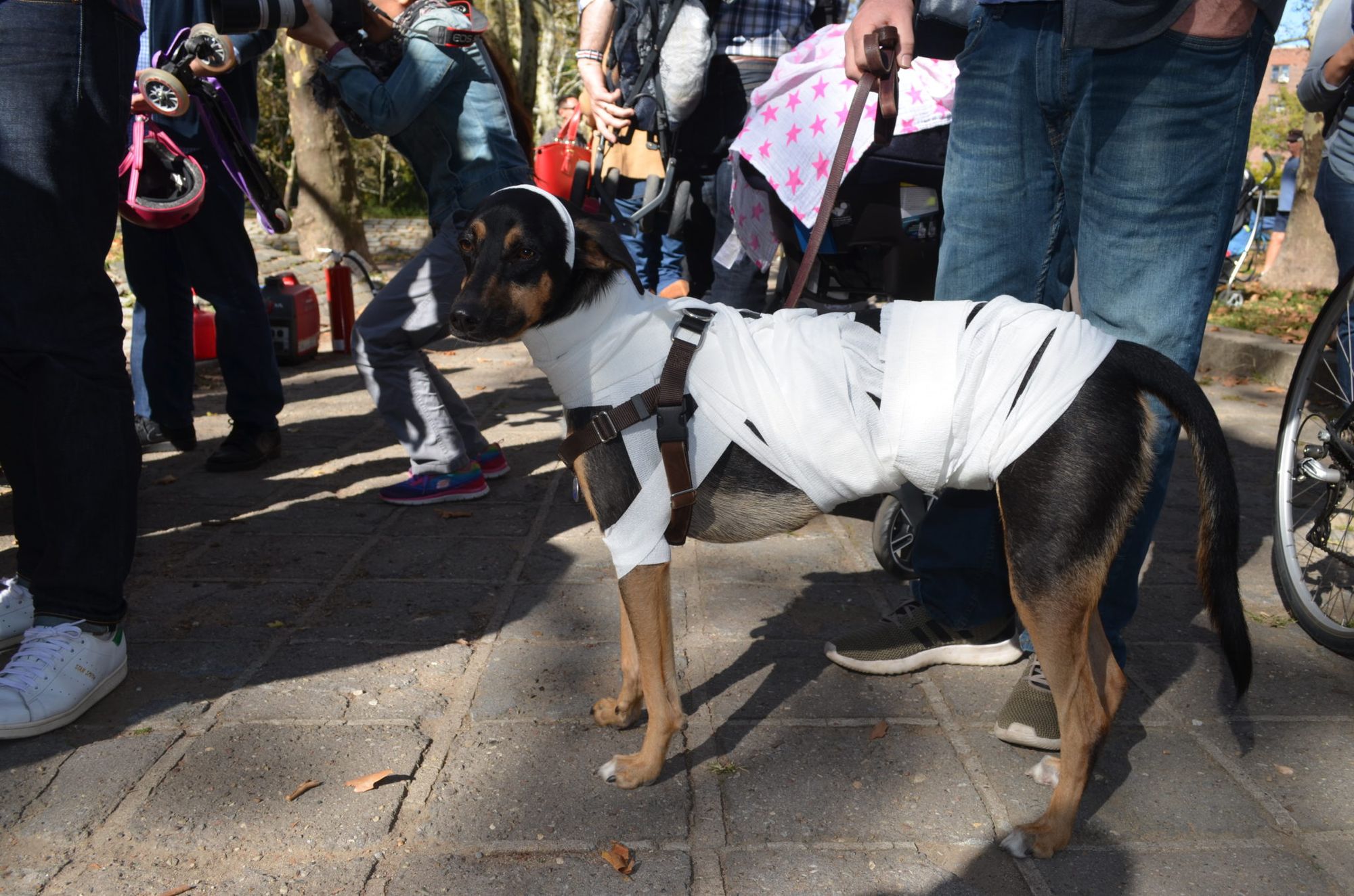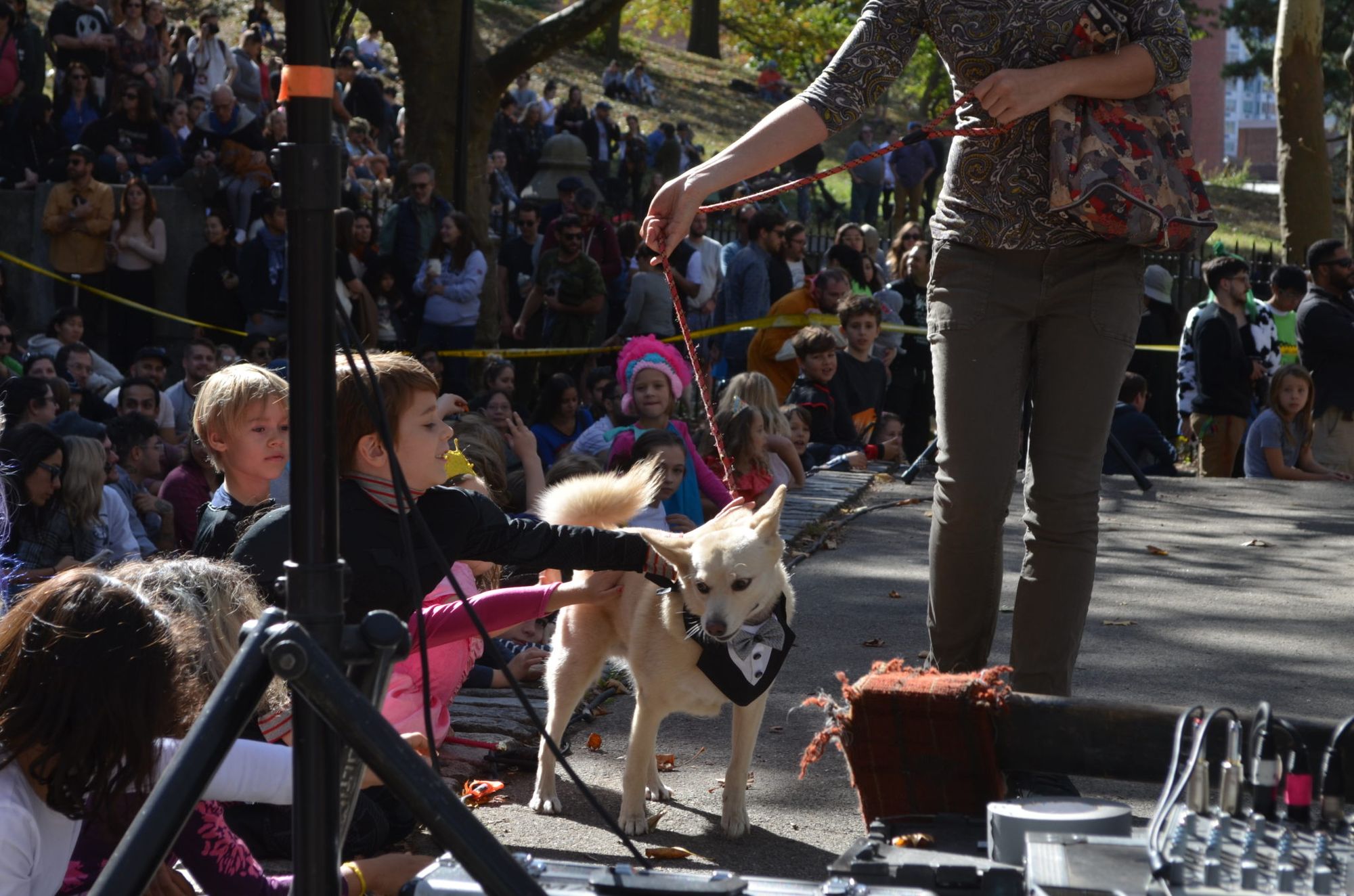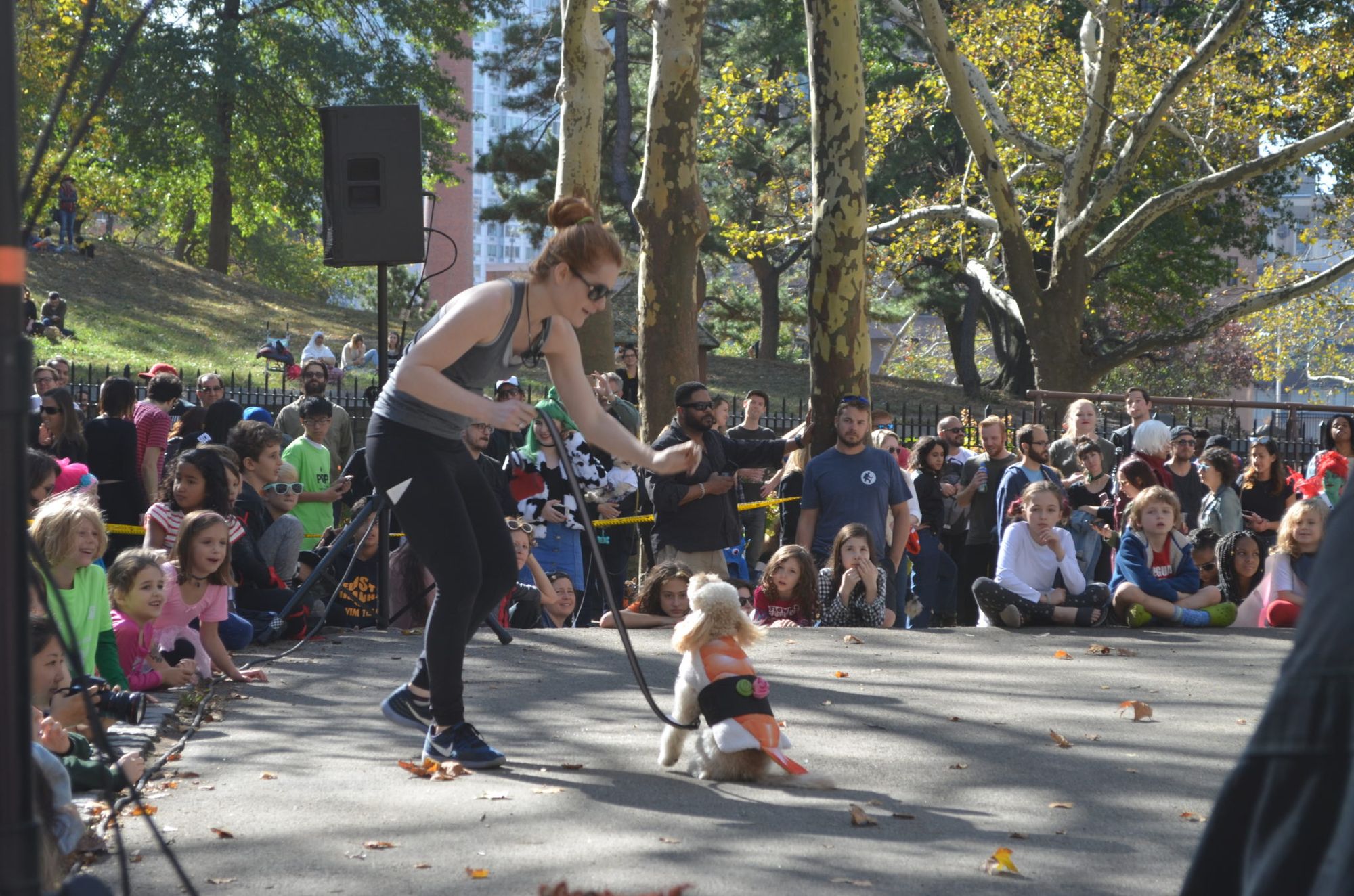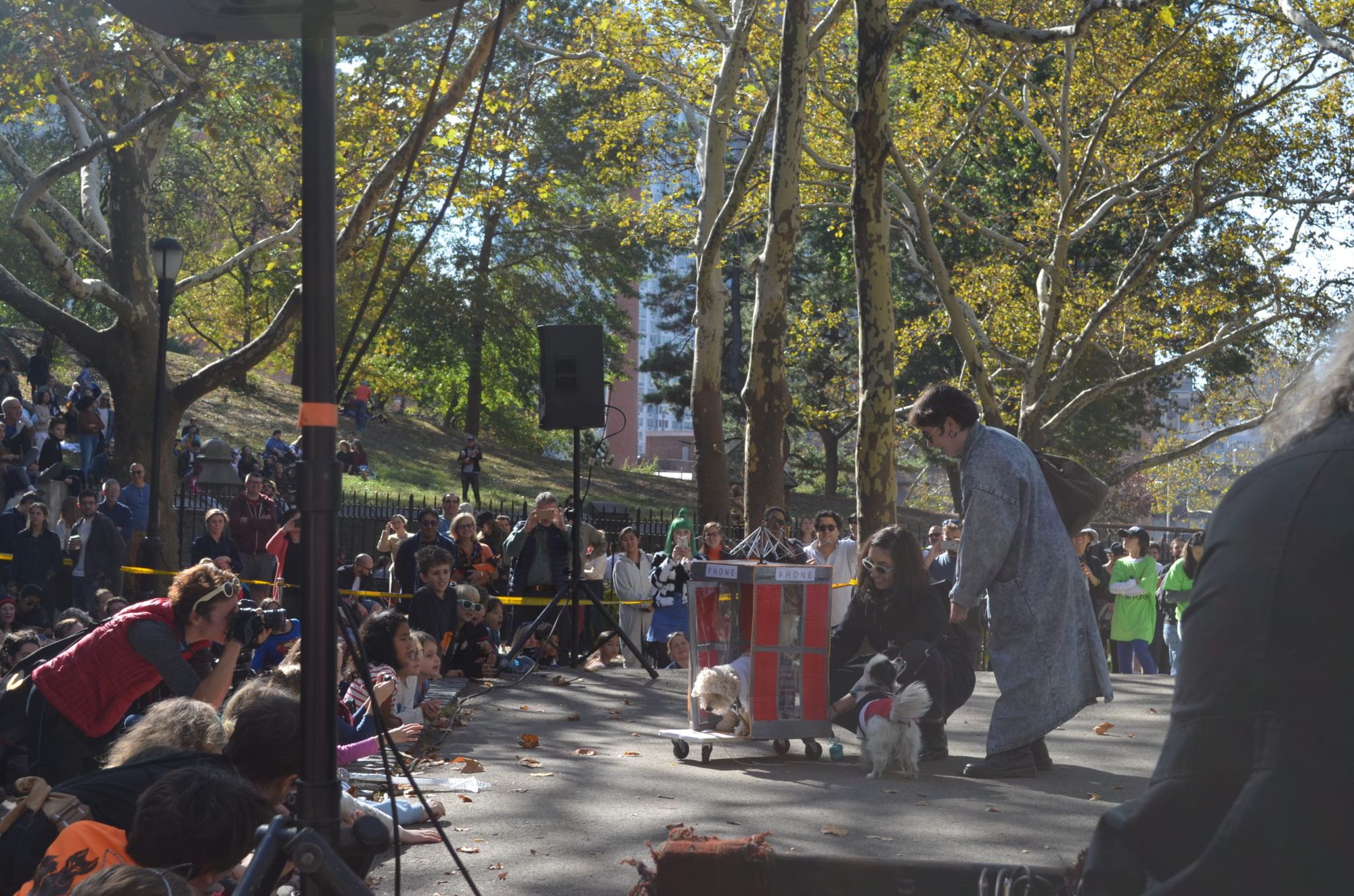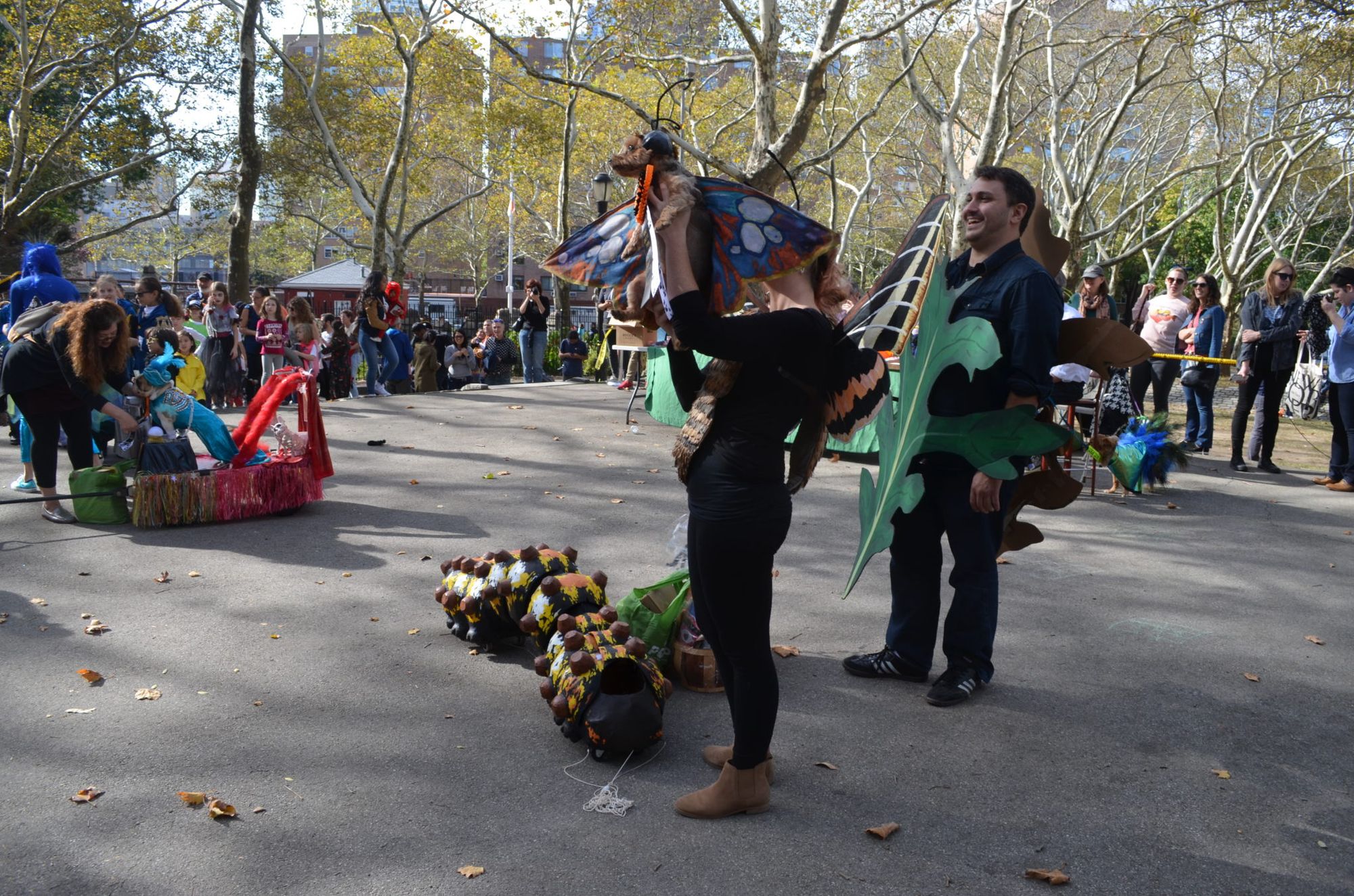 Started 19 years ago by Fort Greene resident Kath Hansen, who just wanted to dress her dog up for Halloween (starting with Cameron, then Bobby, and currently Stanley, a Tibetan Spaniel), the event grew exponentially over the years as more and more of Hansen's friends and neighbors wanted to get in on the doggy fun.
"It started very organically. Me and my friends just wanted to play dress up. You'd be surprised how many people want to dress up their dog," Hansen said following Saturday's competition. "It's fun. The park is a natural location. The Parks Department has been great.  It's just gotten bigger and bigger. The neighborhood is really creative."
Organizing the pup-ular annual event is "like another full-time job for me," Hansen, who works in marketing, adds, with months of planning and organizing leading up to the big show. And no matter how hard you try, sometimes there are some glitches you just can't avoid.
"It really sucks when it rains," she says. "One year it snowed. We had to move the event outside the park because they closed the park!"
Next year will be the 20th edition of the beloved Great PUPkin contest, and Hansen's last. "I'm going to retire after next year. I've done it for 20 years," she explains. "I'm happy to do it one more year. It will be fun for one more year and then I'll hand it off to someone else."
Emceed by the dapper Justine Keefe, a panel of judges selected the top ten dogs—no easy task! Pups four through ten won prize packages donated by local businesses filled with treats for the furry winners and their humans.
The top three winners then went through an audience vote to determine the top dog. The crowd enthusiastically cheered for The New & Improved Alexander Hamilton who won third place and The Paw Reader who took home second place, but the deafening applause for The Caterpup/Metamorphosis made it clear who the audience favorite was.
Fort Greene resident Carrie Bilbo and her ten-year-old Yorkshire Terrier Chester took home the top prize, an undulating caterpillar from which a winged Chester sprouts out! It took Bilbo only three weeks to create the winning costume—which should be no surprise since she's had practice. She and Chester won top prize last year too as llamas!
Congratulations to all the winners!
[Photos by Pamela Wong/BKLYNER]