The Gray Lady Heaps Some Love On Ditmas Park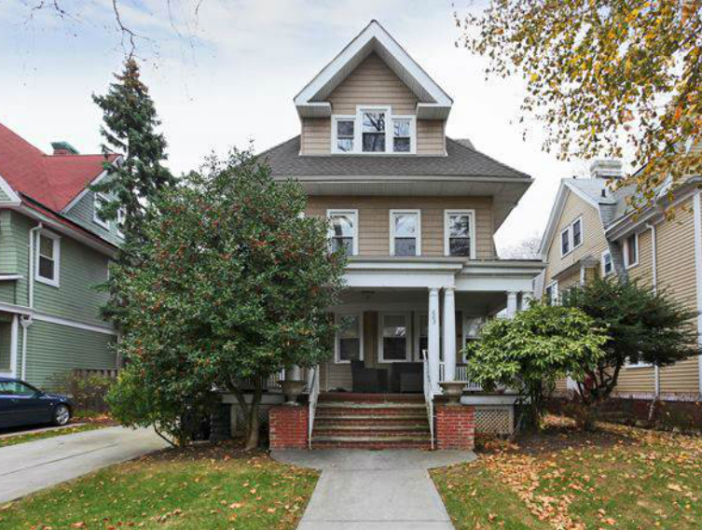 The Gray Lady heaped some love on our neighborhood this week, publishing a piece about Ditmas Park in their real estate section, which many of our neighbors excitedly passed on to us.
And while the "Ditmas Park for Front Porches" article (which was published online yesterday and will be in Sunday's "Living In" column in the real estate section) probably doesn't tell us anything we don't already know, it's a nice spread with many a pretty photo of our Victorian houses, front porches, Newkirk Plaza, and local businesses (including Stems, Lark Café, Ox Cart Tavern, and The Farm on Adderley).
The piece, which highlights the typical "Living In" column fodder (architecture, stores, what we pay for our homes, the schools, and so on), quickly launches into how welcoming our neighborhood feels:
Even on a gray winter day, the place exudes a warm, generous quality that feels startlingly un-New York. Wide, open porches that hug the fronts of some houses have rocking chairs. No doormen, fences or even "beware of dog" signs stand in the way.
C.J. Hughes, the journalist who penned the piece, also makes note of the recent crime in our area.
But in recent months, that open spirit has been tempered somewhat by brazen crimes in the vicinity, including holdups at nearby restaurants during business hours and the killing of a resident during a home invasion on Rugby Road.
Yet the big picture shows the crime rate continuing to drop in the area, which is sometimes lumped in with Flatbush. In the 70th Precinct, to which Ditmas Park belongs, there were 313 robberies in 2014 through the middle of December, versus 362 in 2013, the data show, and 883 in 2001.
"There has been a huge outcry about the crimes, as you can imagine," said Cindy Harden, a resident for two decades. "But I don't think it should be a cause for concern."
Did you read the Times article? If you had written the piece, what would you have included?