Gravesend's Galaxy Restaurant Wins Community Board Support For Liquor License After Four-Year Battle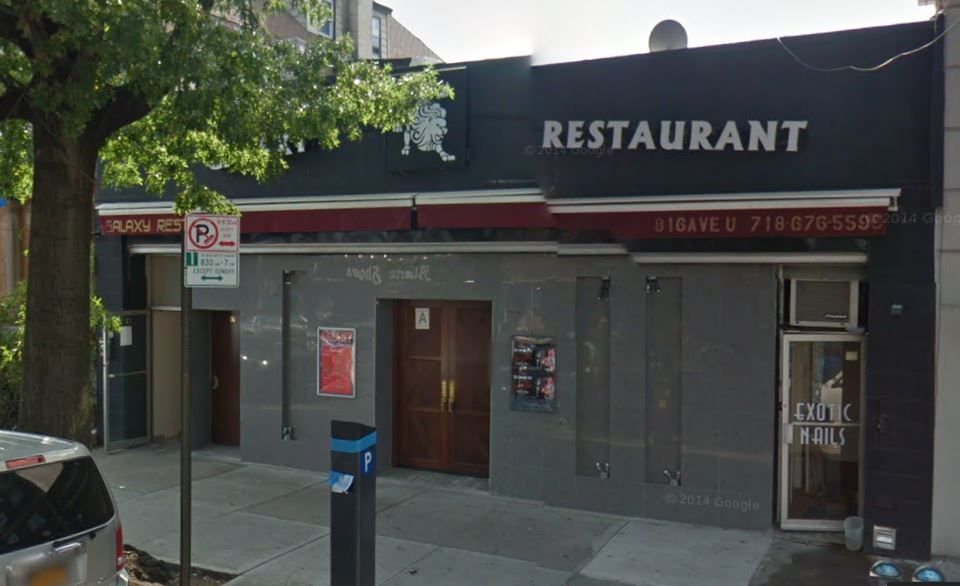 A Gravesend bar that once tried to sue Community Board 15 after the group opposed its liquor license application has now received a thumbs up from them, with boardmembers saying the bar-cum-restaurant has "paid the price."
The Board last week voted overwhelmingly to approve the application to serve wine and beer at Galaxy Restaurant at 816 Avenue U, ending a four-year battle to serve libations.
The application came up during the Board's March 24 meeting, and no representative for the business was in attendance. Chairperson Theresa Scavo noted that, though it was under the same ownership as during its contentious battle with the community in 2011 and 2012, it has continued to operate as a restaurant since then with no complaints from neighbors or the police.
"In light of the lack of a request for liquor, as well as beer or wine, it seems unlikely they'll be using this as a method of opening up a club," said boardmember Jay Lieberman when the application came up for discussion. "I don't think we necessarily have to have a problem with that, and they've been good for the three years it's been open … they've paid the price."
Boardmember Robert Gevertzman agreed, declaring "Let them have pleasure."
The proposal was voted on by a show of hands, with only one member opposed.
"A leopard never changes its spots," said boardmember Ira Tepper.
The discussion and vote, which lasted about three minutes, capped off the years long battle, which started when Pleasure Island, now known as Galaxy, was denied a liquor license by the State Liquor Authority in 2011 – and again by the Community Board in 2012 – after locals learned of plans to reactivate a bar that some said was a hotbed for underage drinking and rowdiness.
In September 2012, the business' owners Marat Zagorin and Mark Shteynshlyuger dispatched a process server to the group's monthly meeting, handing them papers for a $180 million lawsuit claiming neighbors were misled by numerous community leaders in a smear campaign orchestrated by Community Board 15 Chairperson Theresa Scavo, possibly for discriminatory reasons.
The business later dropped the lawsuit.
Shteynshlyuger told Sheepshead Bites he's glad the Board approved his application, but remains upset over the toll it has taken on his business.
"We're struggling for four years for nothing. It's just for nothing," he said, adding that he hopes it will help reinvigorate his business, which is struggling to keep its doors open. "Instead of people coming to us for lunch or dinner, they go somewhere else. We feel maybe this will give us some return."
On the allegations made four years ago, he's still beside himself.
"We put our heart in our restaurant, spent a lot of time, a lot of money and then suddenly we received some kind of petition nobody heard about until we went to the Liquor Authority. It was unexpected for us, like it was from the moon," Shteynshlyuger said.  "Across from us, a sports bar opened up with wine and beer license one month after ours was refused, so we felt that something was up … somebody wanted us out of business."
The Board's recommendation will be forwarded to the State Liquor Authority, which has final say on the application.