Gravesend Corner Co-Named In Honor Of Service-Driven Barbara Dattilo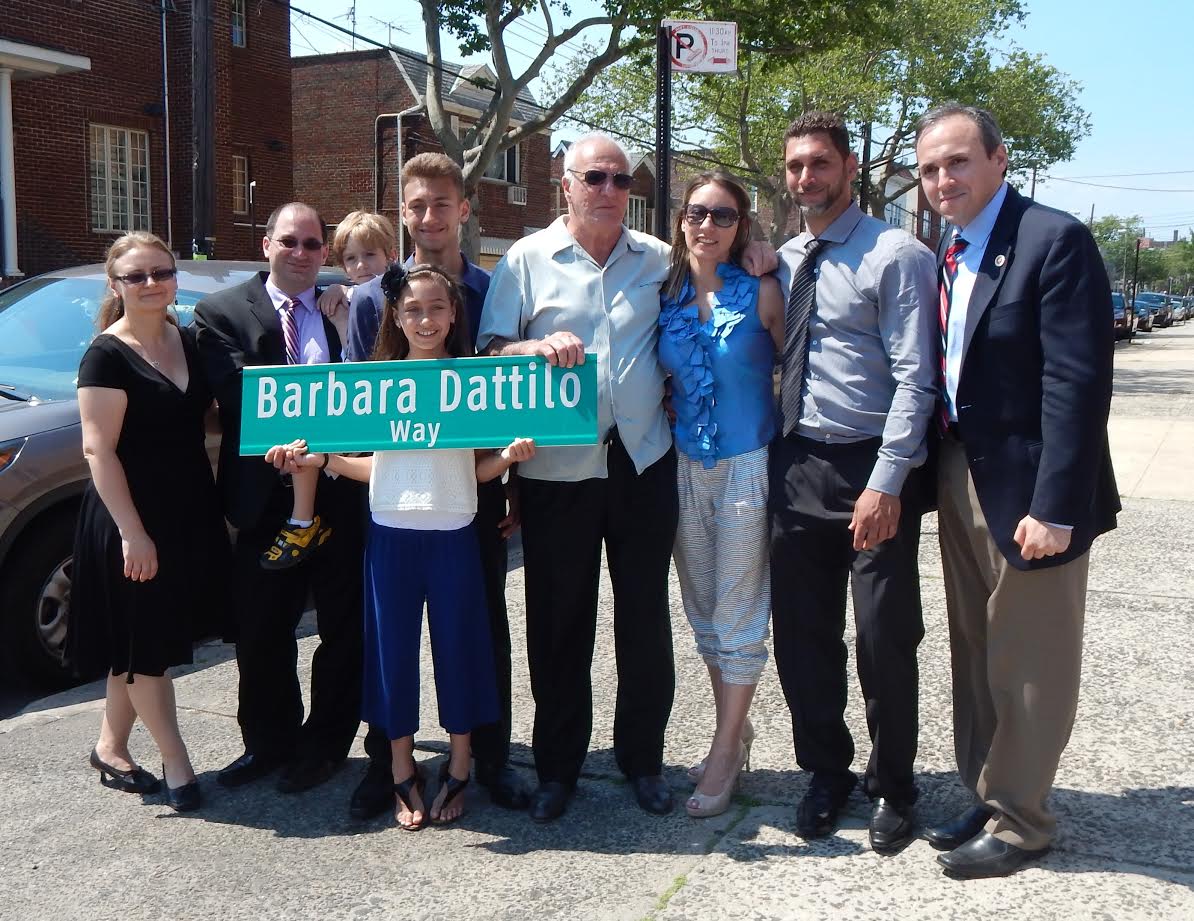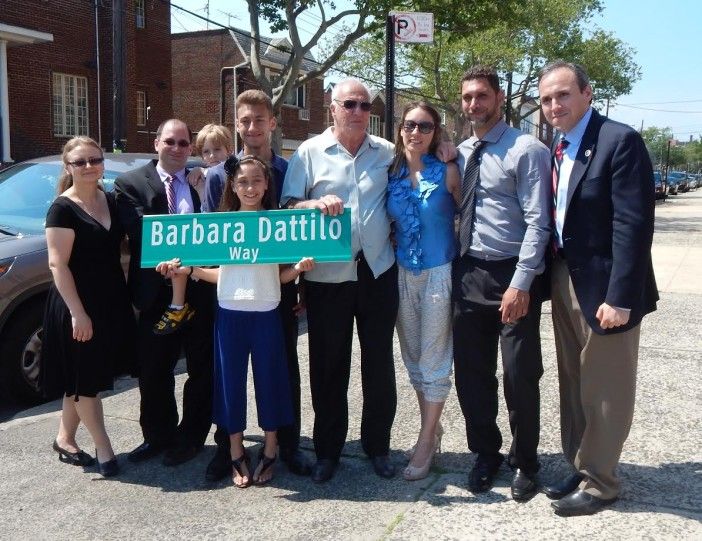 A community leader committed to serving area youth and the neighborhood was honored last Sunday, when Councilman Mark Treyger and the family joined together to co-name the corner of East 2nd Street and Avenue W in her memory.
Lifelong Gravesend resident Barbara Dattilo devoted years of her life to others through her service at Our Lady of Grace Church, founding its Youth Ministry program. She served hundreds of teens from across Southern Brooklyn, leading them in giving back to the community through service projects, and also providing guidance and counseling. She was known as a patient, understanding, compassionate advocate full of unconditional love.
Dattilo passed away on April 8, 2014, following a 15-year battle with breast cancer. She is survived by her husband Tony, sons Michael and John, and three grandchildren and leaves behind a legacy of assisting and inspiring countless community members.
"Barbara Dattilo was an incredible friend, neighbor and an inspiration to so many people across Gravesend and southern Brooklyn, so I am proud that the community was able to honor her legacy. She worked tirelessly and away from the spotlight to mentor our young adults and help them become productive and caring members of society," said Treyger. "There is no question that her efforts and commitment to the youth of Brooklyn will continue to be felt for years to come, especially through the great work of Teen Group. Barbara was a true leader who always put others ahead of herself, and her contributions will always be remembered by our community,"