Grand Central Oyster Bar Brooklyn Will Also Have A Fish Market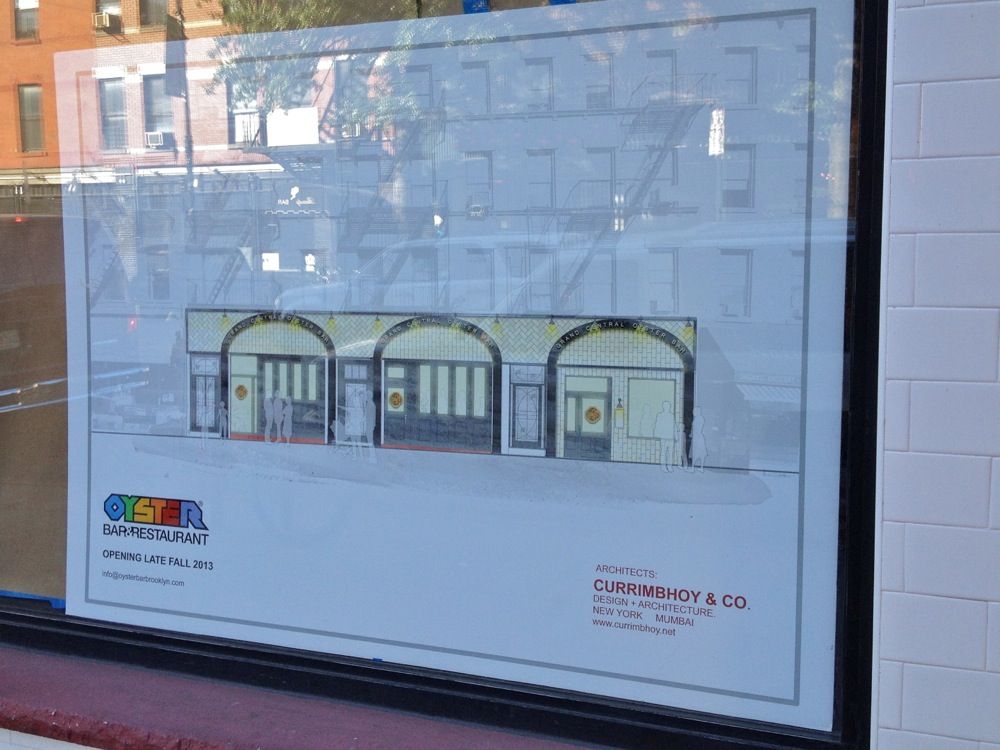 When the Grand Central Oyster Bar Brooklyn opens later this year in the giant old Fornino space at 254-256 5th Avenue, it will not just serve up shellfish and more to restaurant patrons, but it will have a dedicated retail fish market space as well. Grubstreet is reporting that they will sell "a variety of clams, oysters, mussels, and fresh fish."
UPDATE 12:55pm: The Oyster Bar sent us some additional tasty details. It will offer a selection of shellfish including oysters, mussels, and clams, seasonal specialties like stone crabs and bay scallops, plus there will be a lobster tank and a wide-variety of fresh fish, all delivered daily.
"All items on the menu will also be the product sold in our market," said Franchise owners Jonathan Young and Bruce Fox. "Our fresh seafood market will fill a void in the community."
What do you think — will you be glad to have another option, or is this too close to Ocean Fish Market and Park Slope Seafood on 7th Ave?