Grand Bazaar's Not So Grand Opening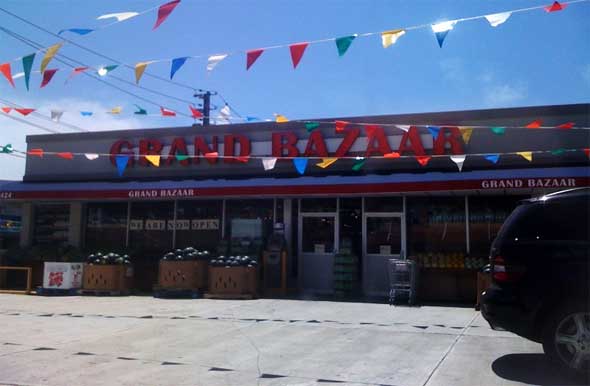 We've been watching this location at 2424 Coney Island Avenue for months, and what was previously a rundown nightclub is now Grand Bazaar. Although everything seemed ready to go back in January, when the owner said they'd have a soft opening in February, it finally opened this week. Their small parking lot looks like it can fit about eight cars with room for two to load groceries if no truck is offloading. There is even a small sitting area outside, but its lack of shade isn't so appealing in this weather.
Back when we first reported on Grand Bazaar, the owner told us there would be a grand opening about a month after its soft opening. And with a soft spot for celebrations with free food, we're hoping that's true. Stay tuned!