Graffiti, Garbage Return To Ave Y Underpass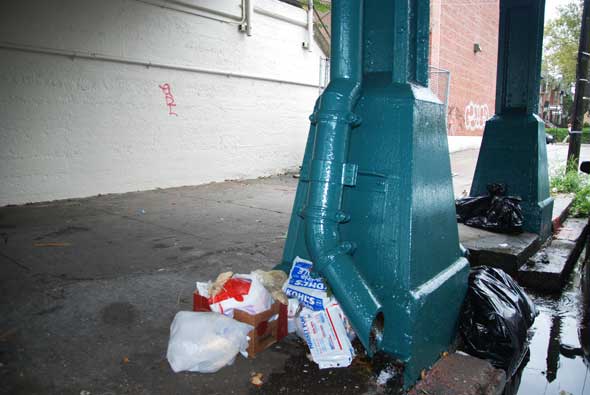 Boy, that was fast! Less than a week after renovations completed at the train overpass on Avenue Y between East 15th Street and East 16th Street, graffiti and garbage are already making a comeback.
City contractor put new layers of paint and removed garbage from the problematic underpass, finishing up work just as September rolled around. But, while renovations are still going on one block away on Avenue Z, vandals have already hit the Avenue Y site with numerous graffiti tags, and illegal dumpers jettisoned garbage along the curb.
The graffiti is only on the south side of the block so far, with at least three different taggers leaving their mark.
As one neighbor said, at least it compliments that MTA substation next door.