Gowanus Tree Network: Keeping Street Trees Healthy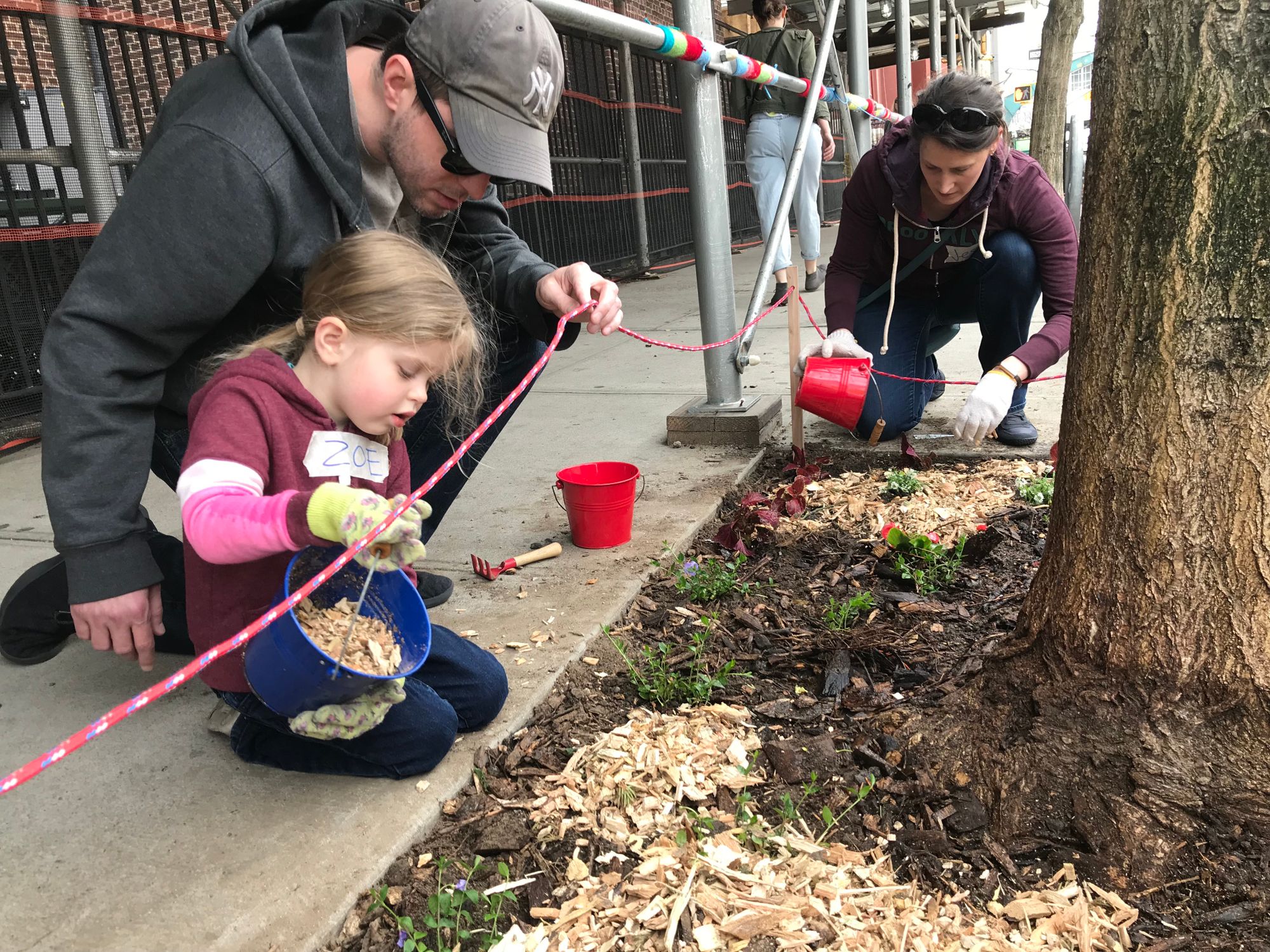 GOWANUS – This past Saturday The Nature Conservancy and the Gowanus Canal Conservancy kicked off the Gowanus Tree Network, a joint initiative teaching locals how to care for the street trees surrounding the Gowanus Canal.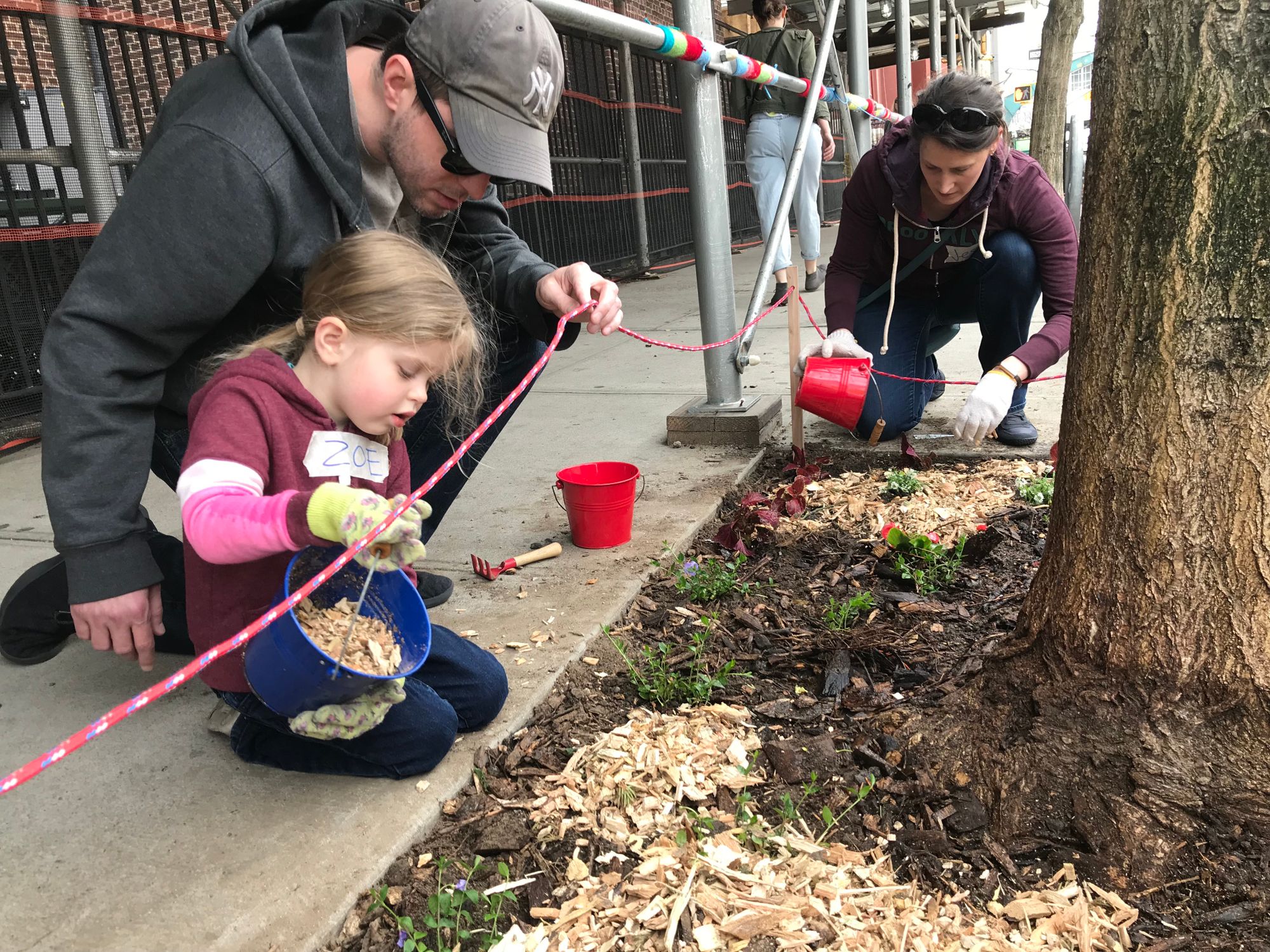 "New Yorkers rely on nearly seven hundred thousand street trees for cleaner water in their harbor, clearer air in their communities, and cooler buildings and streets in the summer," Philip Silva, Managing Scientist of The Nature Conservancy's New York City Program, said in a release announcing the initiative. "Those same street trees rely on New Yorkers like the members of the Gowanus Tree Network to keep them alive and healthy."
The program brings together Gowanus neighbors from four blocks located on the eastern side of the Canal to collaborate on various street tree care initiatives throughout the summer. The Gowanus Tree Ambassadors will work together mulching and cultivating soil in tree beds; planting native and adapted plants to improve soil health; watering young trees; installing protective tree guards; and expanding select tree beds to make room for trees to grow.
Ten Gowanus Tree Ambassadors were recently trained and licensed as Citizen Pruners by Trees New York, learning how to properly care for the trees on each of their blocks. Healthy street trees help to reduce street flooding and the negative impacts of stormwater on local waterways, improve air quality, lower temperatures during the summer months, and beautify the neighborhood.
Street trees are beneficial to all New Yorkers but are especially needed in flood-prone Gowanus where 377 million gallons of combined sewage overflow (a mix of stormwater and raw sewage) are released into the Gowanus Canal annually, according to The Nature Conservancy.
According to a 2017 study conducted by The Gowanus Canal Conservancy and the non-profit urban forestry consulting organization, TreeKIT, it was discovered that the 3,000 trees growing within three or four blocks of the Gowanus Canal generate approximately $360,000 in environmental services each year, including:
$142,455 of energy savings from a reduction in the use of air conditioning
$28,680 in stormwater capture and sewage overflow prevention
$23,652 in air quality improvements
$3,141 in emission prevention.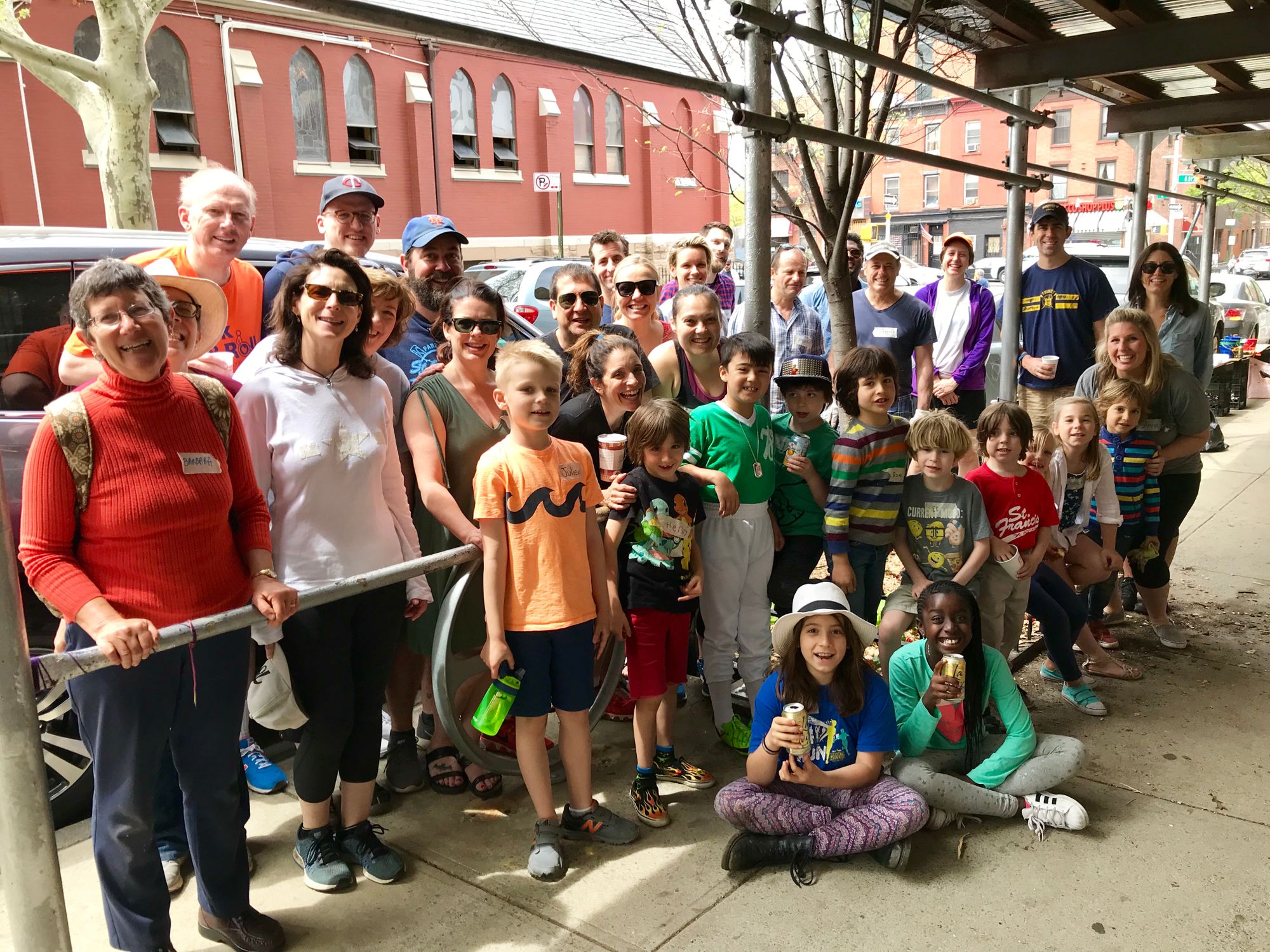 The program kicked off on May 5 with a tree bed stewardship event held at PS 118 (4th Avenue between 7th & 8th Streets) on one of the blocks in the Gowanus Tree Network. Members worked with the school community to improve the soil in tree beds surrounding the school, plant ornamental plants, and more.
To learn more about the Gowanus Tree Network, and to volunteer, go to gowanuscanalconservancy.org.