Governor Puts $5 Million Toward Making Atlantic Avenue Safer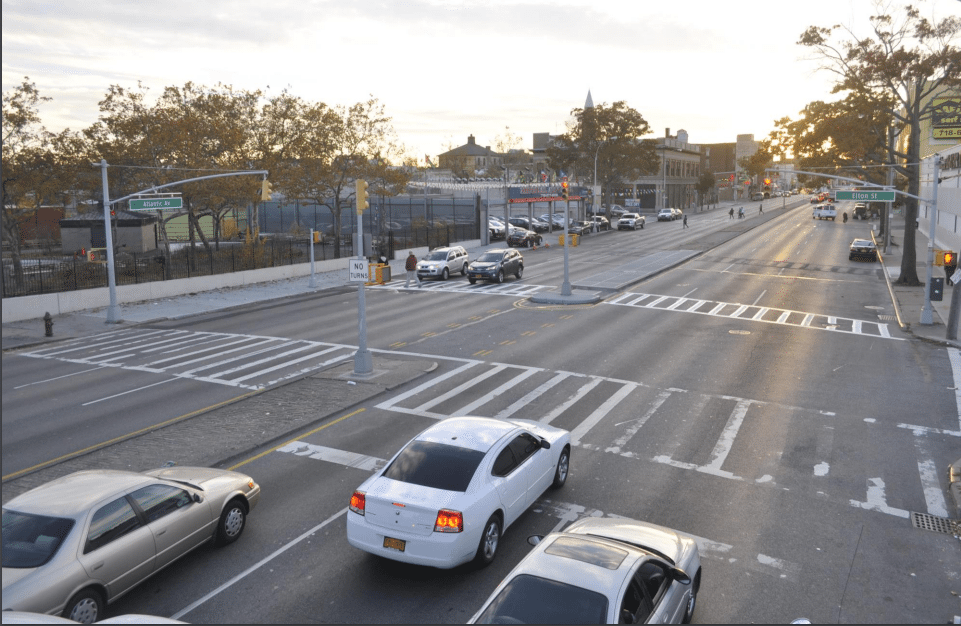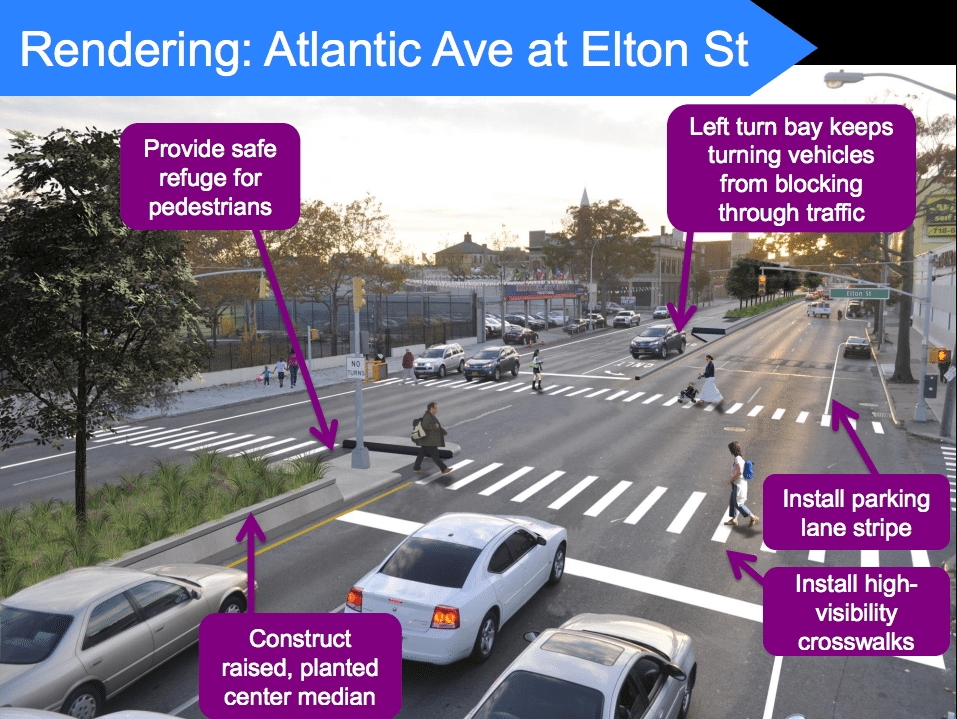 Governor Andrew Cuomo announced last week that he will award $112.2 million to 81 projects that support bicycle and pedestrian safety enhancements and improve air quality across New York State.
This is exciting news for Brooklyn because the borough received a nice piece of the pie—out of the $16.1 million awarded to New York City, $5,000,000 will go toward improvements for pedestrians, bicyclists and transit users along Atlantic Avenue and another $5,000,000 will fund Phase II of the reconstruction of Tillary and Adams Streets.
The 81 projects were selected through a competitive proposal process, with the winners offering ways to promote walking and bicycling, improve air quality, expand public transportation access, and boost tourism.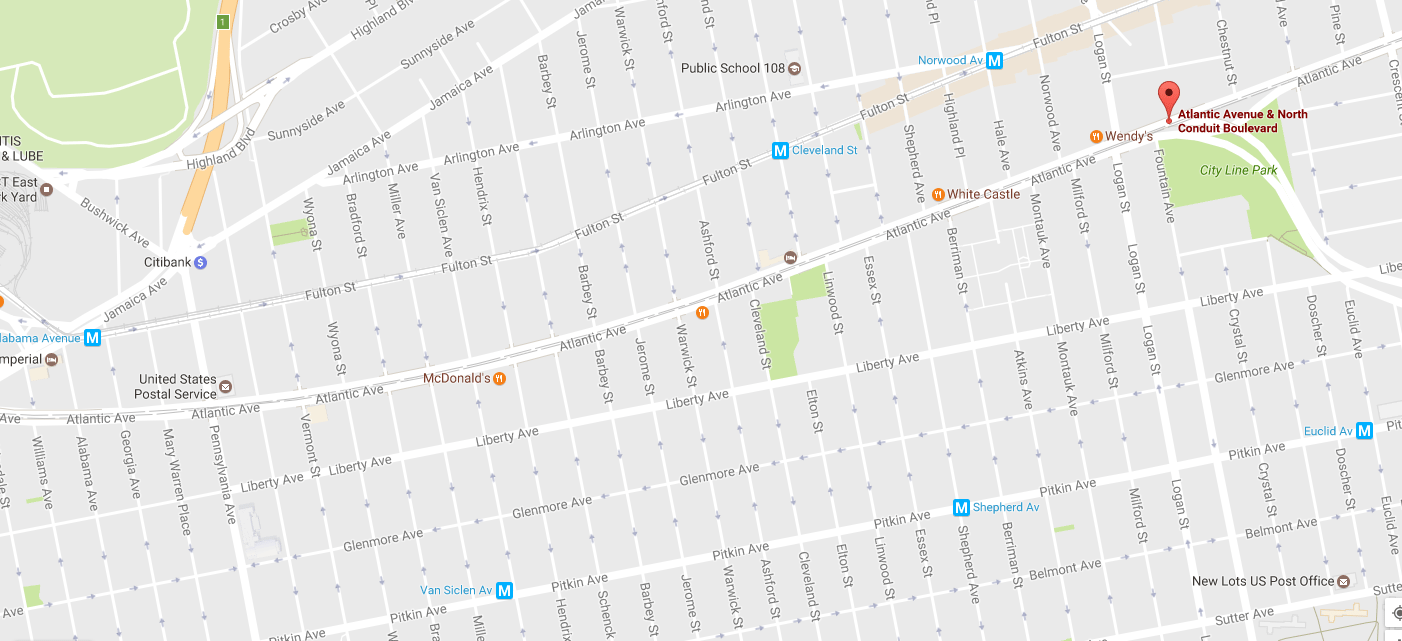 A representative for NYC Department of Transportation provided BKLYNER a copy of the 2015 proposal entitled Atlantic Avenue Capital Project: Vision Zero Great Streets that illustrates some of the enhancements that are planned along the ten-plus miles of Atlantic Avenue.
As part of Mayor Bill de Blasio's Vision Zero initiative to drastically cut the number of traffic fatalities and accidents across the city, Phase I of the DOT proposal focuses on Atlantic Avenue from North Conduit Avenue to Georgia Avenue in East New York.
According to DOT, this stretch of Atlantic Avenue saw three fatalities (two pedestrians, one vehicular occupant) between 2009-2013 and almost 1,000 injuries along this corridor during those five years. Speeding, long crossing distances for pedestrians, and poor traffic flow are blamed for these statistics.
The proposed safety and design improvements include left turn bays, left turn bans, curb extensions, mid-block crossing options, the installation of raised, planted center medians, upgrading street markings, and raising the LIRR vents.
Phase II of this project will see enhancements westward to Rockaway Boulevard.
BKLYNER will update when additional plans are announced for the Atlantic Avenue corridor following Cuomo's announcement to help fund the enhancements.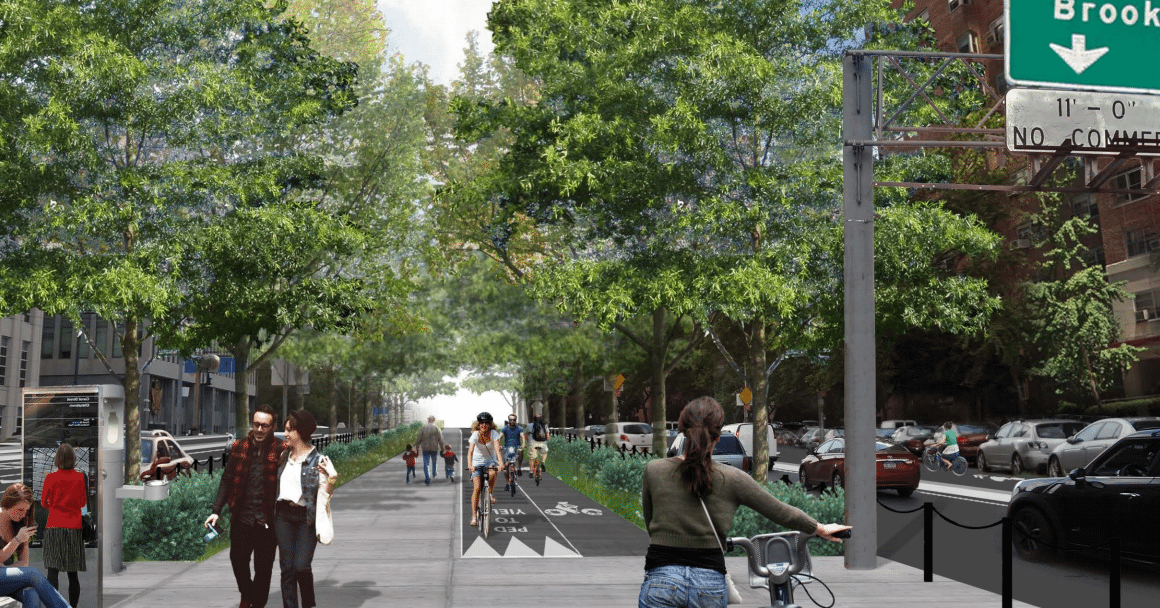 The Tillary and Adams Streets Reconstruction Project includes traffic safety and landscape improvements on the gateway to the Brooklyn Bridge—along Tillary Street from Cadman Plaza West to Prince Street (and Cadman Plaza East from Red Cross Place to Tillary), and along Adams Street from Red Cross Place to Tech Place.
Construction on this project began in 2015 and includes a new two-way raised protected bikeway, a shared bicycle and pedestrian path, wider sidewalks, landscaped medians, and a new plaza where bicyclists and pedestrians can gather.
For drivers, enhancements include better lane alignment, clearer lane markings, and an "increased flexibility approaching the Brooklyn Bridge."