Gov. Cuomo Buries Plastic Bag Fee, Calling It 'Deeply Flawed'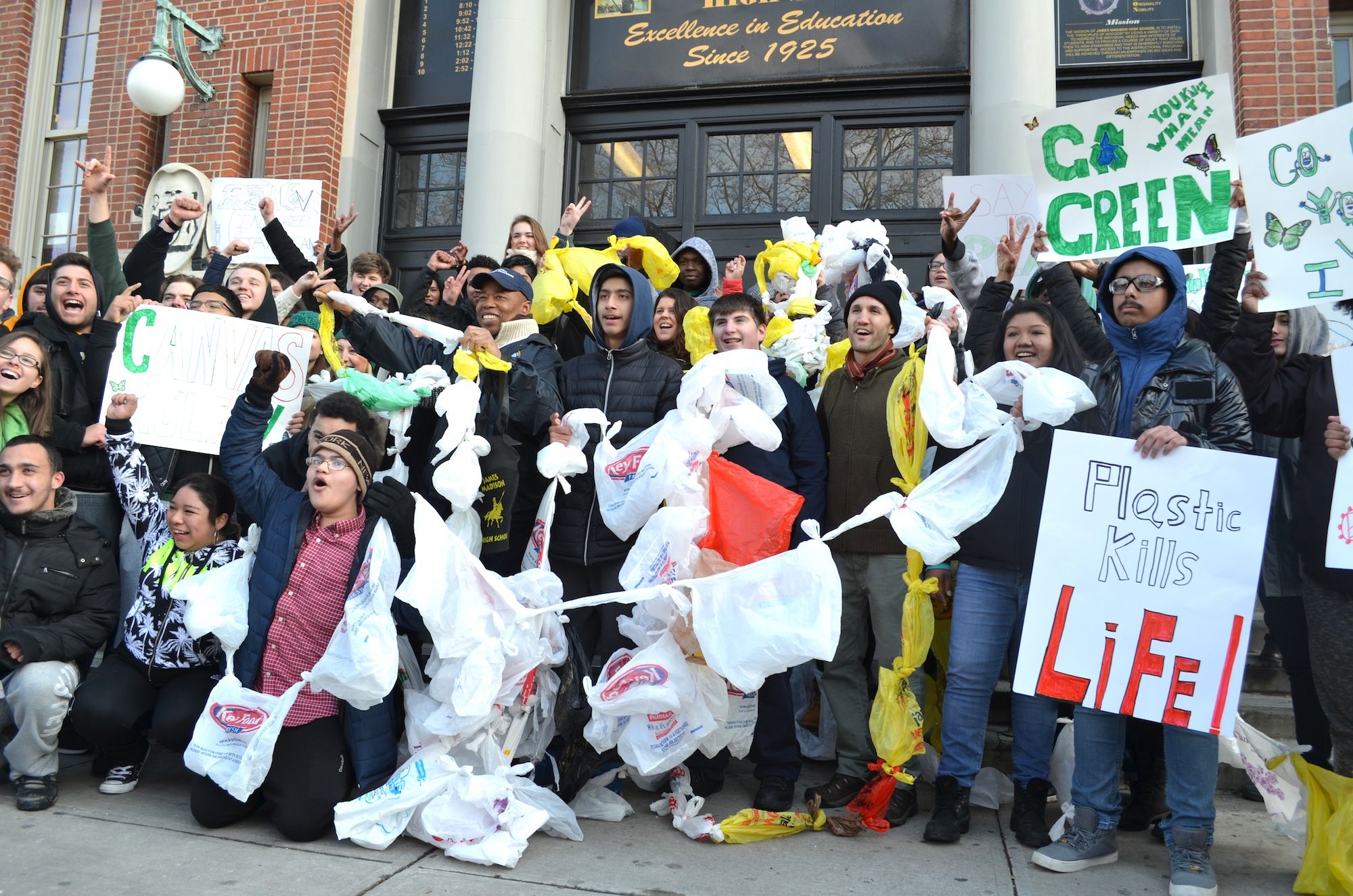 Yesterday, Governor Andrew Cuomo signed a moratorium on the controversial plastic bag fee set to begin today, effectively killing the bill after a long battle in the State legislature.
The governor called the bill "deeply flawed" in a statement released on Tuesday, citing the "$100 million per year windfall to merchants" it would provide by funneling the five cent fee into their pockets.
Some critics questioned the timing of the Governor's statement, which was released late on January 14 — just as the Legislature left for a two-week break.
The 5 cent plastic bag fee, a bill that was passed by City Council last year, was intended to rein in the ubiquitous use of shopping bags that pile up in landfills at a rate of 1,700 tons per week, and cost the city $12.5 million annually, according to the NYC Department of Sanitation.
But since the bill passed last May, State lawmakers have pushed to impose a moratorium on the local law. Last week, both the Senate and Assembly voted to halt the fee.
Assemblymember Steven Cymbrowitz, who's been outspoken against the fee and co-sponsored the moratorium bill, celebrated the Governor's decision.
"While no one disputes the importance of dealing with the environmental impacts of plastic bags and other non-recyclable trash, nickel-and-diming New York City residents to the tune of $100 million a year was not the answer," said Assemblymember Cymbrowitz.
Environmental advocate groups and the bill's supporters, though disappointed, vowed to continue the fight to reduce the city's waste.
"We fought plastic bags, and for now, plastic bags won," said City Council Members Brad Lander and Margaret Chin in a joint statement.
"Despite this loss, we are proud of the coalition we have built, which took the issue of plastic solid waste…trucked through our neighborhoods to landfills, polluting our trees, parks, and oceans along the way — and raised it to the very highest levels of New York State government," wrote Lander and Chin.
"Someday, not soon enough, but someday, we will win action to get rid of them," they concluded.
And Cuomo also isn't ready to bury the issue six feet under. The Governor is implementing a statewide task force to address what he calls "the plastic bag problem", concluding the year with a report and proposed legislation — presumably replacing the City Council's plastic bag fee.