Goodbye, Lone Shoe & Watch Repair On Cortelyou Road; Hello, Condos?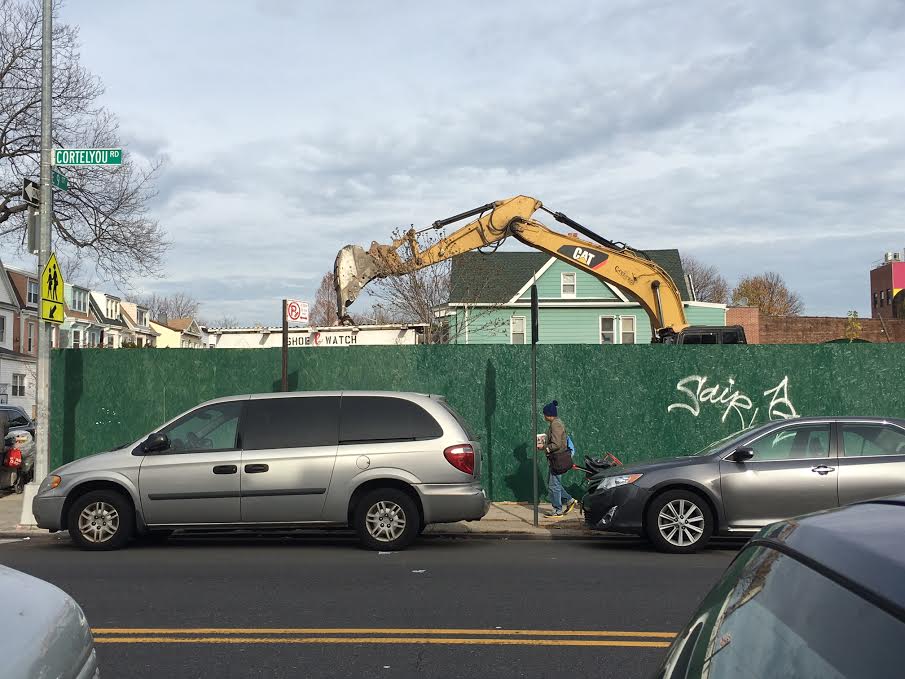 Demolition has started this week on the single-story stucco shed at the corner of Cortelyou Road and East 9th Street, a relic of "Eddy's shoemaker" & watch repair shop.
The stone hut was built as a 5-car garage in 1923, and morphed into a "refreshment stand" in 1949, according to records. The shop, however, appeared closed and boarded up.
In its place, three buildings may rise — a Brooklyn-based property owner filed applications in March to build three, three-story buildings at 903-909 Cortelyou Road in Kensington, reports YIMBY.
The three buildings would be around 4,500 square foot each, adding eight full-floor apartments to the neighborhood. Their size makes them likely to be condos, according to YIMBY.
Khalid Pervez Heera is the owner on record, who bought the property in 2011 for $995,000, according to PropertyShark.
We couldn't find any big openings in the green construction fence, but one trip around the perimeter did reveal a crack: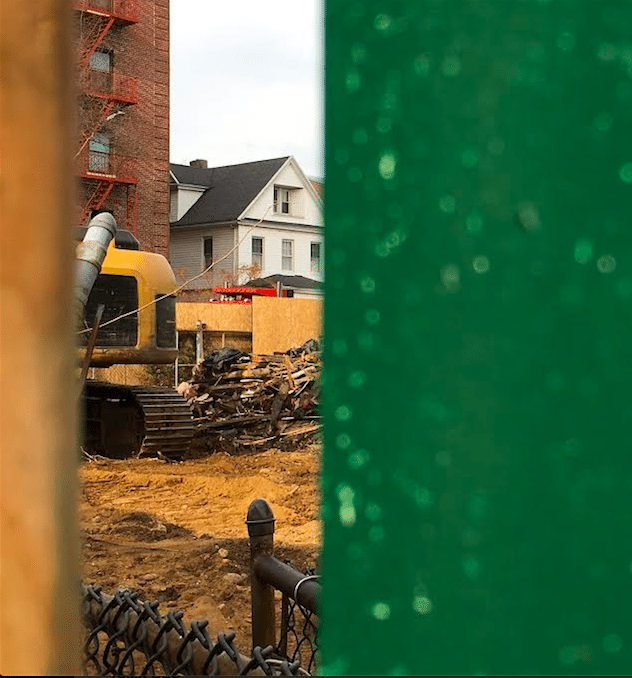 Readers, does anyone know any more history about the watch & shoe repair building? Any patrons that have stories to share? Let us know at editor@ditmasparkcorner.com, or leave comments below.