Goodbye "Sheepshead Bay High School," Hello "Academy of Career Exploration of Sheepshead Bay"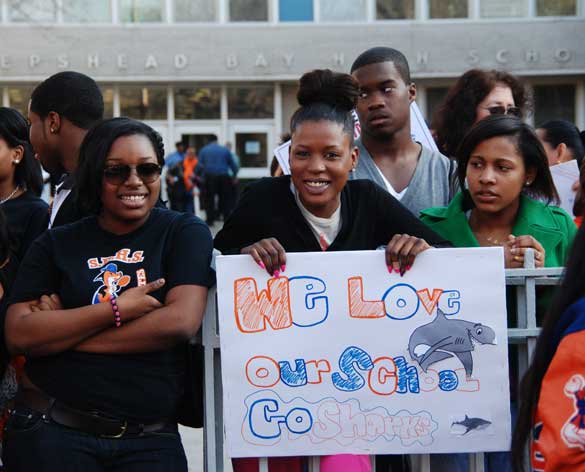 After deciding last month to shutter Sheepshead Bay High School, as well as 23 other high schools, the Department of Education chose a name this week for the new school in the old building: Academy of Career Exploration of Sheepshead Bay.
John Dewey High School – also slated for closure – will be renamed Shorefront High School of Arts and Sciences at John Dewey Campus.
Both schools will close doors in June as part of a federal "turnaround model" – which requires firing at least half the staff. The plan has spurred condemnation from parents, teachers and students as we've previously reported.
The schools will reopen under the new names in September, flooded with as much as $1.5 million each in federal funds to get the schools back on track.
We didn't think the DOE could make it any more difficult to report on school issues, but, alas, they found a way to nearly double the number of characters to type. That's city efficiency at its very best!
Regardless, we think it'll be known colloquially as Sheepshead Bay High School and John Dewey High School for years to come. What do you think?