Good Weather, Better Concert At East Fourth Street Garden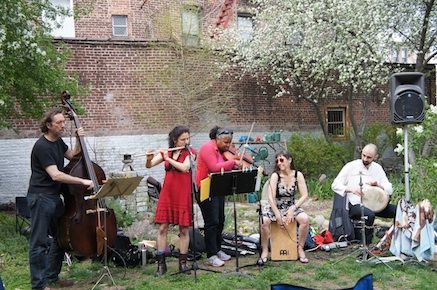 The weather cooperated, the East Fourth Street Community Garden sparkled, and the music hit all the cultural high notes at this past Saturday's spring concert. Two hours into music-making, the bassists and saxophone players were jamming with vocalists, a flautist, the oud player and violinist, percussionists, and the keyboard player. Close to 100 people dropped by to enjoy it. All told, a lovely Saturday afternoon.
Another concert's coming, so check back for the date.
Photos by Marisel Bernal-Epstein