Golden Switches Stance On Livery Cab Street Hails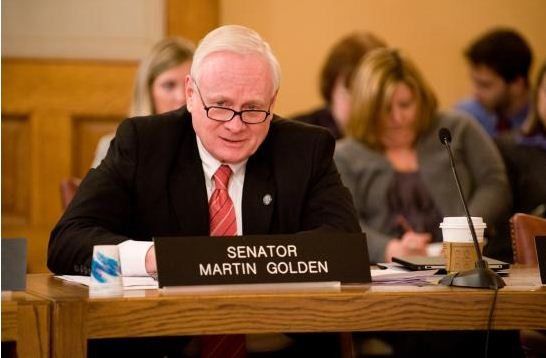 State Senator Marty Golden is taking back his initial support of the proposed bill that would allow livery cab to pick up street hails in areas outside of downtown and midtown Manhattan.
The plan is to issue permits to about 30,000 specially-marked livery cars to accept hailing pedestrians from Upper Manhattan and the other boroughs. The new class of taxis will include metered fares and credit card payments.
Golden was an original sponsor for the proposed bill, but now claims he didn't "understand the repercussions" and that the amount of proposed livery permits is too high, according to Transportation Nation.
Many yellow cab drivers are complaining that by allowing the livery cabs to accept hails from pedestrians, the value of their medallions would decrease. Though the city sells them for roughly $650,000, the private trade of them has become a lucrative side business – at least one medallion netted more than $1 million earlier this year.
Meanwhile, existing livery cab companies also have their doubts, saying these permits will hurt their code of business.
Governor Andrew Cuomo has mentioned that he will try to revise the plan, but hasn't said what will happen. If he doesn't sign the bill by December 31, it will be no more.