Golden Snubs Health Care Rally Outside His Office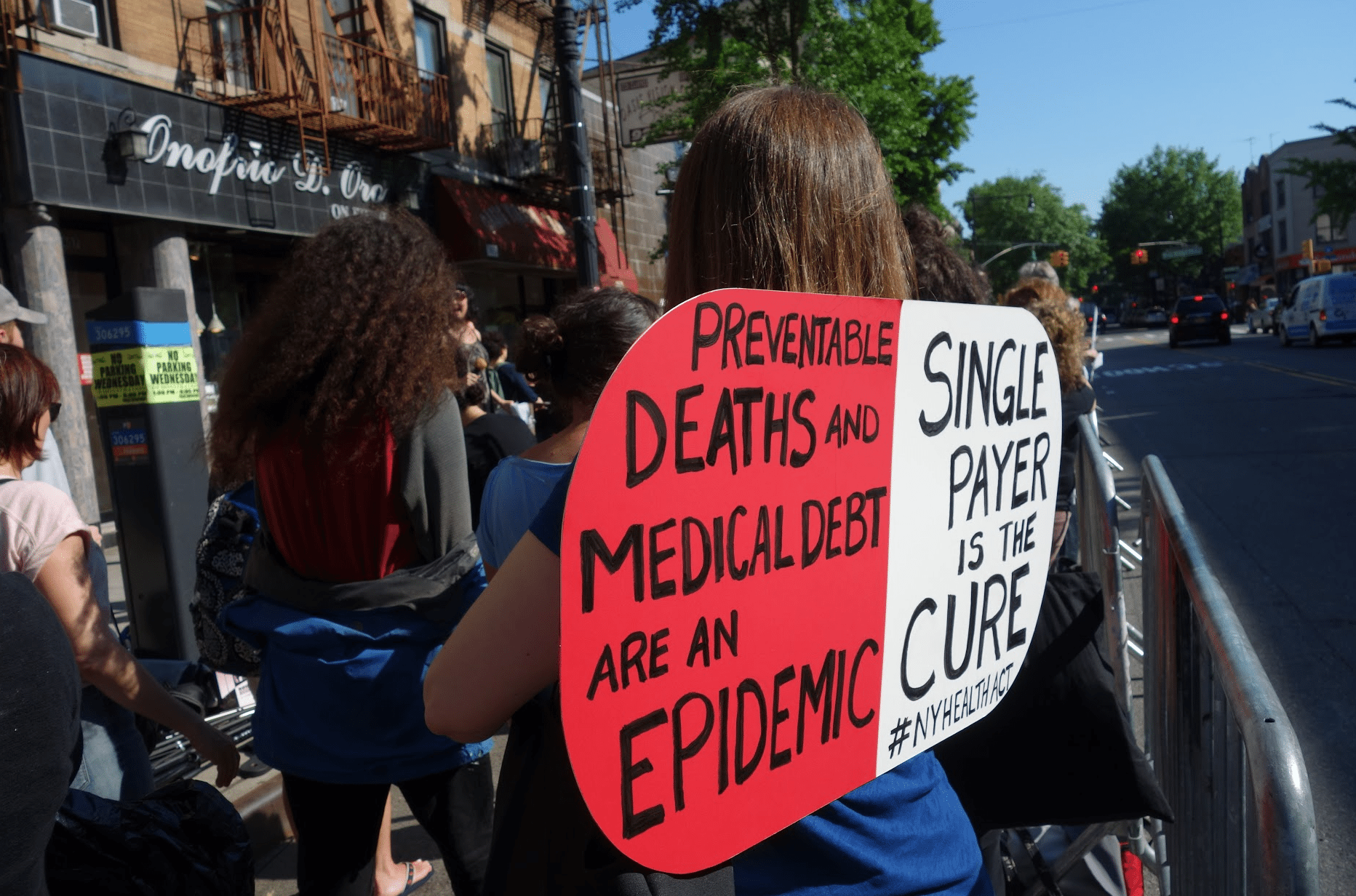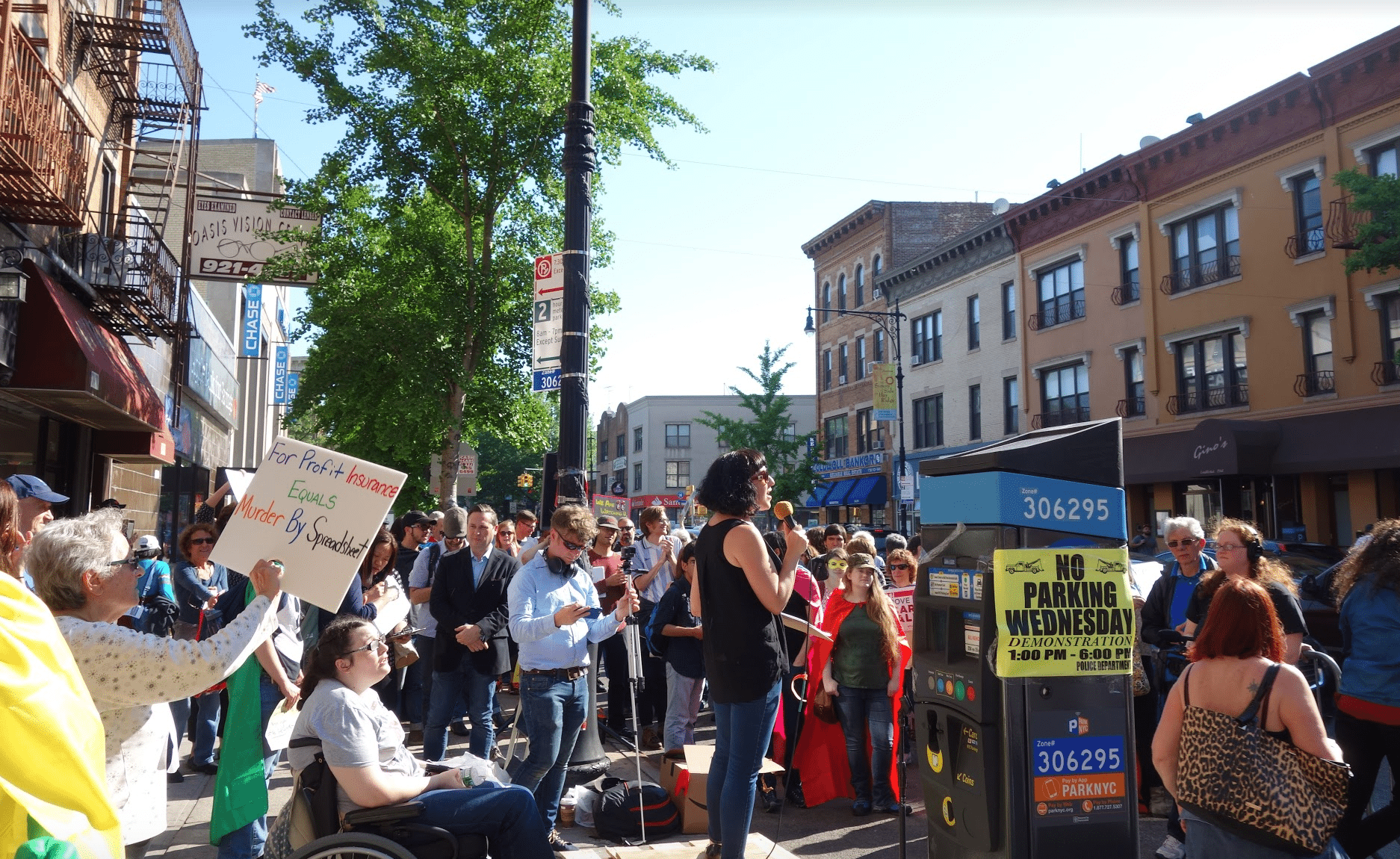 The rally in outside State Senator Marty Golden's Bay Ridge office yesterday afternoon gathered about 150 people at its peak. People present were largely from the State Senator's district, and were hoping to have their voices heard. It was quite the sight, and the Senator missed it.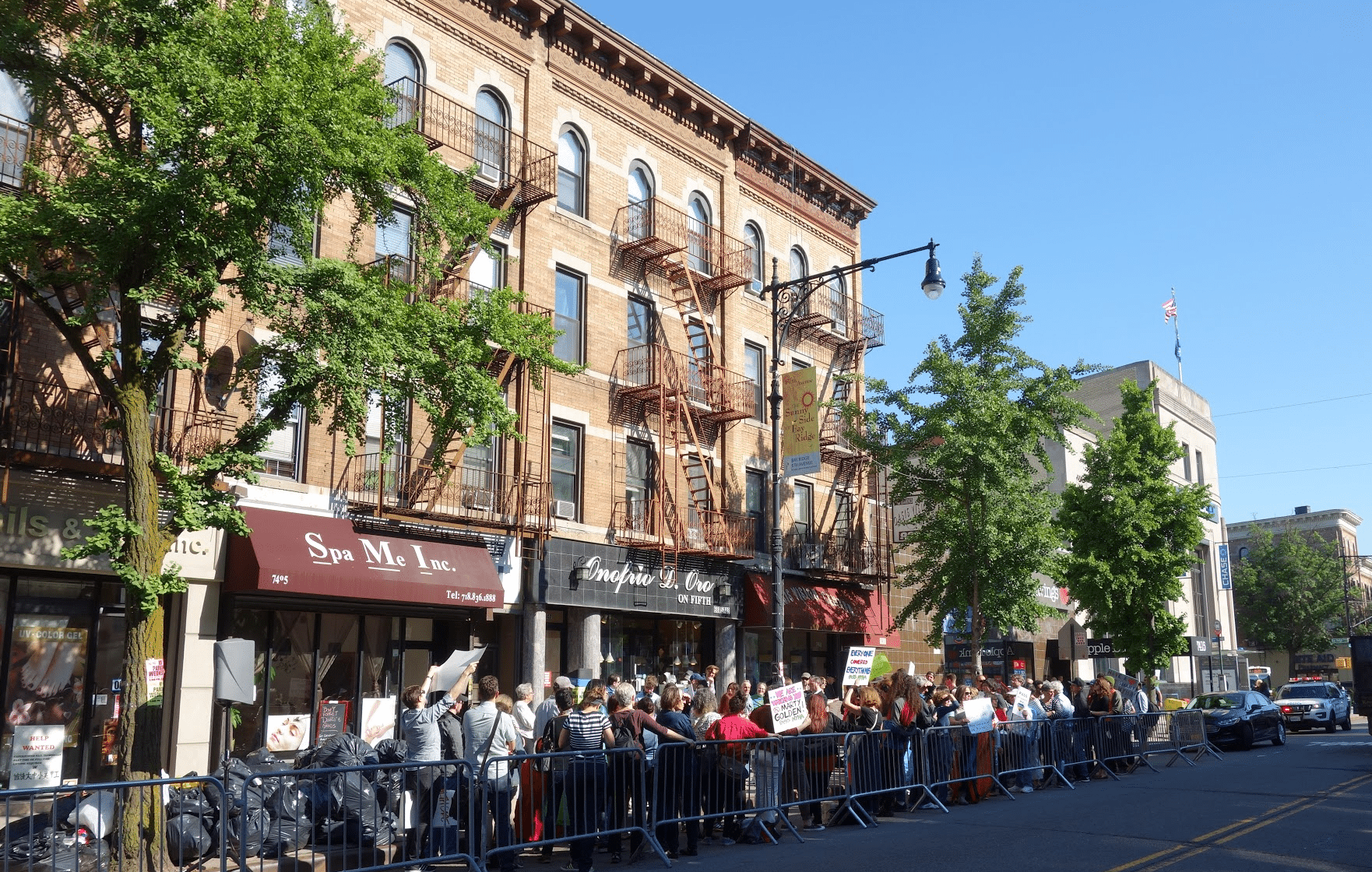 The 68th precinct had thoughtfully cordoned off the parking lane across the street from Senator's Office, the sunny side. Right next to giant stinking piles of garbage, still waiting to be picked up.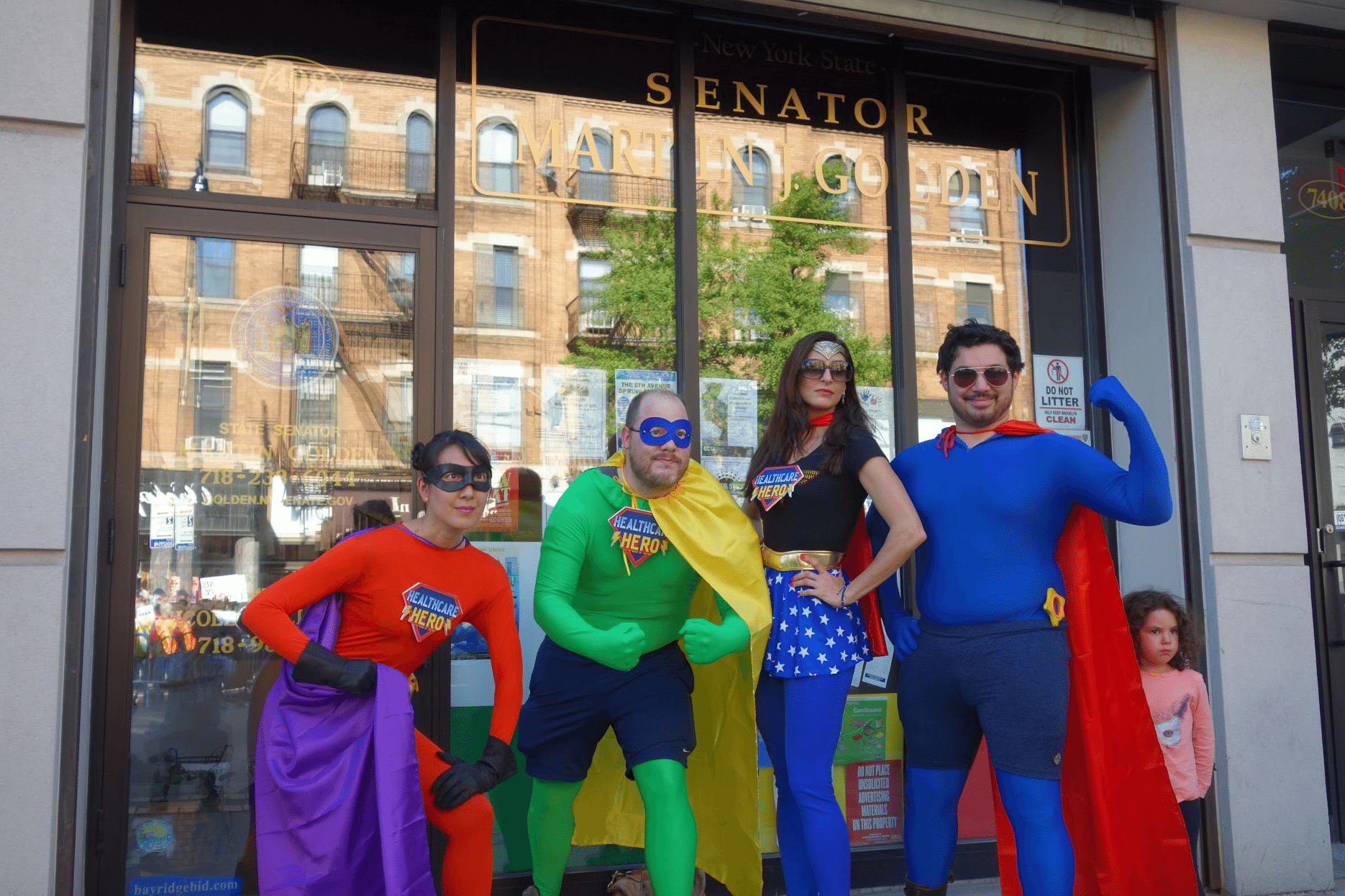 These "Heathcare Superheroes" delivered the over 1500 petitions from Marty Golden's constituents asking him to help get the NY Health Act (S4840) to a vote on the senate floor. It is currently at the Health Committee which Golden is a member of – they are hoping he will be their Healthcare Hero.
Petitions were delivered soon after the rally started, as Golden's staff were in a hurry to close the doors early, and be gone by 5pm.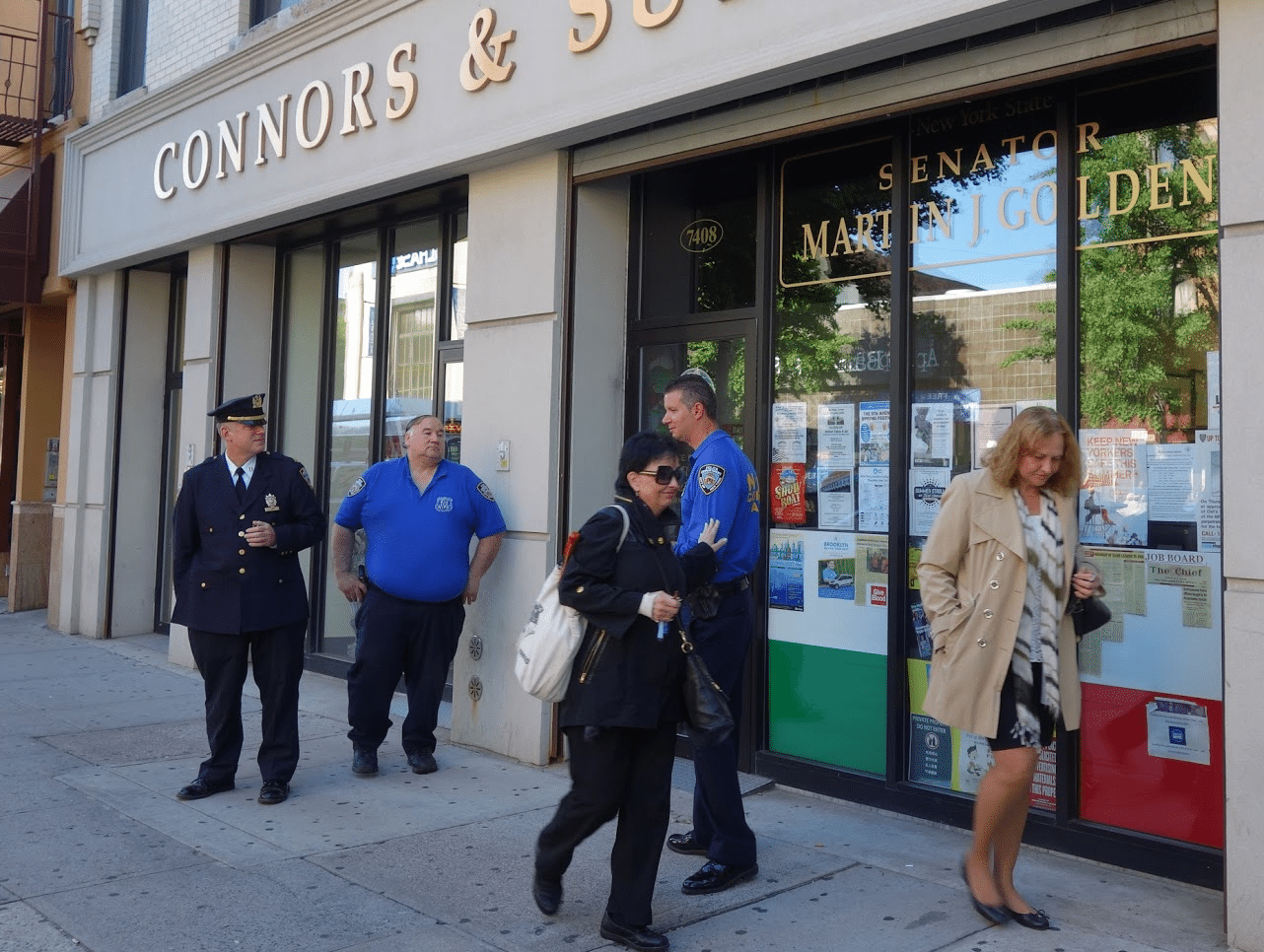 As soon as the petitions were delivered, the doors were locked and maybe by coincidence, a pair of community affairs cops were stationed by the doors.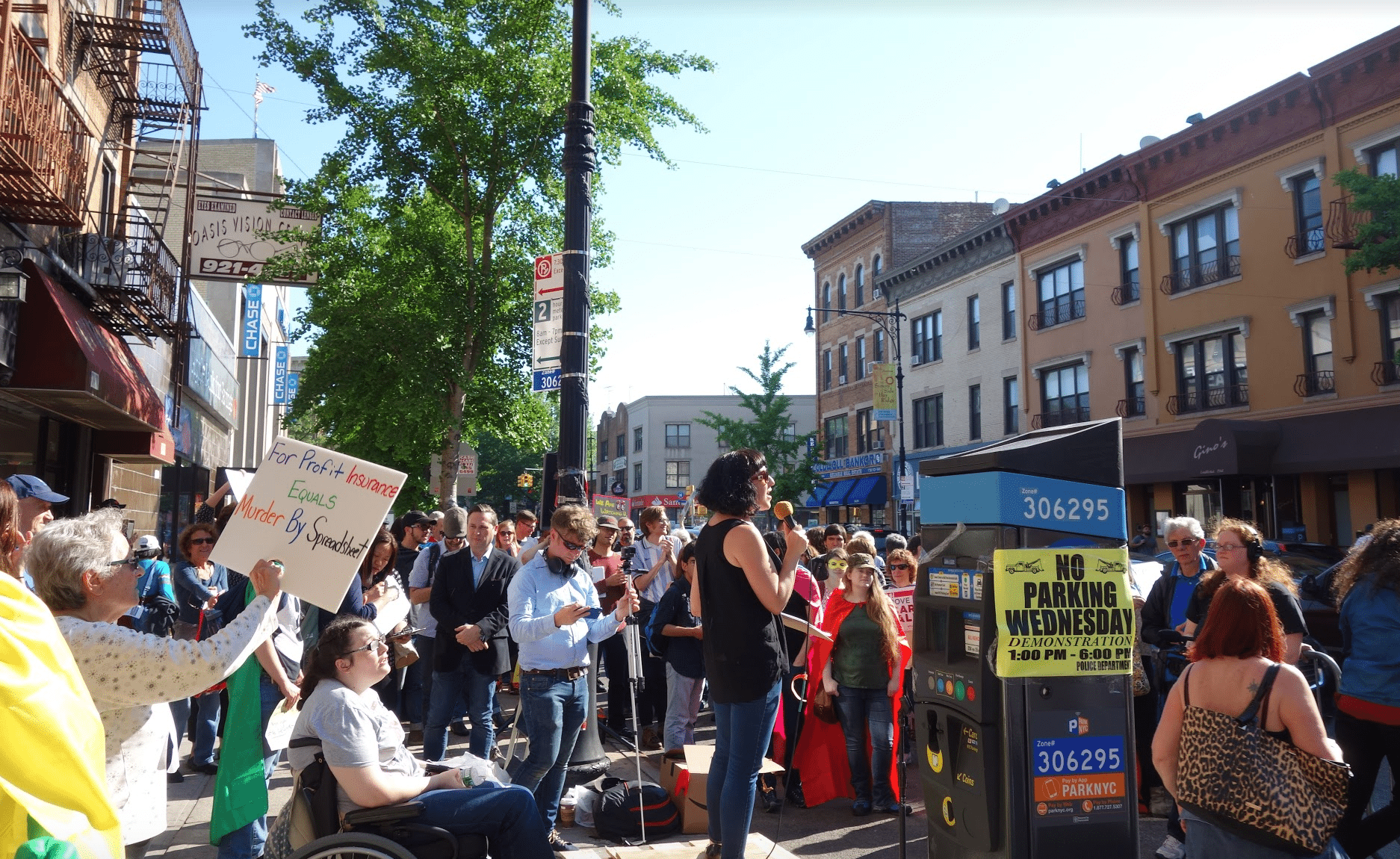 The peaceful rally, organized by Fight Back Bay Ridge and South Brooklyn Progressive Resistance, gathered a mixed crowd, featured many thoughtful speakers, and seemed to resonate with people present as well as passers by. The skyrocketing costs of healthcare, need to change the doctors just about every time your insurance changes, the paperwork you have to deal with – people present were hopeful this may change.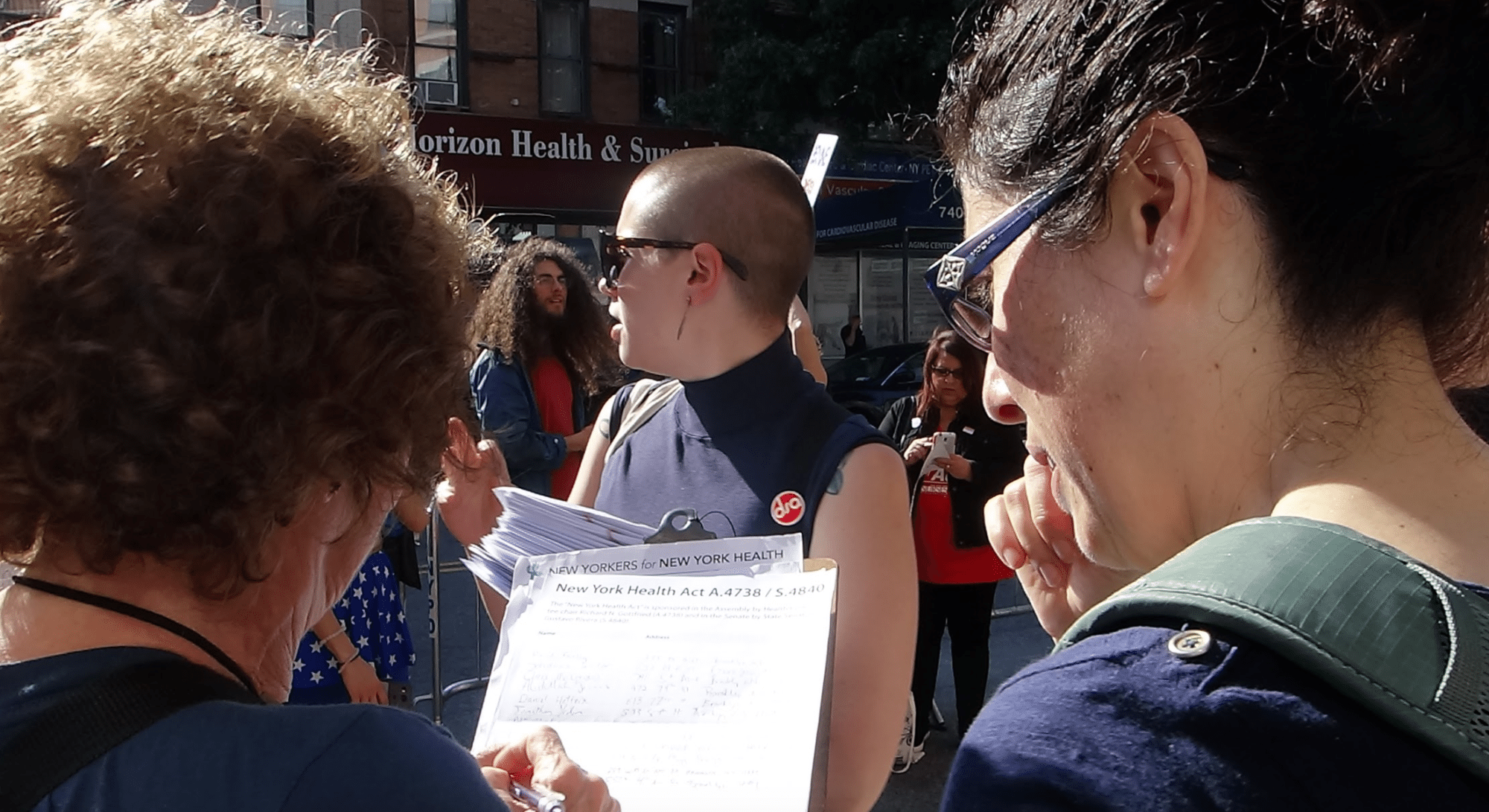 In the speeches, there were shout outs to Congressman Dan Donovan, also a Republican representing Bay Ridge, for his position on the Affordable Care Act; and while it seems unlikely that the outgoing senator will change his mind, the organizers will have succeeded in something else – raising the public awareness that for New York affordable health care is a very real possibility.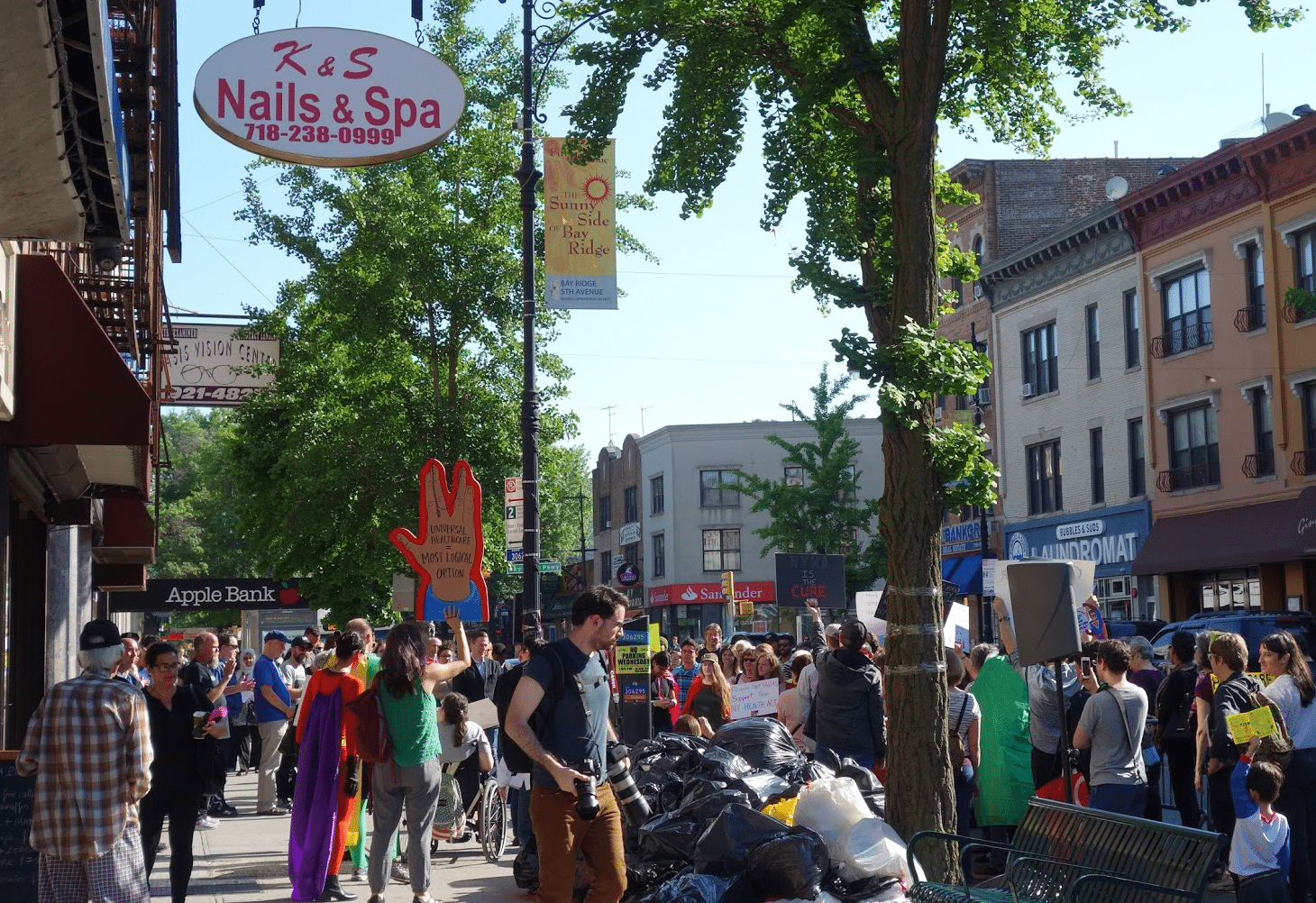 Though not everybody was in support. An elderly Bay Ridge neighbor was shaking her head saying "This will never work. Why do you think all the Canadians, and Germans, and Danes come here when they are sick? They get Blue Cross and come here to be cured. Because their healthcare is terrible". She then continued up a street lined with American flags still up from Memorial Day.