Golden Farm Boycott Starts Back Up, Pickets Tonight & Wednesday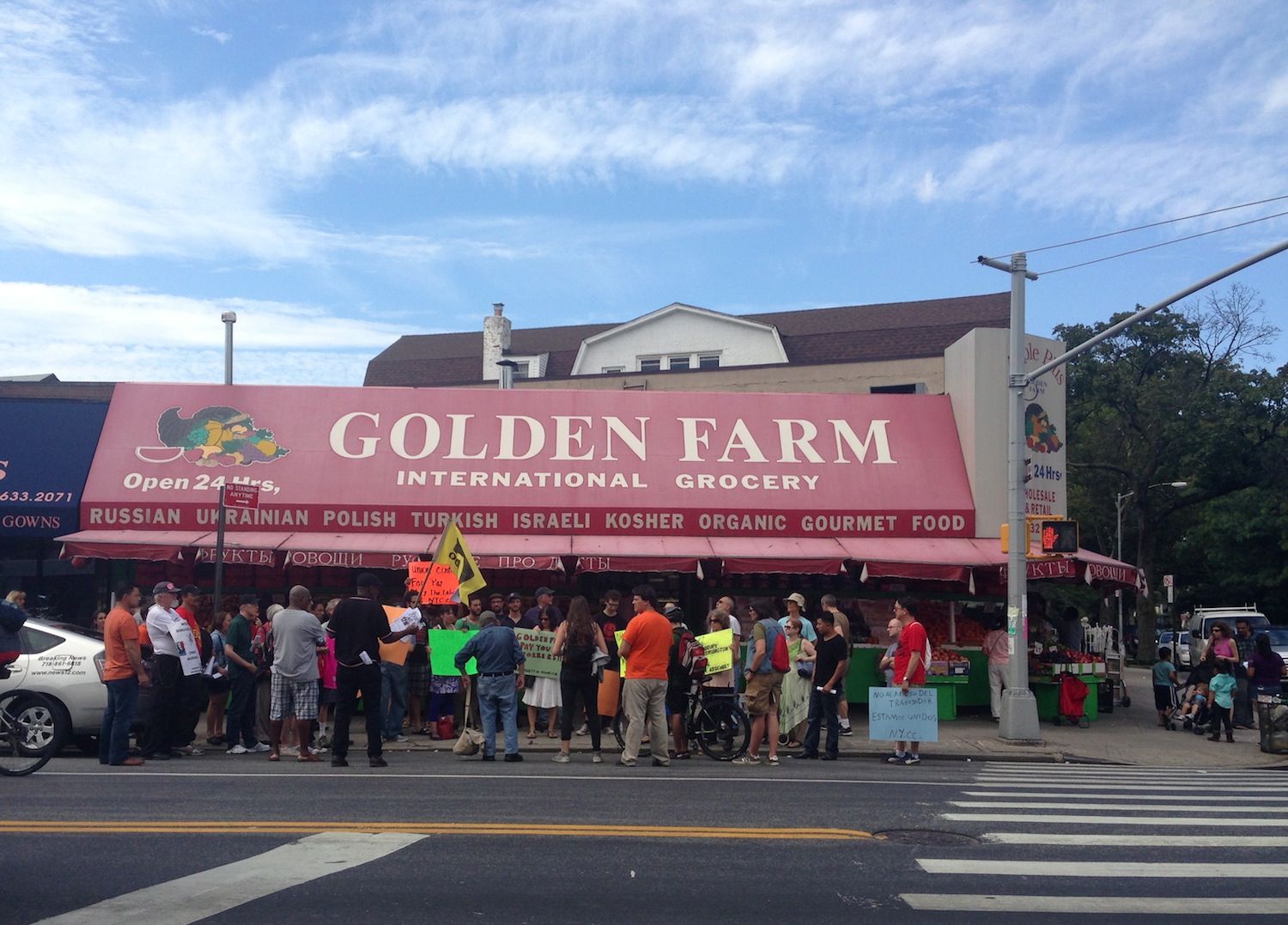 After agreeing earlier this year to suspend boycotts against embattled Kensington grocery store Golden Farm, neighbors, Occupy Kensington members, and New York Communities for Change were once again on the corner of Church Avenue and E 4th Street this weekend, fighting for workers' rights.
In March, the campaign–which had included steady picketing outside the store since last year–was halted in an effort to convince Golden Farm owner Sonny Kim to sign what they say is a fair union contract offered by Local 338.
While at this point workers are being paid minimum wage (although, previously, store manager Steve Kim stated they were receiving it all along) and Kim has agreed to pay a total of $95,000 to 12 workers for withheld overtime pay, Occupy Kensington says no such contract has been signed. From their blog:
Last week, Occupy Kensington and NYCC inquired about the status of the contract negotiations between Local 338 and Golden Farm. Based upon the information we received regarding the negotiations, Occupy Kensington has reached the conclusion that it was a mistake to have supported suspending the boycott…
Occupy Kensington will not call off this boycott until the workers have a fair contract, regardless of the actions of Local 338 or NYCC.
In the full letter, Occupy Kensington says while it was simple enough to temporarily call off pickets, it was not so easy to convince locals to return to shopping at Golden Farm. Several of the store's formerly-stellar Yelp reviews have been turned on their heads as a result of the workers' rights campaign, and last fall, Sonny Kim even lodged a $3 million lawsuit against NYCC for a 20% loss in revenue.
According to a statement from Local 338, Kim is sticking to his guns in negotiations, refusing to give workers paid time off, and saying he could easily find new staff to work for less than minimum wage.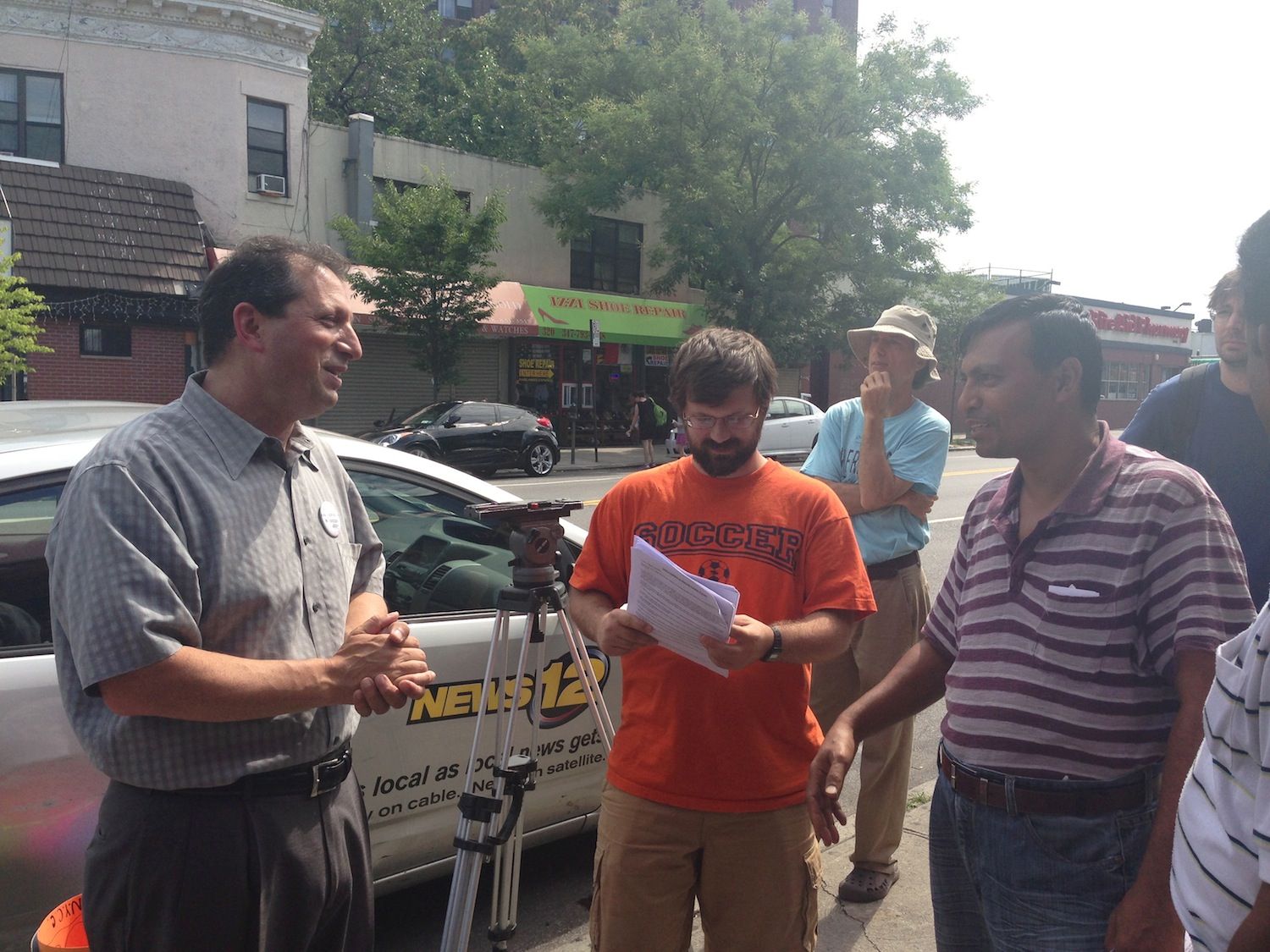 Those present at Saturday afternoon's demonstration included District 39 Councilmember Brad Lander, State Senator Eric Adams, Green Party mayoral candidate Tony Gronowicz, and Marty, a campaign volunteer and former transit worker from Washington Heights who was arrested last year at a demonstration outside of Golden Farm (charges were dropped soon after).
State Senator Eric Adams via Occupy Kensington
We reached out to Golden Farm this morning, but were disconnected without comment.
[poll id="10″]
If you'd like to join the action against Golden Farm, there are pickets from 7-9pm tonight as well as 6-8pm on Wednesday–and whomever you're supporting in the campaign, let us know why in the comments.