[UPDATED] Golden Criticizes Cuomo's State Of The State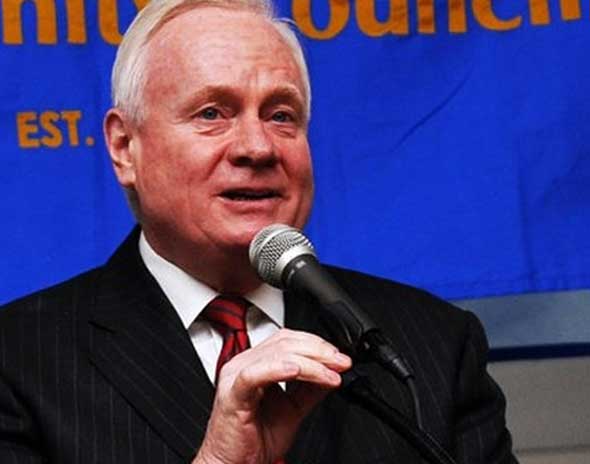 In the wake of some negative press, State Senator Marty Golden came out swinging yesterday, criticizing Governor Andrew Cuomo's State of the State speech for not focusing more on public safety and fraud.
"As a former New York City Police Officer, I am disappointed by the Governor's failure to focus on an agenda to keep New York's citizens and families safe," Senator Golden said in a statement. "One of the most basic fundamentals New Yorkers must enjoy is a safe State in which to live, work and raise a family. We can't ignore the fact that there are areas of criminal justice that must be addressed."
Golden also brought up the Governor's failure to address the ongoing problem of Medicaid fraud which, according to a report by U.S. Senator Kirsten Gillibrand compiled from FBI data, costs New Yorkers over $5 billion every year.
Senator Golden has been a staunch proponent of cracking down on Medicaid abuses going back for some time, writes Colin Campbell for Politicker NY.
Golden's statement came after City and State, which covers the goings on in City Hall as well as Albany, ran a critical report on Golden, pointing out that he has steered hundreds of thousands of dollars to organizations that he founded, including the Bay Ridge – Bensonhurst Beautification and Preservation Alliance, which also employ his part-time staffer Emil Cafiero.
However, the senator's top aides are quoted in the same story defending the connection between Golden and the groups, insisting that it poses no conflict of interest.
With state Democrats eying Golden's senate seat, trumpeting his law and order background comes as a timely move.
[UPDATE] 10:40 a.m. The plot thickens! Colin Campbell just reported on Golden opponent Andrew Gounardes' reaction to the senator's Cuomo critique.