Going Postal: How Can We Fix The Worst Post Offices In Brooklyn?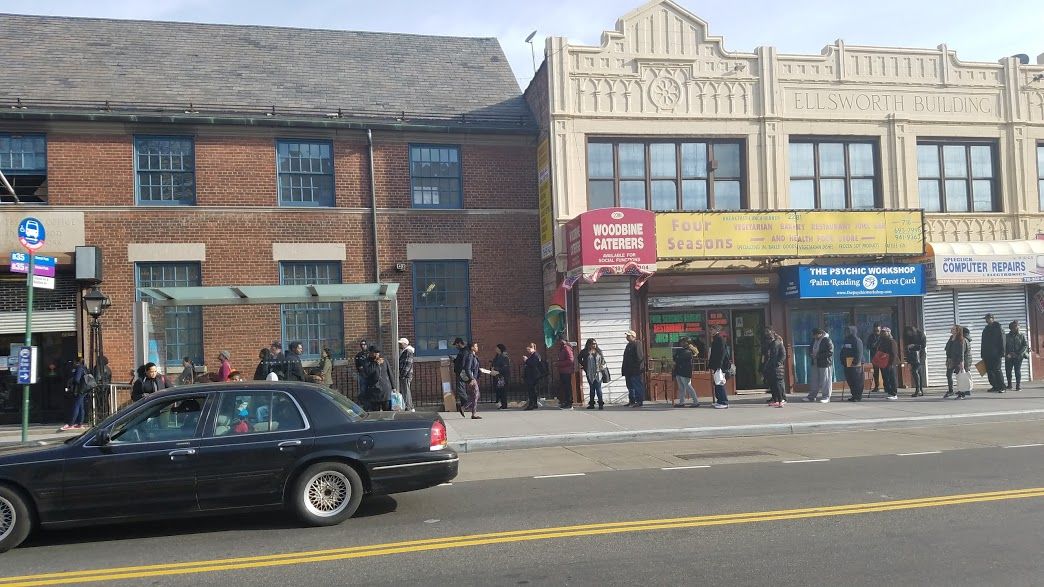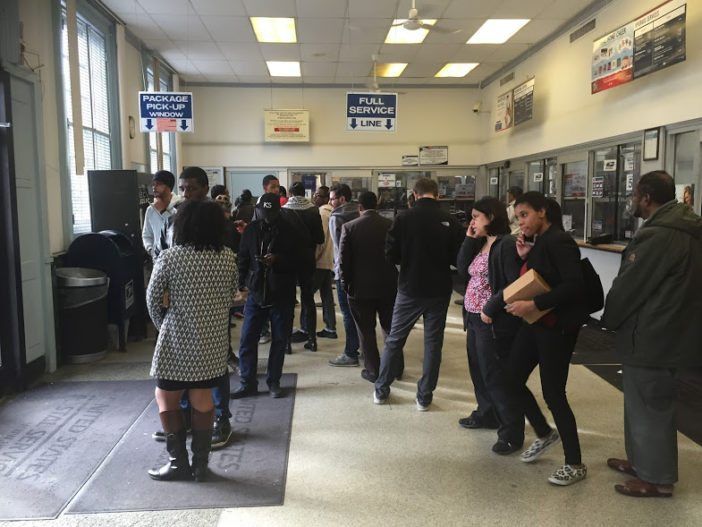 A recent News 12 story that documents the hour-long lines and flippant managers at the 11226 Post Office has cast an aggrieved public service at 2273 Church Avenue, between Flatbush and Bedford Avenues, into the media limelight.
Correspondents made Flatbush a contender for the "Worst Post Office in New York City", which sparked an outpouring of stories from other local branches competing for the title: 11218 in Kensington and 11225 on Empire Boulevard in Prospect-Lefferts Gardens, where conditions have been driving customers and employees close to going postal.
Customers complain about waiting between one and two hours on a line that often snakes through the store and around the block.
Darleen Reid-DeMeo, Senior Public Relations Representative for the US Postal Service, told DPC that there are 13 clerks working at the Flatbush PO, and only one mail handler who is responsible for prepping and moving mail inside the office.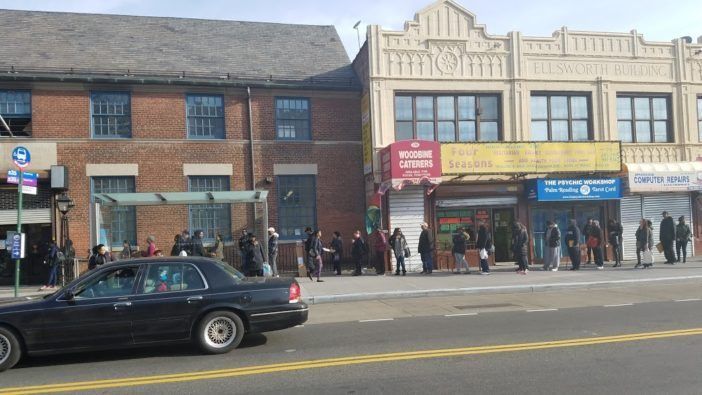 Darleen Reid-DeMeo started out as a letter carrier when she began working for the post office 30 years ago. "The routes that the carriers have are much longer than people ever dreamed. My routes had anywhere between 800 and 1200 deliveries a day, regular mail plus parcels," she said.
In the Flatbush PO, 65 letter carriers make 36,233 total deliveries on 35 routes and 8 parcel routes, said Reid-DeMeo. Most of those routes are walk-outs, meaning carriers deliver mail entirely on foot.
In addition to an understaffed office, customers gripe about overworked and quick-tempered employees. Some commenters noted that they have been screamed at by employees, or just simply brushed off.
In the News 12 video, one employee threatens to break the correspondent's camera as the video is rolling.
Two years ago, a Marine Park postal worker was arrested for hoarding 40,000 pieces of mail (equalling 2,500 pounds of mail), but Federal prosecutors dropped criminal charges in February of this year, according to the New York Daily News. While this was one case of a law-breaking mail carrier, for Flatbush, the postal problems are systemic.
Inconsistent delivery service plagues customers at both Flatbush, 11226 and Empire, 11225 — leading even more people to the dreaded package pick-up line. Many say that packages just won't get delivered, and carriers won't ring the doorbell and can be sloppy with pink slips.
"It's a mess up here, seriously," said neighbor Amy Win of the Empire Post Office, 11225. "I avoid ordering online as much as possible because of the mail situation. I rarely see pink slips; I check tracking online daily if I'm expecting something. I think it's the inconsistency which is most maddening. Some of the carriers are great, but I can't count on the service overall."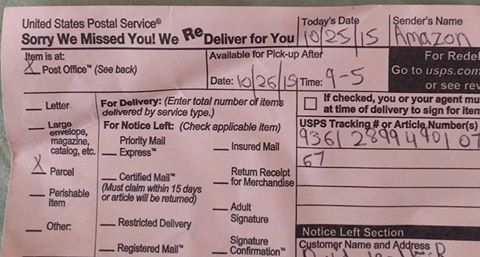 "I've been home on multiple occasions waiting to recieve a package and then I check online and it says I wasn't there and there is just a slip in my mailbox. It's consistently been an issue in the 5 years I've lived here. And this is on top of atrocious lines to get it when I do go to the post office," writes neighbor Anni Irish.
Commenters have suggested a number of underlying reasons for the years of terrible service on the package pick up lines. For one, overcrowding — in recent years there has been an increase in Flatbush and PLG housing development, without expanded funding for the Post Offices.
"Where there once was one family occupying a two or three bedroom apartment, you now have roommate shares. I'm not surprised the lines in this neighborhood post office are out the door," writes commenter Yolanda Ladell.
Carol Wright, whose family has lived in Prospect-Lefferts Gardens for 50 years, writes, "The dramatic increase of residents in the neighborhood coupled with very little urban planning has led to ridiculous amounts of congestion and lines and crowding."
Inequality of public services is also a hot button issue. "I think that it can bring attention to the inequality of the way services are distributed around the city — from quality of public schools, to quality of postal service, you receive something very different depending on where you live. I frequently go to the post office on 7th Avenue in Park Slope, where there is never a line and it is pleasantly air-conditioned," said commenter Amanda Schulman Brokaw.
The US Postal Service responded to News 12's inquiry by saying that workers can't deliver packages safely and securely in the Flatbush neighborhood. But what does that mean? Is our neighborhood so theft-riddled that mail carriers can't do their jobs?
"What's happening is, if you are a letter carrier with a package and cannot leave it at the location safely — meaning not into a box or in line of sight — we're instructed to bring it back for the security of the package," Darleen Reid-DeMeo, Senior Public Relations Representative, told DPC.
In addition, in large apartment buildings, if a vestibule door lock is broken and the post office doesn't own that lock, it contributes to the problem, said Reid-DeMeo. "The postal service doesn't own many of the neighborhood's locks, so we're dependent upon [private owners or management companies]  to replace broken locks." Mail carriers are instructed to bring packages back to the PO rather than leave them in an unlocked vestibule.
And her response to the complaints about carriers not buzzing apartments or failing to leave pink slips for undeliverable packages?
"We can bet dollars to donuts that, based on the recent surge in media attention, we are focusing on training and retraining our employees," she said. "We're pow-wowing at the highest levels to address this issue long term. Short term, we have a packages only pick-up line and we've extended the hours at the Flatbush Post Office. But it's going to need a broader fix."
Customers can take action to report an unsatisfactory mail carrier, said Reid-DeMeo. "Go to USPS.com and contact us. That makes a permanent electronic record of the issue, gets into our computer stystem, routes to the office and gets to the supervisor at that office. There's a dialogue that happens. it's not just a piece of paper, it's a dialogue and computer record. We're going to follow through," she said.
But for Seth Kaplan, who has lived in the neighborhood for 20 years, this issue goes beyond individual complaints and even beyond the city and state level. Kaplan told us he is organizing a campaign to contact Megan J. Brennan, the Postmaster General of the United States. "I've seen this go around before for the entire 20 years I've lived in Brooklyn. Articles, elected officials… not much changes," said Kaplan.