Go On A Bike Tour Of Brooklyn's Most Famous Old Theaters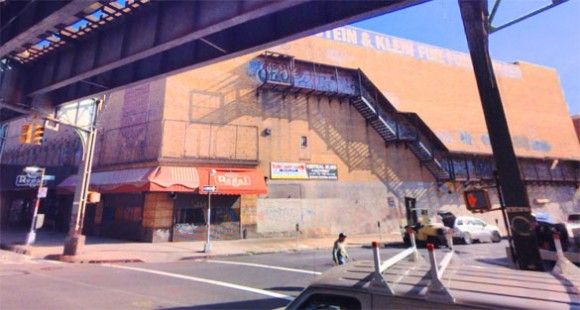 Last month we reported on the history of the old Loews Theater at 46th street and New Utrecht Avenue. Originally dubbed the Universal Theater when it opened in 1927, the once glorious theater space now serves as furniture store. Still, most of the Borough Park theater is in place and is now going to be featured on a bike tour sponsored by Transportation Alternatives (Bike NYC), according to a report by DNAinfo.
The 15-mile bike tour not only swings by the old Universal Theater, which hosted acts including the Grateful Dead, Jerry Lee Lewis and the Byrds, but stops by the Brooklyn Paramount on Flatbush Avenue, the RKO Dyker on 86th Street and the Loew's Kings in Flatbush, which is currently undergoing a $94 million restoration.
If you sign up for the tour, you'll cruise through Brooklyn, stopping at each site to discuss the theater's history and architecture. I suppose you can also reflect upon the miserable lack of foresight that led each of these magnificent theaters to share their current states of neglect and disrepair.
The tour is being held Sunday, March 24 and starts at 11:00 a.m. The meeting place for the event is at Washington Park and DeKalb Avenue, on the Southeast corner of Fort Greene Park. To reserve a space on this free bike tour, click here for more details.