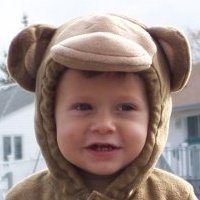 My 2-year-old nephew's favorite words to me are "Go away!"
When he says it, a smile sweeps across his face and he squints like he's looking at the sun. He juts out an arm and shouts, "Guhway!"
We know what he really means.
So after hearing him say it for the millionth time, I've decided to take his advice. I'm out of here for a few days.
Sheepshead Bites will be back on Tuesday, September 28. Continue to send us tips, and if any breaking news pops up and we're near a computer, we'll do our best to get it online.
Have a great weekend. And since I don't say it often enough, thanks for reading.