Give Your City Kid A Mindful Retreat With Some Brooklyn Yoga
With school, sports, dance, friends, and everything in between, it's understandable that even kids need to find their moments of zen. Luckily for those of us in Brooklyn, yoga programs for kids are easy to find, flexible, and reasonably priced. Not a bad combination. Here are three of our favorites from around the borough:
Bend + Bloom Yoga
708 Sackett Street (between 4th and 5th Avenues)
From baby to teen, Bend + Bloom Yoga has a class for city kids of all ages. Family classes combine simple yoga moves with art and music for an incredibly engaging adventure that parents can share with their kids – while independent classes (ages 3 and up) develop strength and coordination in a fun but relaxed atmosphere. Family classes are $24 for one child and one adult. Independent classes are $18 per child. For more information, visit the Bend + Bloom website.
Jaya Yoga Center
2902 Fort Hamilton Parkway at E. 4th Street
From April 7 to June 2, Jaya Yoga East will offer an 8-week kids yoga series for ages 4 to 10. Kids can look forward to experiencing the "practice of asana, learning the names of the poses in Sanskrit, singing songs, and having a great time." The workshop ($144) is capped at 12 kids, and preregistration is required. That said, if there is space available, Jaya will allow drop in students for $25. For more information, visit the Jaya Yoga Center website.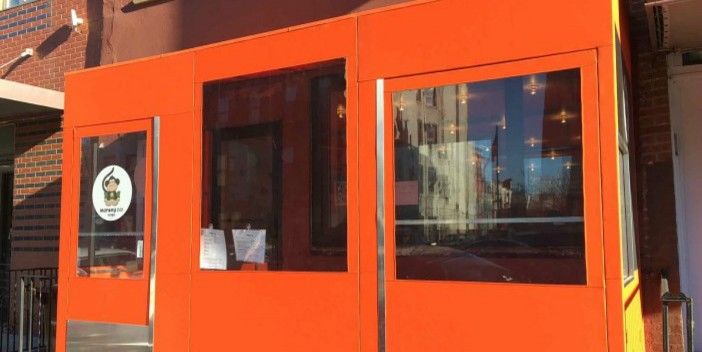 Monkey Do! Yoga
279 3rd Avenue (between President and Carroll Streets)
Newcomer Monkey Do! Yoga is all about yoga programs for kids. With Spanish-infused yoga, yoga stories, superhero girls yoga, family yoga, and even a special needs yoga class in the works, there is a little something for everyone. Kid and teen drop-in classes are $20 per child. Additional siblings are $10. Family classes are $18 per person ($10 per family member after the first 2). For more information, visit the Monkey Do! Yoga website.
Do you have a favorite yoga program for kids? Share the details in the comments below.