Gigi's Bakery Brings Variety and Tradition to Bay Ridge
BAY RIDGE – Gigi's Bakery opened in Bay Ridge on June 22nd, right off of the 86th Street R stop, and hopes to appeal to more than those looking for traditional Chinese sweets.
"The majority of our stuff is sweet – it's traditional Chinese pastries, breads, and cakes. We're trying to throw in some more American stuff, like croissants and chocolate croissants, because this neighborhood is really diverse," co-manager of the bakery Eric Chen told Bklyner over the phone. The shop has no public menu, except for cakes, he says, because things change and run out frequently.
"A lot of our pastries, we use red bean paste. We also use egg custard, and [something] like mochi with either pork filling or red bean filling. We also have a lot of the cookies and little stuff you can buy packaged, with winter melon paste or preserved eggs," Chen said.  "It goes really way back from the owners. They do own other bakeries and it's 100% traditional, but this is the first location in a very diverse neighborhood so they are trying out more stuff," Chen said.
The owners, in this case, are Chen's relatives. His parents, former fruit vendors, opened their first bakery 20 years ago, and have since expanded to multiple other bakery locations within Brooklyn.
"It's a family business. My parents own a couple [bakeries] on Eighth Avenue, and then my aunt[s] and uncles own a couple of other ones on 18th Avenue. [Gigi's Bakery] is just a compilation of what they all know and they're trying to do it here, so it's kind of new territory and [a] new experience we're all doing together," Chen said. This new location remains in the family – he co-manages the 4th Avenue shop with his brother's fiancee, Vanessa Xue.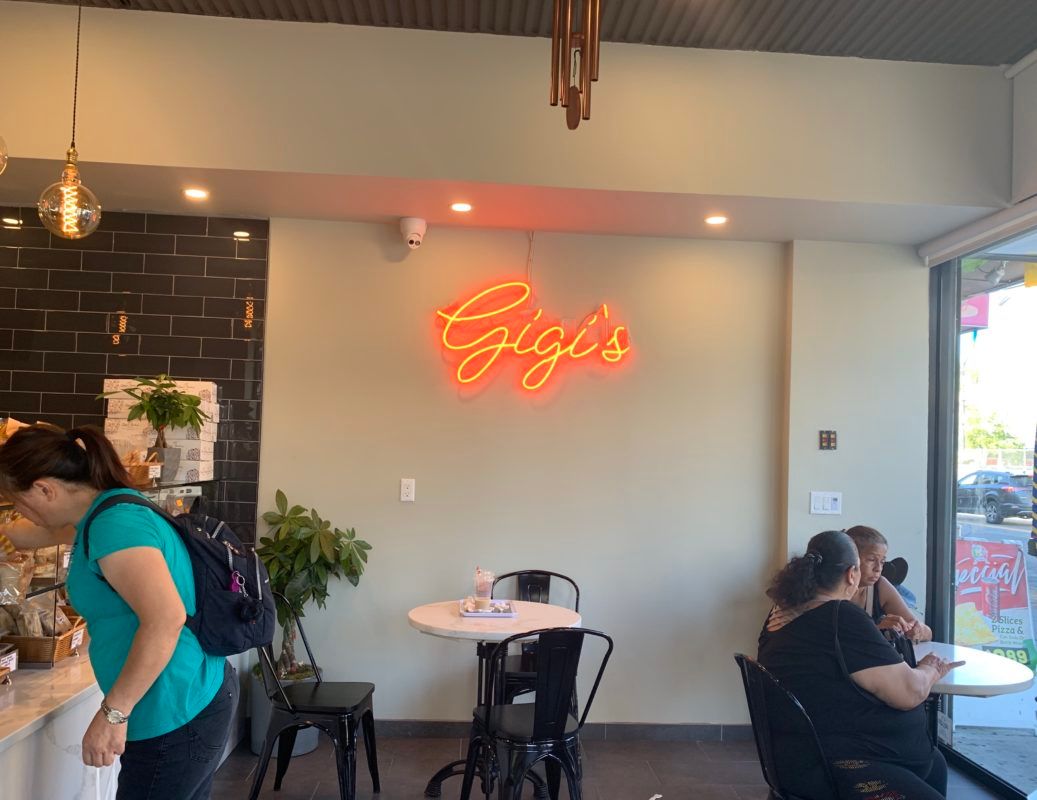 So far, the roasted pork buns, pineapple buns, and the egg tarts have been most popular with their customers, Chen says, as well as the iced drinks.
We can wholeheartedly recommend the egg tarts- both Portuguese and classic are creamy and just sweet enough, with a perfectly crumbly crust.
"The passionfruit green teas, strawberry green tea, [and] bubble teas are popular as well. Our coffees are really good because we use a mix of Colombian and Costa Rican [coffee], so it's nice and strong. It's not really like the watery coffee that you have, it has a really robust flavor," Chen said.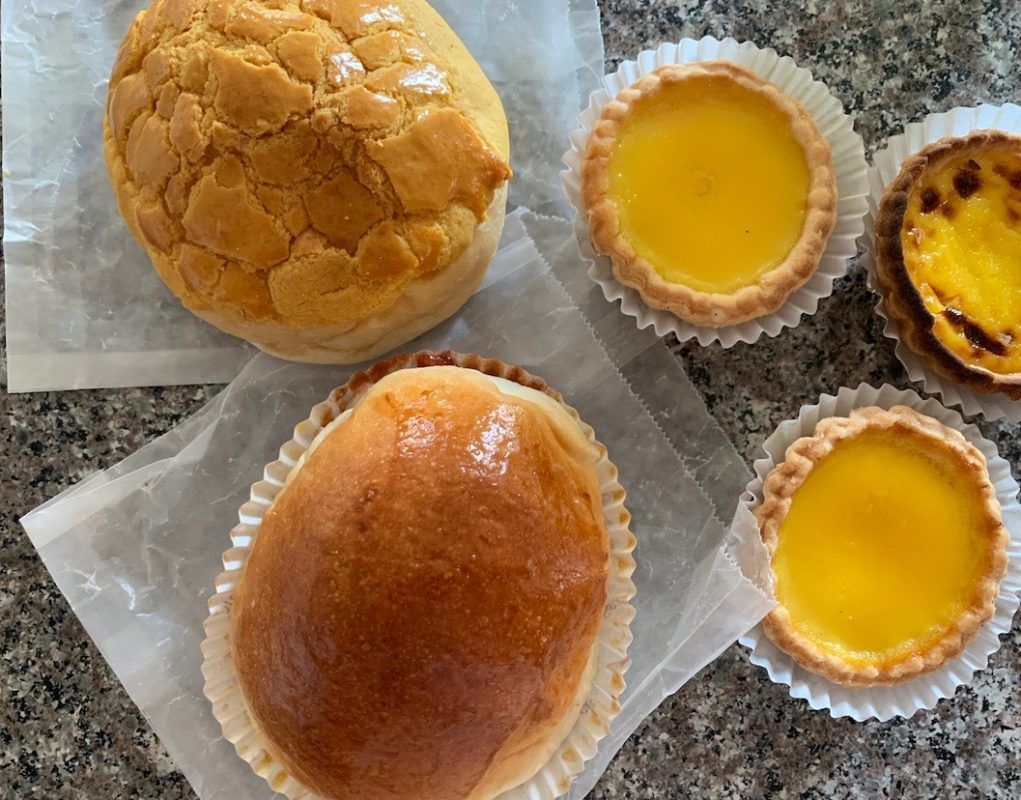 In the future, customers can expect a fresh fruit smoothie menu. Chen personally would love to offer some more traditional hot breakfast items, like rice noodles, but stresses that it would take a lot of planning from the team – maybe something further off.
Gigi's Bakery is bright and pleasing inside, with a neon sign and several tables you can enjoy your treats in. The displays are pure eye candy, filled with their unique pastries and cakes.
You can find Gigi's Bakery at 8626 4th Avenue, between 86th and 87th Streets, and on Instagram @gigisbakerybk.