Gifts Galore at A Shoe Grows in Brooklyn
Before our first visit to A Shoe Grows in Brooklyn (419 7th Ave) yesterday, we honestly thought it was just a kid's shoe store. Not so! If you're looking for last minute gifts, this place is stocked with some pretty fabulous choices. Kelly Robertson and Joy Saunders were kind enough to give us a tour of the store, and point out some $10 and under options.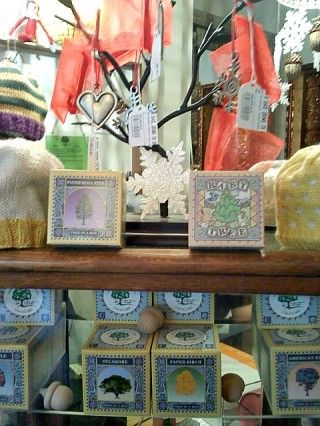 Why not give the gift of life this holiday season? Start growing these trees in your home, and once they're large enough, move them outside.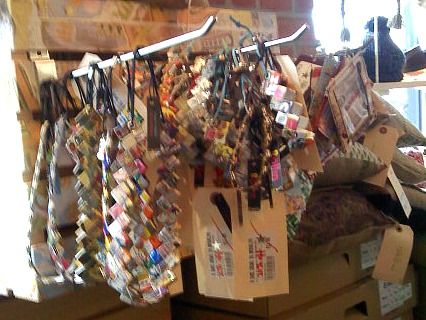 Save the earth, and look cool! These bracelets and headbands are made from candy wrappers.
Don't just shop local, shop super local. These rings, hair ties and barrettes are made by Brooklyn artisans.
Scented shoelaces. Need we say more? Our favorite was the peanut butter and jelly scent.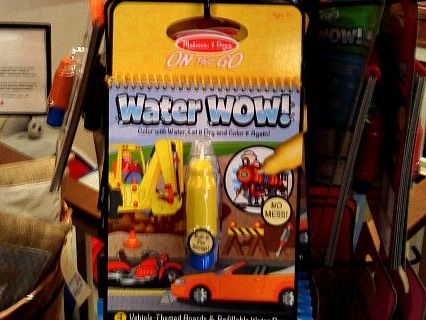 If you're looking for things other than candy to stuff stocking with, the Melissa and Doug Water Wow is a great option. All the fun of painting, without the mess!
Be sure to stop by this weekend and ease some of your shopping anxiety. As an added bonus, Kelly and Joy are offering a 15% discount if you mention South Slope News at checkout. How can you pass that up?